Soundstreams' Workshop for Early Career Composers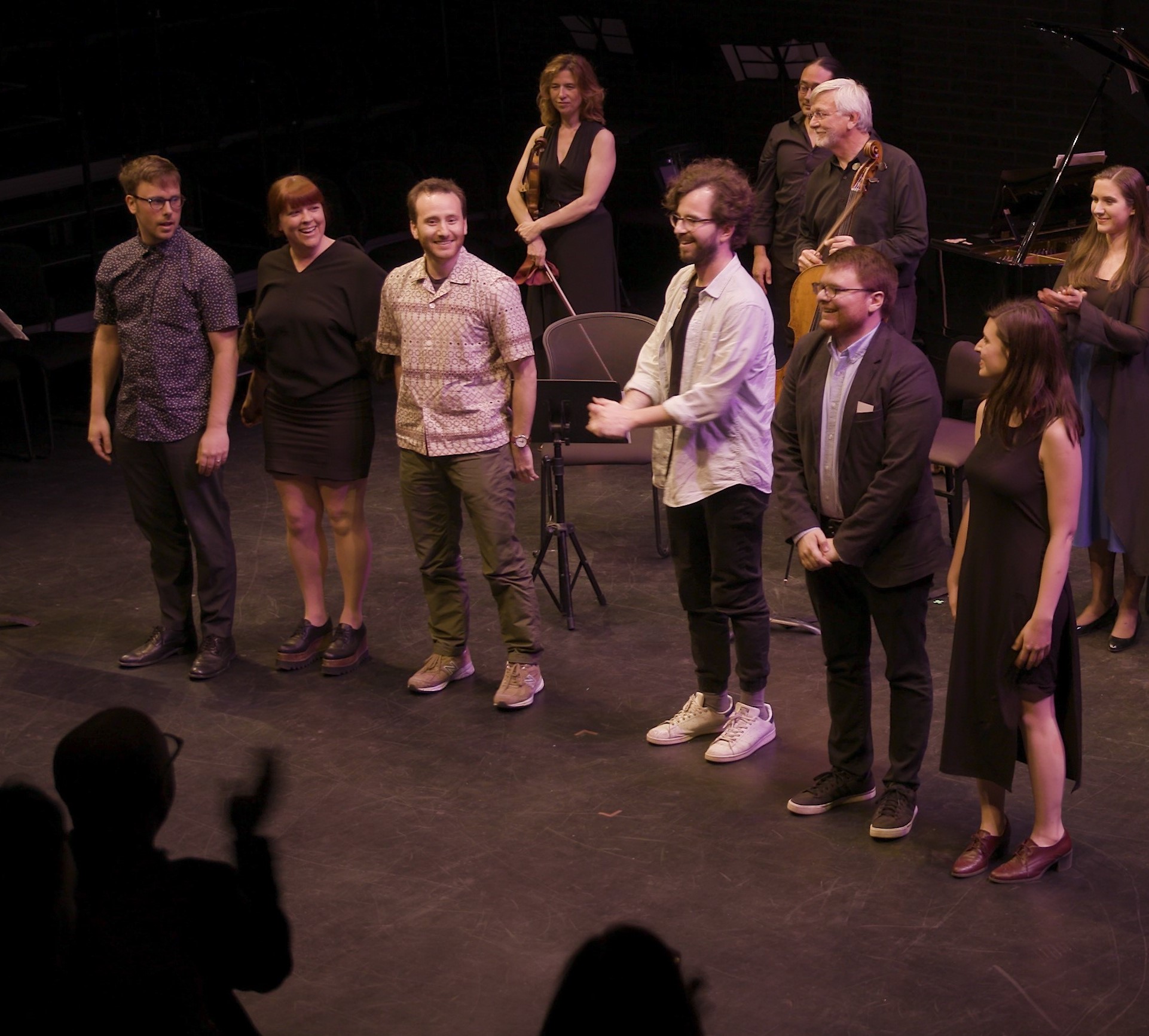 About RBC Bridges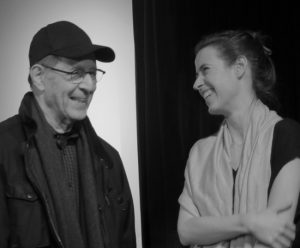 RBC Bridges is an annual tuition-free program that brings together celebrated composer mentors, a professional resident ensemble, and six carefully selected emerging composers to develop and premiere new work in a professional context.
Bridges 2021
Workshop dates: March 15-19, 2021 (0nline), and August 2021 (rehearsals/recordings of new works). Public broadcast of new works in September 2021. 
2021 Participants:
Jenny Beck
Tyler Eschendal
Rebecca Gray
Francisco del Pino
Akshaya Avril Tucker
Steven Webb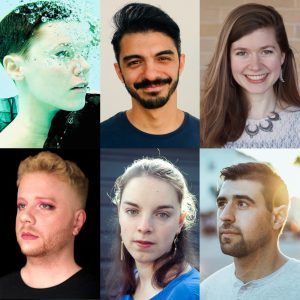 (learn more about our participants on our blog post announcement).
With mentor composer: Sarah Kirkland Snider
Resident ensemble: 8 Voices (SATB)

Sarah Kirkland Snider
Recently deemed "one of the decade's more gifted, up-and-coming modern classical composers" (Pitchfork), "a potentially significant voice on the American music landscape" (David Patrick Stearns, Philadelphia Inquirer), and "an important representative of 21st century trends in composition" (New York Classical Review), composer Sarah Kirkland Snider writes music of direct expression and vivid narrative that has been hailed as "rapturous" (The New York Times), "haunting," (The Los Angeles Times), and "strikingly beautiful" (Time Out New York). With an ear for the poetic and the architectural, Snider's music draws upon a variety of influences to render a nuanced command of immersive storytelling. Of her orchestral song cycle, Penelope, Pitchfork's Jayson Greene proclaimed: "Snider's music lives in…an increasingly populous inter-genre space that, as of yet, has produced only a few clear, confident voices. Snider is perhaps the most sophisticated of them all."
To learn more about Sarah Kirkland Snider visit: sarahkirklandsnider.com
---
Applications are closed for the 2021 workshop
Who should apply?
We are looking for contemporary composers with exceptional artistic merit, who have completed their basic studies and are in the process of launching their professions. We welcome applicants from around the world, however classes are conducted in English only.
Fees
There is a $30 application fee, to be submitted with your application.
Thanks to our generous sponsors and donors, there are no tuition fees to attend the workshop, and participant accommodations are provided free of charge. Travel to and from the workshop is the sole responsibility of the applicant.
Questions or comments?
Please email Emma Fowler at [email protected]
RBC Bridges is made possible with generous support from RBC Foundation, and the Michael and Sonja Koerner Charitable Foundation.
The Bridges Showcase is presented in honour of Jim Doherty, and his timeless dedication to investing in young talent.