General Inquiries
Staff
Lawrence Cherney, Artistic Director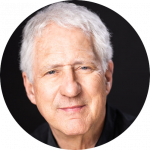 Lawrence Cherney's first professional engagement as oboist was under the baton of Igor Stravinsky with the CBC Symphony Orchestra. He then embarked on a career as an oboe soloist of international distinction, commissioning more than 150 works for his instrument, and recording and touring these works on three continents. Cherney became founding artistic director of Soundstreams in 1982, and in the intervening nearly 40 years, has been at the forefront of Canadian music, often referred to as Canada's "Ambassador of New Music". Under his leadership, Soundstream produces an eclectic annual series in Toronto featuring new music and music theatre/opera and has become one of the leading organizations of its kind in the world.
Beth Brown, Executive Director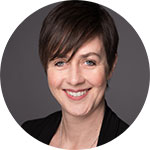 Beth Brown comes to Soundstreams from Nightwood Theatre, Canada's foremost feminist theatre, where she held the Managing Director role for over seven years and was able to grow the organization, ensuring financial stability in order to further its impact and reach. Beth graduated from Queen's University with a Bachelor of Music Degree, and went on to study Technical Theatre Production at the National Theatre School of Canada. Upon graduating, Beth worked as a Stage Manager and Production Manager on productions in Toronto and abroad for many years. In 2010, Beth became General Manager of Theatre Direct Canada where she contributed to the opening and managing of a new facility. Beth is a Board Member for the Toronto Alliance of Performing Arts (TAPA) where she chairs the Dora jury nomination committee. She is also a proud board member of the WeeFestival and Eldritch Theatre Company. 
Deborah Egan, Company & Programs Manager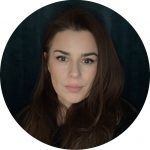 Joining as the interim Company & Programs Manager for the 22/23 season, Deborah brings more than 15 years of concert production and Arts administration experience. Motivated by a love of music and a passion for bringing people together, Deborah has been a notable contributor to the programming, development and activation of some of Toronto's largest cultural events. Born in Ireland and raised between Dublin and Toronto, she's had the privilege of calling both countries home and enjoys travelling whenever the opportunity arises.
Emma Fowler, Director of Artistic Planning & Outreach (Parental Leave)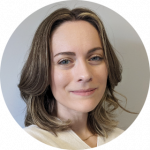 Emma Fowler has over a decade of experience working in the arts, including The Sydney Biennale and The Agnes Etherington Art Centre. With a background in visual arts and a composer father, Emma has always believed in the power of the arts to bring people together. She holds a BFA from Queen's University, and Master of Curating and Cultural Leadership from UNSW. She's also an avid Raptors fan and loves a good game of tennis.
Zoe Lin, Manager of Advancement & Patron Engagement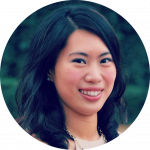 Zoe Lin joined Soundstreams in November 2019. Her interests in Arts Administration started when she was a violinist in Taipei, Taiwan. She loves sharing the excitement of new music with patrons and seeing the sparks in their eyes. A newcomer in Toronto, Zoe enjoys running along the Lake Ontario waterfront. A newcomer in Toronto, Zoe enjoys running along the Lake Ontario waterfront.
Sanskruti Marathe, Marketing & Communications Coordinator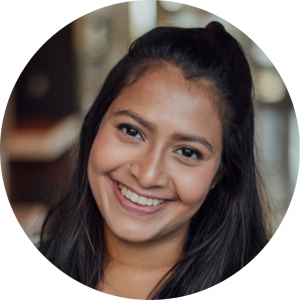 Sanskruti (She/They),is an Indian Canadian interdisciplinary artist, entrepreneur, and educator of young humans. Born and raised in Mumbai she moved to Canada in 2013 to pursue Dance and Drama. She has been training in Indian Classical and Folk dance forms, for the last 15 years and graduated with a BFA in Acting from York University. She loves to make work that invites BIPOC communities in creation spaces and hopes to use the power of marketing and communications to build that  community.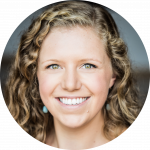 Born and raised in Vancouver, Jessie gained her Bachelor of Arts in Political Science and Physical Geography at the University of Toronto. She graduated from the Production program at the National Theatre School and has worked across Canada as a Production Manager, Technical Director, Lighting and Sound Designer.
Board of Directors
Daniel Weinzweig, President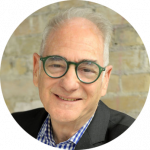 Daniel's career has spanned some 30 years as an executive in the North American and British Film, television and cinema industry. In Canada, Daniel was part of the senior management at Cineplex, Astral Films and Founder, President of Norstar Entertainment. In London, Daniel was the CEO of Mayfair Entertainment International, a publicly traded media company active in UK Cinemas, West End Theatres and film and television production and distribution. Driven by a lifelong passion for the arts, Daniel has served on numerous cultural boards and advisory committees, including the International Society of the Performing Arts (ISPA), Soundstreams as Board Chair and The Necessary Angel Theatre Company as Vice-Chair.
Lawrence Smith, Vice-President & Treasurer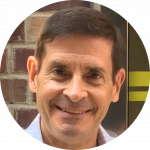 Larry Smith is a Chartered Professional Accountant with over 40 years experience with senior roles in many industries including retail, food services, cosmetics, entertainment, and home health care franchising in both financial and operational roles. Larry's enthusiasm for franchising began when he co-founded a franchise system that specialized in gourmet cookies in 1993 and has never left the franchise world since then. After 15 years as Franchise Operations VP with a national home health care system, Larry opened a consulting business to help small businesses develop and launch their own franchise model. Larry has been involved as a member of the board for numerous non profit  organizations including his current position as Vice President/Treasurer of Soundstreams.
Kate Applin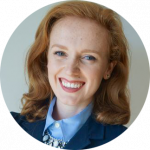 Although Kate Applin joined the board of Soundstreams in 2019, she joined the audience of the company in her childhood and is proud to continue supporting the organization in this new capacity. Kate works in business development at the Rotman School of Management at the University of Toronto. A lifelong lover and performer of music and the arts, she is a classically-trained singer and founder of MYOpera.
Daniel Bernhard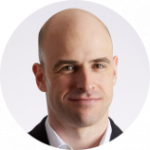 Daniel Bernhard is Chief Executive Officer of the Institute for Canadian Citizenship. Daniel has spent his career working to advance the public interest. Previously, he founded Mushroom Cloud, a leading edge consulting firm built to meet the strategy, operational and software needs of charities, government and social purpose business clients working in the public benefit sector. Daniel is a first generation Canadian. His parents immigrated to Canada from Chile in the 1970s, when the country was ruled by a military dictatorship. Daniel is fluent in English, French and Spanish.
Coco Chen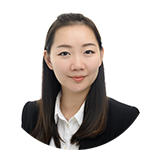 Coco Chen began playing the violin at the age of four. She studied at the Royal Conservatory of Music and earned her bachelor's in music performance at the University of Toronto. A passionate performer of Canadian music, Coco has recorded works by Canadian composers including John Weinzweig and premiered works by contemporary composers during her undergrad days at U of T. Coco also holds a JD/MBA from U of T. She previously practiced corporate law at an international law firm and is currently an M&A underwriter at AIG Canada. 
Passionate about Canadian music and the performing arts, Coco is excited to combine her background in music performance and skills in her legal and business work to serve and further advance the vision and mandate of Soundstreams.
Rebecca Cuddy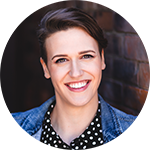 Métis/Canadian Mezzo-Soprano Rebecca Cuddy is a member of the Canadian Opera Company Circle of Artists, the National Theatre School of Canada Indigenous Advisory Circle and is a Grand Council Member with The Indigenous Performing Arts Alliance. She is the current Indigenous Artist in Residence at the National Theatre School of Canada in Tiohtià:ke (Montreal). 
Katherine Smalley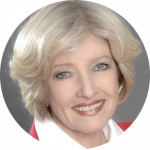 Katherine Smalley is the President and Founder of Allied Capital Corporation (1990), a corporate finance boutique and Exempt Market Dealer, which provides capital markets services to private and public growth companies. Katherine began her career in investment baking as an analyst and portfolio manager at Pitfield Mackay Ross Limited.   Subsequently Katherine joined the CBC and was recognized for her award-winning, investigative primetime documentary series, Man Alive and other documentary specials. She produced and directed a series on the decorative arts which was presented with full orchestral scores by Canadian composer Harry Freedman. Katherine received the Gabriel Award for Best Documentary: "So Many Miracles" (Poland), "A Glimpse of Heaven" (The Soviet Union), "Listen to the Children" (Canada); the San Francisco Jury Award: "So Many Miracles"; Columbus Documentary Award: "The Double Message" (Canada); "Against Oblivion"; The Hand & Eye Series and the New York International Film Award: "A Legacy of Hate" (Lebanon).  Katherine is a graduate of McGill University and Havergal College and attended Université Laval. Katherine is a Member of the Order of St. Lazarus, a charity for Palliative Care, and Healing Hands India. She is also a member of The Friends of McGill Library and Faculty Advisory Board, as well as of the McGill University Advisory Board in Toronto, and a member of the Board of Soundstreams Canada.
Volunteer
If you have specific skills that you want to share, we would like to find opportunities at Soundstreams Canada for you. Enjoy volunteering in a creative, diverse and dynamic environment!
How Do I Become A Soundstreams Volunteer?