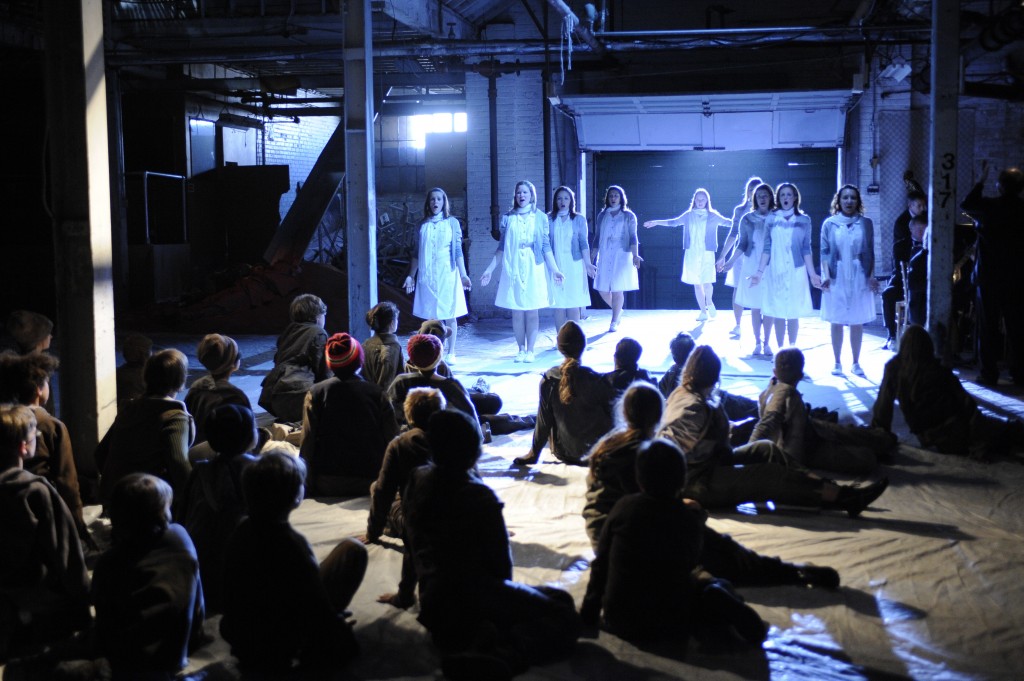 Soundstreams donors are arts enthusiasts just like you; people that believe in Soundstreams' mission to foster exciting new Canadian music, encourage Canadian talent, and enrich the lives of music lovers everywhere.
By donating to Sounstreams, you help to expand the horizon of audiences and artists alike through bold and culturally provocative concerts, inspirational artists, residencies and imaginative education programs.
Every donation has a significant impact on our annual activities. Here are a few examples:
Friends Circle Donations ($75-$999)
$75 Allows an artist to participate in a Pre-Concert Chat.
$125 Showcases an artist at Salon 21.
$250 Enables a class of students to experience a music workshop.
$500 Brings a composer to Toronto to participate in the Emerging Composer Workshop
Premiere Circle Donations ($1,000+)
$1,000 Flies a visiting Canadian composer to Toronto to participate in rehearsals,
outreach activities and attend the concert performance of his or her work.
$2,500 Helps create five minutes of a newly commissioned work.
$5,000 Helps send Canadian composers and artists on national and international tours.
Donate Your Aeroplan Miles
In addition to cash donations, our partnership with Aeroplan's Donation Initiative gives you the opportunity to assist us with artist travel costs. And when you give 1,000 miles or more, you will receive the following benefits:
1,000-4,999 miles: Website and house program acknowledgment as a supporter
5,000-9,999 miles: A pair of tickets to a 2015/16 season concert of your choice
10,000-24,999 miles: A pair of tickets to two 2015/16 season concerts of your choice
25,000 miles+: A pair of tickets to all 2015/16 concerts and an invitation to a special event
Please visit the Beyond Miles program website to donate Aeroplan miles to Soundstreams.
Donor Benefits
As a Soundstreams donor, you will receive a host of exclusive benefits including name recognition, tax receipt, Donor Notes, event invitations, and more.
Click here for a full list of donor benefits.
How to Donate
Make your donation to Soundstreams online.
If you wish to make your donation by mail, please fill out this order form and forward your cheque to:
Soundstreams
302-579 Richmond Street West
Toronto, ON
M5V 1Y6