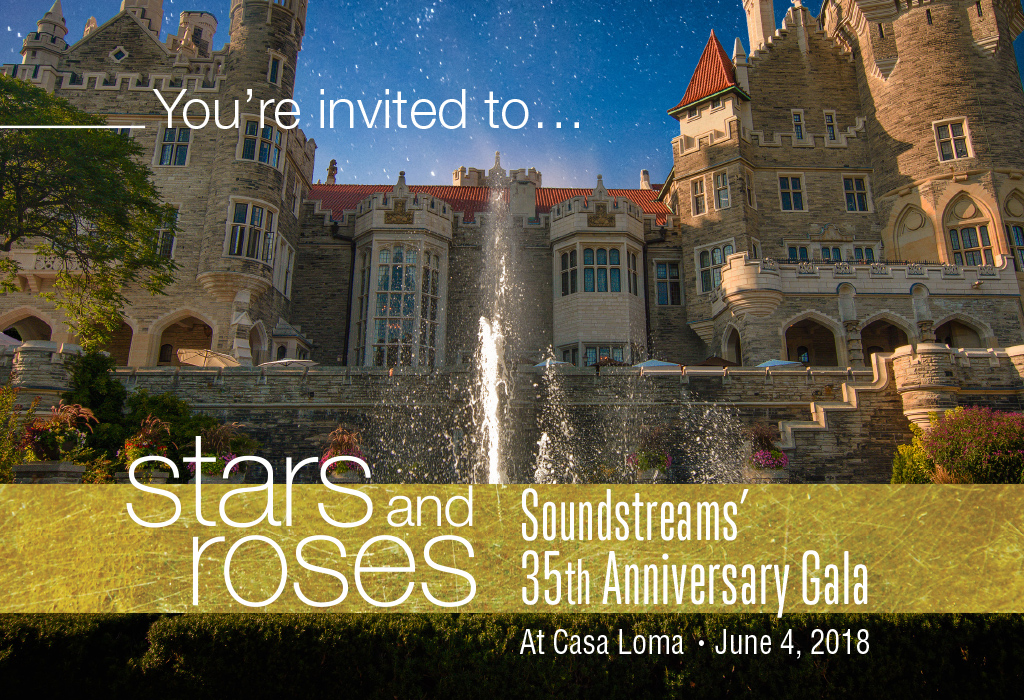 "… And we are amazed
At the miracles we create
We are circled by stars
And fly out of this world"
Excerpt from "I Think We Are Angels", Else Lasker-Schüler
We cordially invite you to spend an evening nestled in the glorious gardens of Casa Loma, where Stars and Roses, Soundstreams' 35th Anniversary Gala, will gently unfold.
Wander the castles' gardens and be prepared to discover culinary and musical delights.
Under an evening sky, fly out of this world with the voices of soprano Vania Chan, mezzo Andrea Ludwig, tenor Colin Ainsworth, baritone Stephen Hegedus, and accordion wunderkind Michael Bridge. Circled by stars, they'll spark your imagination with love songs and a taste from James Rolfe's new work.
Tickets are limited for your opportunity to be swept away!
Monday, June 4, 2018
VIP Experience: 6:30 P.M.
Main Event: 7:30 P.M.
The Gardens of Casa Loma, 1 Austin Terrace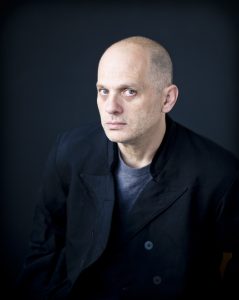 On top of all that, our Guest of Honor for the evening is Pulitzer Prize-winning composer David Lang. Lang is one of America's most performed composers, deeply versed in the classical tradition while committed to music that resists categorization, and constantly creating new forms. His catalogue is extensive, and his opera, orchestra, chamber and solo works are by turns ominous, ethereal, urgent, hypnotic, unsettling and very emotionally direct. Discover the man behind some of the 21st Century's best known works including The Loser, The Whisper Opera, and The Little Match Girl Passion.

6:30 PM: VIP Experience
Enjoy refreshing cocktails with and an exclusive preview of James Rolfe's new work I Think We Are Angels.

7:30 PM: Main event
Classic cocktails from our open bar, delectable eats, silent auction, and live performances.
Tickets:
VIP: $250
Regular: $150
All tickets will receive a tax receipt for the maximum allowable amount.
Dress Code: Cocktail Attire
Reserve your experience by filling out the the form below: 

Thank you for your support of Soundstreams.
Want to support Soundstreams, but can't attend? Sponsor an emerging artist to attend in your place! Fill out the form, select their experience, and put "emerging artist" in the "Name your Guests" portion.