Hear ye! Hear ye! Delectable bites, criminally divine music, and an extra glass of champagne – the Soundstreams Gala is about to come to order!
You've been summoned to Osgoode Hall for the trial of the season – April 3, at 6:30 p.m.
The Legal Briefing:
See CBC's "Street Legal," team Cynthia Dale and Eric Petersen, tangle in a mock trial.
Hear our sinners Chloe Charles and Aviva Chernick testify in song.
Witness former mayor David Miller defending our singing sinners.
And enjoy a drink while all this is going on!
Remarks from the crown at 7:30, and verdict at 8 p.m. Continued libations after.
The Full Case: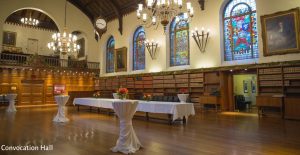 Join us behind the the iron gates at Queen and University for a glass of wine and some pre-trial hors d'oeuvres.  Mingle with Soundstreams' closest friends, artists and supporters in Convocation Hall with its ten-foot-tall stained glass windows depicting the history of law. A prime opportunity to brush up on your legal lingo before the trial begins.
1000s of trials, motions and appeals go through Osgoode Hall annually, but the "Street Legal" team with Judge Eric Petersen and prosecutor Cynthia Dale are about to face their liveliest opponents yet.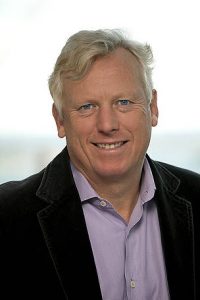 "The next best thing in jazz" ("Times UK") Chloe Charles, and "musical adventurer" (Tom Allen, CBC Radio 2) Aviva Chernick will testify in song, in advance of their appearance in Soundstreams' "Seven Deadly Sins". Collaborate with your fellow guests to decide their fate!
Working to ensure our these miscreants don't end up behind bars is former Mayor David Miller, he's sure to leave no stone left unturned in their defense.
Once justice is served, celebrate with both legal teams as you indulge in more delectable nibbles and another glass of champagne.
Dress Code: Cocktail Attire
Tickets: $250
All tickets will receive a tax receipt for the maximum allowable amount.
Only 150 seats are in the jury box for our musical moot. We're summoning you to secure your spot now, so you don't miss out!
Want to support Soundstreams but can't attend? Sponsor an emerging artist to attend in your place! Fill out the form and select "sponsor an emerging artist".
Thank you for your support!