What to Expect
The music of Cecilia Livingston and Donna McKevitt intertwine seamlessly in this 75 minute, fully-staged production for digital broadcast, devised and directed by Tim Albery. Soundstreams brings you another theatrical presentation of contemporary music for curious listeners.
Reviews
"Garden of Vanished Pleasures has deep roots. There are no absolute borders here. Albery and company have raised a masterpiece." – Opera Going Toronto READ
" … a stimulating creation, well worth your time." – Leslie Barcza READ
" … an absorbing eighty minutes which … will work for Jarman fans and others alike." – Opera Canada READ
If modern gardening has a patron saint, it must be English artist, filmmaker, and queer rights activist Derek Jarman (read more about Jarman here). As the AIDS plague took his friends one by one and he himself faced an increasingly uncertain future, he discovered his own form of hope, resilience, and solace in his garden by the sea. 
Cecilia Livingston writes deeply-felt songs of love and loss, and they chime perfectly with Donna McKevitt's heart-aching songs that use beautiful texts drawn from Derek Jarman's journals. Their works are intertwined in Garden of Vanished Pleasures, a fully-staged production for digital broadcast, devised and directed by Tim Albery, working with other members of the team who brought you Hell's Fury, The Hollywood Songbook. 
Tim Albery, devisor and director
Cecilia Livingston, composer
Donna McKevitt, composer
Rachael Kerr, music director and piano
Michelle Tracey, production designer
Cameron Davis, projection designer and video editor
Wesley McKenzie, lighting designer
Dennis Patterson, sound engineer
David Jaeger, sound producer
Jessie Potter, production manager
Isabel Martins, props assistant
Jay Hines, head technician 
Mireille Asselin, soprano 
Lindsay McIntyre, soprano 
Rebecca Cuddy, mezzo-soprano 
Daniel Cabena, countertenor 
Brenna Hardy-Kavanagh, viola 
Amahl Arulanandam, cello  
Special thanks: Rick Banville; Howard Sooley for the two Prospect Cottage garden photos 
Presented in partnership with Pinkhouse Productions. Garden of Vanished Pleasures is made possible with support from Neil and Carolyn Turnbull, The Mary-Margaret Webb Fund for Women Composers, and Steinway & Sons.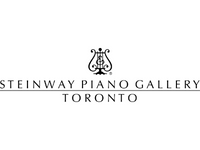 The digital production of Garden of Vanished Pleasures is sponsored by BMO.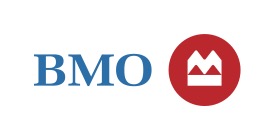 Garden of Vanished Pleasures is part of Soundstreams' 2021 Digital Residency at Crow's Theatre. 

Made with the Generous Support of ACTRA Toronto, Canadian Actors' Equity Association, Associated Designers of Canada, and Toronto Musicians' Association. 
Photos by Claire Harvie, at Crow's Theatre.