Developed and co-produced by: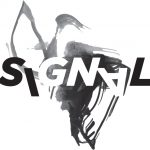 Featured Artists
Michael Greyeyes, Cole Alvis, co-directors
Melissa Hui, Britta Byström, composers
Tomson Highway, Rawdna Carita Eira, librettists
David Fallis, musical director
Yolanda Bonnell, Heli Huovinen, narrators
Melody Courage, Asitha Tennekoon, Bud Roach, vocal soloists
Joelle Peters, Samantha Brown, Vienna Hehir, dancers
Choir 21:
Sopranos: Vania Chan, Deantha Edmunds, Nicole Joy Fraser, Jennifer Taverner, Karen Weigold
Mezzo Sopranos: Margaret Bárdos, Rebecca Cuddy, Michelle Lafferty
Tenors: Bud Roach, Jonathan MacArthur, Mitchell Pady, Asitha Tennekoon
Baritones: Neil Aronoff, Evan Korbut, Bryan Martin
and Chamber Orchestra
What to Expect
A creative team led by Indigenous artists Michael Greyeyes and Cole Alvis comes together to present a double-bill of the world's first operas in the languages of Cree and Sámi, complete with 2 narrators, soprano and tenor soloists, 3 actors/dancers, and a vocal and chamber instrument ensemble. Step into a world of cross-cultural odysseys and examine how we live on earth, how we pass to the land of the dead, and the consequences of love and sacrifice.
From Artistic Director Lawrence Cherney
When we premiered Pimooteewin: The Journey in 2008, Michael Greyeyes and I had no idea it was the beginning of a real journey. It did tour to Northern Ontario soon after, but some colleagues in Norway and Sweden were so inspired by it that they wanted to create a companion work rooted in Sámi language and storytelling, an answer to the questions posed in Pimooteewin. Even before its premiere, Two Odysseys is already beginning to resonate with interest in North America, Europe and Australia. That journey has just begun!
Chamber Orchestra:
Leslie Newman, flute and piccolo
Anthony Thompson, clarinet
Alejandro Céspedes, percussion
Gregory Oh, piano
Suhashini Arulanandam, violin
Aysel Taghi-Zada, viola
David Hetherington, cello
Shannon Wojewoda, bass
Join us for a post-show talkback:
November 14 – Hosted by Marjorie Chan, multi-disciplinary theatre artist
November 15 – Hosted by Yvette Nolan, playwright, dramaturg and director
November 16 – Hosted by Ian Cusson, composer
Production Sponsor:

This project is also supported by the Michael and Sonja Koerner Foundation, J.P. Bickell Foundation, The McLean Foundation, The McLean Smits Family Foundation.
This project is generously supported by Linda and Michael Hutcheon.
With support from: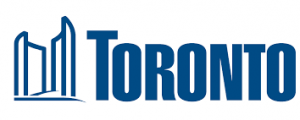 Gállábártnit was generously commissioned by Musik i Syd.
Venue Partners:

Signal Theatre would also like to thank the following arts councils for their generous support of this project: