Please note that this show was cancelled due to COVID-19.
What to Expect
Concert length: approximately 75 minutes, no intermission.
A brilliant Belgian trio made up of brass, chromatic accordion, and cello, traverses classical, jazz, and soul, with Grammy-nominated vocalist Claron McFadden. Video projections onstage at Drake Underground will reveal the full emotional range of anonymous secrets, including those of Toronto residents, crowd-sourced before the show from around the city.
Featured Performers
Claron McFadden vocals
Michel Massot tuba/trombone
Tuur Florizoone chromatic accordion
Marine Horbaczewski cello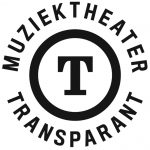 Soundstreams' Drake Underground presentations made possible with generous support from Neil and Carolyn Turnbull.
Presented in Partnership with: