What to Expect
A new annual tradition in Toronto, Electric Messiah is a reimagining of Handel's masterpiece for today's Toronto, complete with four soloists, band, turntables, and hypnotic dance, performing a feast of musical styles. The familiar becomes fresh for curious listeners in this immersive theatrical experience in the Drake Underground.
Artists
Lindsay McIntyre, soprano
Chloe Charles, alto
Jonathan MacArthur, tenor
Andrew Adridge, bass
SlowPitchSound
Lybido, dancer
Joel Schwartz, guitar
Wesley Shen, harpsichord/sho
Joel Visentin, keyboard/electric organ
Rob Kempson, director
Adam Scime, music director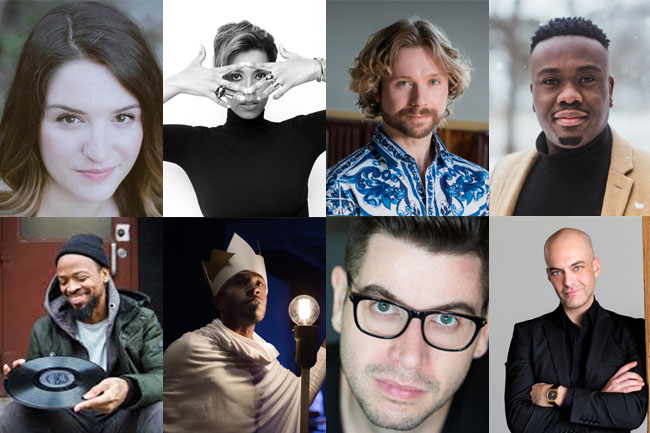 This is a seated event. Seating is general admission by price section – you will not have a specific reserved seat number, but you will have a reserved seat under the section you have purchased. Please refer to the map above for layout of the show (Price A is red, Price B is green, Price C is gold).
Please note, Drake Underground is accessible only with a flight of stairs. There is no elevator.
Soundstreams' Drake Underground presentations are made possible with generous support from Neil and Carolyn Turnbull
Presented in Partnership with: