"You're getting everything from soul jazz to contemporary classical to soundscapes to electro pop. It's phenomenal." – Elizabeth Shepherd, interviewed in She Does the City
An original evening of sinful songs, served up naughty but nice by an eclectic group of composers and performers, each with their own errant point of view on these timeless transgressions. Join Soundstreams as we take a sly and sometimes irreverent look at these taboos across a spectrum of styles, genres and cultures. With new works and performances by singer-songwriters Chloe Charles, Elizabeth Shepherd, Aviva Chernick, Robin Dann; composers Christopher Mayo, John Kameel Farah and Analia Llugdar, and more. It would be a sin to miss this!
Pre-show chats run before each performance at 7:15 p.m., with composers and performers from the production, hosted by Soundstreams' artistic director Lawrence Cherney.
The participants in their own words, on their featured sin:
Chloe Charles, Singer-Songwriter – Gluttony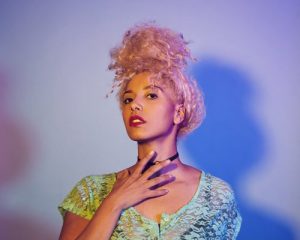 "Gluttony, to me, stems from existential loneliness and the ever-present but not often acknowledged truth that we don't understand our existence or purpose. Thus, we are left to fill this void with worldly goods, in an attempt to distract ourselves from this emptiness. Sadly, this ends in failure and the emptiness returns and the cycle repeats itself."
Elizabeth Shepherd, Singer-Songwriter – Envy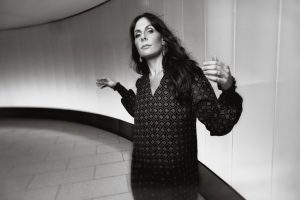 "I'm fascinated with envy, because out of all the sins it's the most corrosive in that there's no joy to it. It's not like something in excess, something that is pleasurable in excess, it's just totally corrosive, so it's a weird one. And of course, it's one that everyone can relate to, especially artists."
Aviva Chernick, Singer-Songwriter – Wrath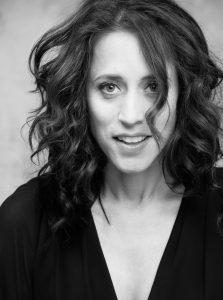 Aviva Chernick, offers a verse about Wrath
"Under the surface is a storm of sickness, perpetually seething. What is this but anger turned inwards and distorted? Gender and cultural heritage have left this unwanted legacy. The voice tries to find a way out. Vowels help begin the uncoiling, but unpacking language, and the rules that come with it, is crucial for a true unleashing. Now how to unleash and transform anger without leaving a path of destruction?"
John Kameel Farah, Composer, Pianist –  Pride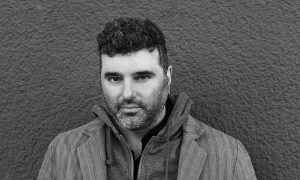 "I approached "pride" very broadly; thinking of how we are preoccupied with self-worth, how we want to appear and be perceived, even to ourselves. Human psychology is a maze of mirrors, constantly distorting. I wanted my piece to capture not only exuberant, pompous narcissism, but also the inverse: a dark underbelly of humiliation, wretchedness, accompanied by a touch of rage."
Analia Llugdar, Composer – Lust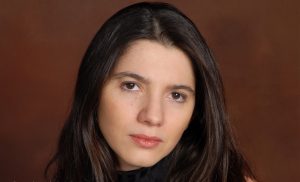 "Lust finds its essence in the pleasure of the transgression of the forbidden, in the delectation of going beyond what seems natural and socially accepted, more than the pursuit of frenzied sexual pleasure."
Robin Dann, Singer-Songwriter –  Sloth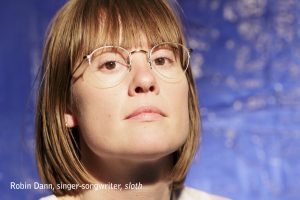 "I'd like to write music that a sloth (the animal) might live by. The constant aim will be to generate music that flows slowly and yet is thick with intention, in the same way that a sloth might reach for a leaf on a branch with single-minded intention and focus."
Christopher Mayo, Composer – Greed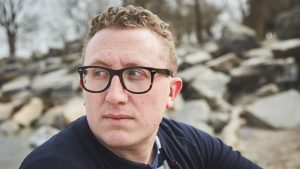 Christopher chose to reflect on a branch of a 17th century Russian religious sect, the Sons of Freedom of the Doukhobors.
"The Doukhobors held an extreme aversion to material wealth. To protest their own temptation by greed and an aggressive reminder of humility, the Doukhobors would burn down their own houses, schools and community buildings rather than accumulate wealth and belongings."
Performers:
Andrea Ludwig, mezzo-soprano
Jamie Drake, percussion
John Kameel Farah, keyboard
Moshe Shulman, accordion
Jesse Dietschi, bass
Erika Raum, violin
Joel Schwartz, guitar