Music is a bridge between places and cultures, a language beyond nationalities. Yet, it can also be a source of identity and history, telling our stories and reflecting our paths. How do experiences of migration inform musical creation? How can challenges of displacement and exile inspire art?
Join Soundstreams on June 3rd as we explore these themes in an evening of performance and discussion, featuring composer, Juro Kim Feliz, Soundstreams' Artistic Director, Lawrence Cherney, and pianist Gregory Millar. Experiences of migration and exile were significant to composer Hanns Eisler, whose music and story are featured in Soundstreams' upcoming co-production with Luminato: Hell's Fury, the Hollywood Songbook. Pianist, Gregory Millar will perform solo material by Eisler. As a complementary perspective to the themes of exile in Eisler's lieder, written in the 1940s, Feliz' recent and current work explores music through the lens of present-day migration. Feliz will present an excerpt of his work, A Study on Exile, No. 4: Paagos.

The Event
Get ready for Encounters! As always, Encounters will feature free performance and discussion at The Gladstone Hotel.
Grab a drink,  discover and engage with Soundstreams' music and themes in a relaxed atmosphere.
Feeling hungry? Expect fresh delights coming out of the Gladstone Hotel's kitchen – a pioneer of the local food movement in Toronto since 2006.
Feeling curious? Bring questions for the open Q&A! Encounters is your chance to ask our performers and special guests those questions you've always wondered about or take part in a conversation about something new!
---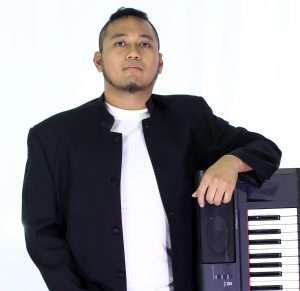 Juro Kim Feliz

Hailing from the Philippines, Juro Kim Feliz is a composer and pianist currently based in Toronto, Canada. Feliz is the recipient of the Goethe South East Asian Young Composer Award (1st place, 2009.) His music has been performed in music festivals and workshops in the Philippines, Indonesia, Malaysia, Taiwan, Israel, Greece, Switzerland, Italy, the United Kingdom, Canada and the United States. Juro Kim Feliz composed and premiered A Study on Exile during 2017's Toronto Creative Music Lab workshops. Feliz' recent work, Nomadic Sound Worlds, is a four-part blog/podcast series, produced under the Canadian Music Centre Library Residency, exploring Canadian contemporary music through the lens of present-day global migration. The series features selected immigrant Canadian composers whose musical worlds collide with various personal stories of immigration.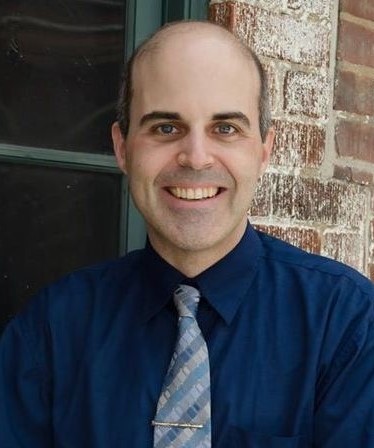 Gregory Millar
Toronto pianist Gregory Millar has led a career as a versatile soloist and chamber musician across several Canadian provinces, the Northeastern United States, and Europe.  His playing has been described as "compelling… a tour de force… devastatingly beautiful." (The Muskokan). Millar was a guest soloist with the Kindred Spirits Orchestra as well as the Mississauga Symphony, has collaborated with violinist Jasper Wood, violist George Taylor, soprano Melanie Conly, Talisker Players, and the Venuti String Quartet, and concertizes frequently with his wife, pianist Lisa Raposa.  The Millar Piano Duo has given performances and workshops in Halifax (NS), Durham (NH), and Toronto, and has forthcoming recitals for the Music on the Hill series in Rhode Island. Millar is featured on two CDs of chamber music by composer Frank Horvat, Me to We and The Current Agenda.  He also performs alongside New York City freelance musicians on Phibbs and Phriends, a CD of music for horn ensemble and percussion by composer Milton Phibbs released this past February.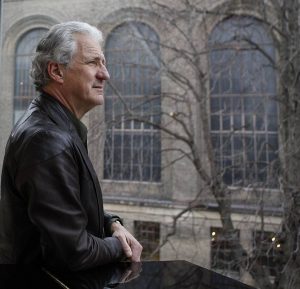 Lawrence Cherney
Lawrence Cherney's first professional engagement as oboist was under the baton of Igor Stravinsky. For over 40 years as artistic director and performer, he has been at the forefront of Canadian music, often referred to as Canada's "Ambassador of New Music". Lawrence founded Soundstreams in 1982, which produces an eclectic annual series in Toronto featuring contemporary music and opera. His paramount role in the commissioning, developing, producing, performing, touring and recording of new music by Canadian and international composers has been widely recognized: The Order of Canada, Muriel Sherrin Award for International Achievement, two Lieutenant Governor's Awards and the Chalmers National Music Award.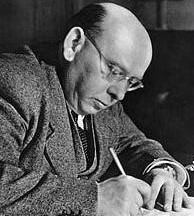 Hanns Eisler
Eisler's life was the story of exile. The brilliant Austrian, Jewish, Marxist composer fled to Hollywood in 1938, only to be deported a decade later, an early casualty of the McCarthy era. Between film scores, he wrote passionate songs of nostalgia, horror and longing, adapting lyrics by Brecht, Goethe and Shakespeare. Despite his troubles, this material established Eisler's reputation as one of the 20th century's great composers of German lieder.