Summer 2016 –  the classical finesse of The Gryphon Trio and the jazz chops of drummer Dafnis Prieto, bassist Roberto Occhipinti, trombonist Scott Good created magic at the Ottawa Chamberfest concert, provoking the Ottawa Jazz Scene's Alayne McGregor to write the above review.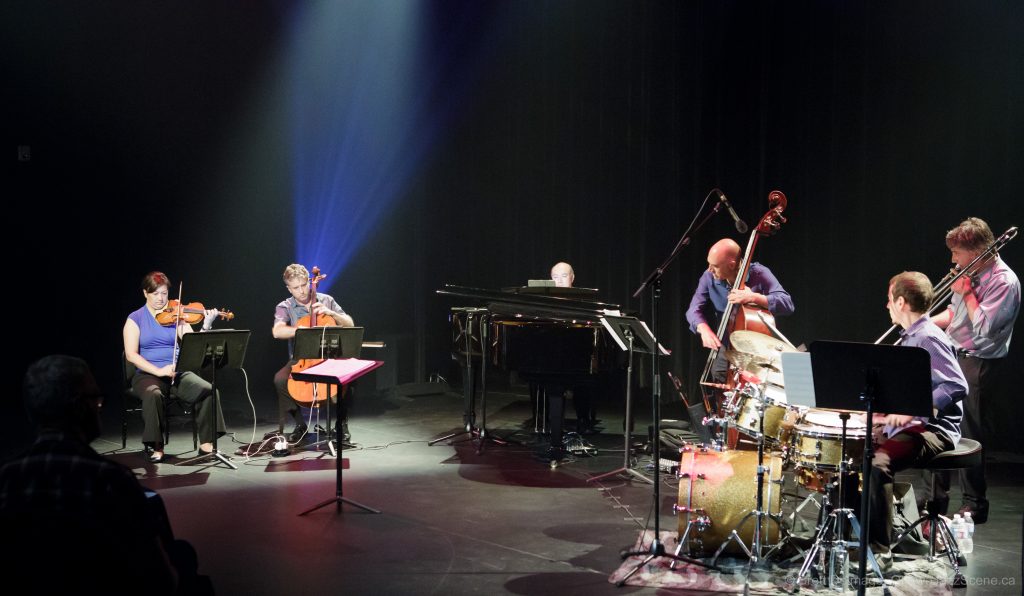 This same ensemble of remarkable musicians returns for one night only in Freddy's Tune, April 21.
Buy your ticket today and be among the first to hear a fresh new piece (with a nod to J.S. Bach), The Altered Offering, by Soundstreams' resident turntablist SlowPitchSound, joined by The Gryphon Trio.
Does lightning strike twice? Join us at Trinity St. Paul's Centre for Freddy's Tune, April 21 and find out!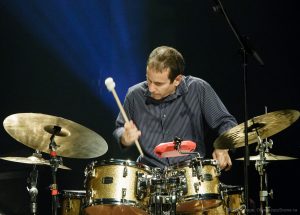 Featured Performers
Scott Good, trombone/conductor
The Gryphon Trio;
Annalee Patipatanakoon, violin
Roman Borys, cello
James Parker, piano
Roberto Occhipinti, bass
Dafnis Prieto, drums
Cheldon Paterson, a/k/a SlowPitchSound, turntables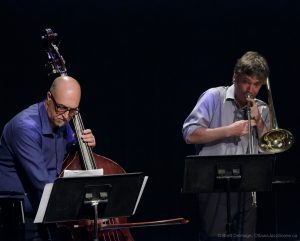 Program
Cheldon Paterson, a/k/a SlowPitchSound
Roberto Occhipinti
Scott Good
Dafnis Prieto
John Adams, arranged by Scott Good