What to Expect
Eclectic composer and guest curator Nick Storring has put together a 21st-century musical journey through renaissance and baroque music. Featuring performers on harpsichord/organetto, baroque violin, viola da gamba, and the hurdy-gurdy. Let this alluring sound world and video projections wash over you in the Drake Underground.
Featured Performers:
Nick Storring, composer, curator
Katelyn Clark, harpsichord/organetto
Emily Redhead, baroque violin
Pierre-Yves Martel, viola da gamba
Ben Grossman, hurdy-gurdy
Dwight Storring, projections
Soundstreams guest curation program is supported by:

This project is commissioned with the support of: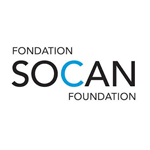 Soundstreams' Drake Underground presentations made possible with generous support from Neil and Carolyn Turnbull.
Presented in Partnership with: