Featured Artists
Lindsay McIntyre, soprano
Chloe Charles, alto
Jonathan MacArthur, tenor
Andrew Adridge, bass
SlowPitchSound
Lybido, dancer
Rob Kempson, director
Adam Scime, music director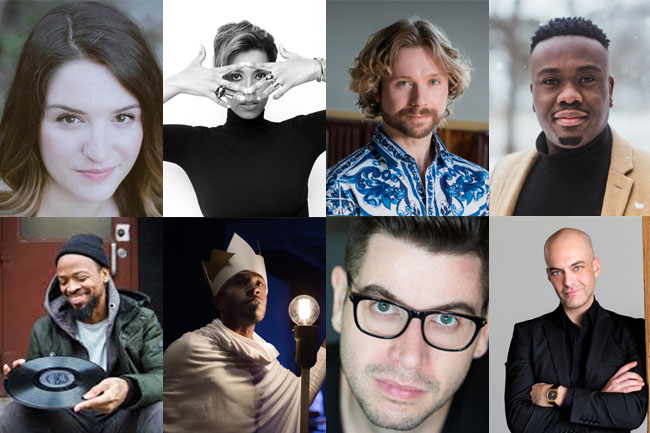 What to Expect
A new annual tradition in Toronto, Electric Messiah is a reimagining of Handel's masterpiece for today's Toronto, complete with four soloists, band, turntables, and hypnotic dance, performing a feast of musical styles. The familiar becomes fresh for curious listeners in this immersive theatrical experience in the Drake Underground.
This is a seated event. Seating is general admission by price section – you will not have a specific reserved seat number, but you will have a reserved seat under the section you have purchased. Please refer to the map above for layout of the show (Price A is red, Price B is green, Price C is gold).
Please note, Drake Underground is accessible only with a flight of stairs. There is no elevator.
Soundstreams' Drake Underground presentations are made possible with generous support from Neil and Carolyn Turnbull
Presented in Partnership with: