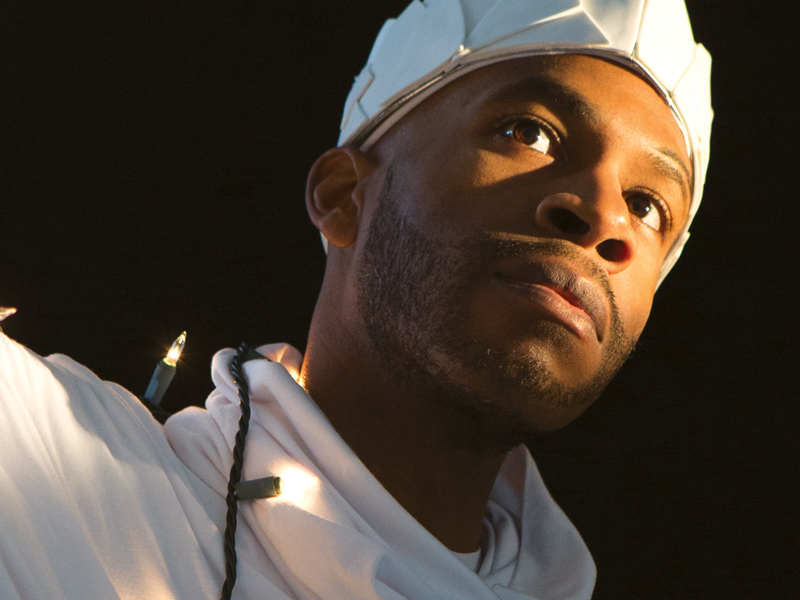 Soundstreams shows have a unique ability to have both feet firmly in the here and now, while still honouring the musical past of Canada and the world. With this year's focus on shows exploring ritual and memory, this ethos has never been more true.
DJ SlowPitchSound, well known to our audiences, had this to say about Electric Messiah, and what concerts like it mean to him:
Photo: The Globe and Mail

Electric Messiah is all about taking something old and making it new through re-imagining songs, stories and sounds from the past into something fresh and exciting, while keeping hints for reference. It's the closest thing I can think of to actual time traveling, a great way to bring diverse generations of music lovers together and refreshing to perform as a musician.
Electrifying the Past subscription package includes:
•    Top Brass (Oct 3, 2019) – Three virtuoso trumpeters – Ole Edvard Antonsen, Ingrid Jensen, and Jens Lindemann – all on stage together at Jeanne Lamon Hall with string orchestra conducted by Joaquin Valdepeñas. A fanfare celebration to open the Soundstreams season!
•    Electric Messiah (Dec 10-12, 2019) – An electro-improv reimagining of Handel's masterpiece, that's never the same two years in a row.
•    Improvised Components (Mar 6, 2020) – Music of the renaissance and baroque combined with solo improvisations and a world premiere by Nick Storring – selling fast!
In addition to the 15% savings you receive for subscribing to this package, if you order before August 30 you'll save an additional 5% – that's 20% in savings!
Purchase the Electrifying the Past Package
Interested in other shows? Subscribing at Soundstreams gives you the ultimate flexibility – you pick any seating section, any concert. And the more you see, the more you save. It's that simple. Click below to see our other packages.