2019 Participants
Angela Elizabeth Slater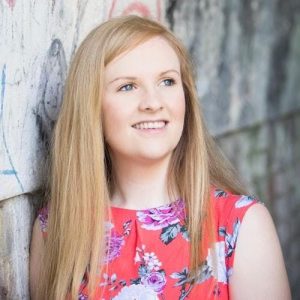 Angela Elizabeth Slater is a UK-based composer. She is also the founder and artistic director of the UK-based Illuminate series promoting women's music. In her PhD in composition at the University of Nottingham, Angela developed an interest in incorporating different aspects of the natural world into her compositions. She has been working on a series of works that engage with the natural world, musically mapping certain aspects into the fabric of her music.
Angela has recently participated the Britten-Pears Young Artists Composers' Course 2017-18, where she has worked with Oliver Knussen, Colin Matthews and Michael Gandolfi. Her work "Soaring in Stasis" was premiered at 2018 Aldeburgh Festival on 22nd June. She has recently become London Firebird Orchestra's Young Composer of the Year 2018 and will have an orchestral work premiered in June 2019. She is also delighted to be the winner New England Philharmonic's 2018 call for scores, they will premiere her piece "Roil in Stillness" in April 2019. Angela has recently become a 2018 Mendelssohn Scholar and will continue her studies with Michael Gandolfi in Boston in Spring 2019.
Haotian Yu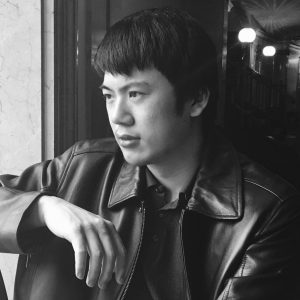 Chinese-Canadian composer Haotian Yu primarily works with ideas of ritual, materiality and gesturality through transformative applications of ancient Chinese aesthetics and philosophies, from literati landscape painting to Daoist metaphysics. He is currently a candidate for the Bachelor of Music degree at the Eastman School of Music as a recipient of the Lois S. Rogers full tuition merit scholarship, where his teachers have included Robert Morris, Carlos Sanchez-Gutierrez, and Ricardo Zohn-Muldoon. Additional studies include extended private studies with Brian Cherney and Steven Gellman, electronic music with Oliver Schneller, and lessons/masterclasses with Katharina Rosenberger, Kate Soper, and others. His work has been recognized by prizes and awards including the SOCAN Serge Garant 1st prize, two SOCAN Young Composer Awards, and the Wayne Brewster Barlow Prize and Louis Lane Prize from the Eastman School of Music.
Tze Yeung Ho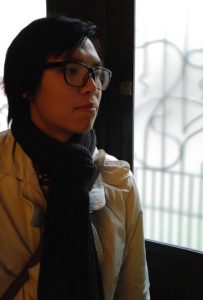 Tze Yeung Ho has worked in a wide array of projects in the past two years including the staged work "23.27" with storyteller Heidi Dahlsveen at the Norwegian Storytelling Festival, a one- woman theatre work — "leier.johak.tenant" — in collaboration with Amsterdam-based soprano Elisabeth Hetherington, two commissions by St. Petersburg-based Mol0t Ensemble, two commissions by Nynorsk messingkvintett and the operetta, "jeg gir faen i magnoliaen?" with librettist Linda Gabrielsen, which has been described as "an exercise in extremes" (Seismograf, DK).
As a Norwegian-Canadian composer of Cantonese descent, Tze Yeung's works are closely tied to his diverse background and are inspired by speech-sounds of the various languages he engages with on a daily basis. Tze Yeung is currently pursuing his PhD in composition at the Estonian Academy of Music and Theatre, under the tutelage of Toivo Tulev and Helena Tulve. He is a co-founder of the Oslo-based ensemble +47 and the treasurer of the Periferien nyMusikk Oslo concert series. Starting in 2019, Tze Yeung will chair the Norwegian board of the UNM (Ung Nordisk Musikk) festival for young composers and sound artists in the Nordic countries.
Harriet Steinke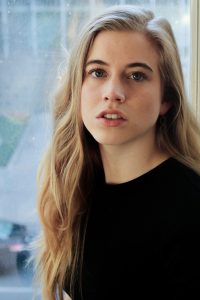 Harriet Steinke is a composer and collaborator currently based in Detroit, Michigan. She has received recent recognition from the American Composers Forum as a composer-in-residence for the 2018 Showcase as well as summer fellowships at both the Norfolk Chamber Music Festival (Norfolk, CT) and Weekend of Chamber Music (Jeffersonville, NY). Performances of her work from the past year include premieres with the 2017 Ann Arbor SongSlam, the 7Songwriters Series (NYC), the Third Place Concert Series (Ann Arbor), the Circle City Chamber Choir (Indianapolis, IN), as well as forthcoming performances with the Grand Band piano sextet, Classical Revolution Cleveland, and the Choral/Composer Conductor Collective's PREMIERES Workshop (NYC). She currently organizes the Detroit Composers' Project, an outgrowth of some local collaborations, centered on facilitating performances of new music in the city of Detroit among area-based performers and composers. She studied composition with Michael Schelle, Frank Felice, and Ronald Caltabiano at Butler University and received additional training at the EAMA-Nadia Boulanger Institute in Paris, France.
James Lowrie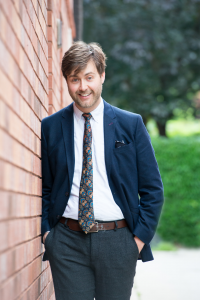 James Lowrie graduated from the University of Toronto's composition program in 2013. His principal teacher was Christos Hatzis. He has also studied privately in Toronto with James Rolfe, Kevin Lau, and Linda Catlin Smith, and, while teaching English in France in the 2014/15 academic year studied informally with composer Jean-Philippe Bec at the Conservatoire de Rouen, lessons paid for with genuine Prince Edward County Maple Syrup. He is currently pursuing a Masters in Composition at the University of Western Ontario with Omar Daniel.
James's performance instrument is the classical guitar. A student of the great Eli Kassner for over a decade, James has performed at numerous events in Toronto including the Guitar Society of Toronto and solo recital tours in South Eastern Ontario. Though he is loath to admit it, the guitar is central to how he thinks about harmony and texture.
The Bozzini Quartet, The FAWN Collective, The Array Ensemble, The Toy Piano Composers and the Caution Tape Sound Collective have all performed his works in concert. James has also worked as a stand up comedian. Careful sleuthing around Youtube might even unearth a few of his performances in this capacity.

Yiguo Li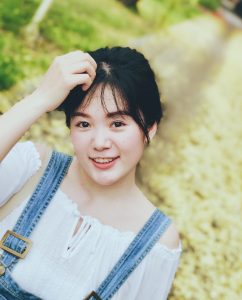 Yiguo Li was born in Changshang City, Hunan Province, China. She graduated from the Shanghai Conservatory of Music in 2017 with a master's degree, under the tutelage of Professor Wen Deqing, Professor Keeyong Chong and Professor Liza Lim. Her work "Lu Zhai" was selected for the 6th Shanghai Conservatory of Music Contemporary Music Week. Another of her works "The Chase" was performed in the 2012 Hamburg Music Festival. In 2015, Li's "Ten Commandments" was awarded the third-prize at the ASEAN Guangxi Music Week for Art Song competition. In 2016, "Cloud" was also awarded third-prize at the ASEAN Guangxi Music Week for Solo Piano competition. Her composition "Single Wing Bird" was awarded the first session at the Shanghai Conservatory of Music [Academy Award] in the first composer competition. In 2017, Li was commissioned to write a chamber piece for the ACL -Korea international Conference & Festival. Her composition "Shadow" was premiered at the Seoul Arts Center. In December 2017, her composition "Hippy Strings" was premiered at the Shanghai He Luting concert hall.
2018 Participants

Alexandre David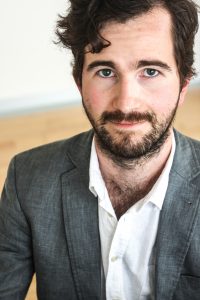 Alexandre David is a French Canadian composer, performer, teacher and radio presenter currently based in Montréal. His music has been performed across North America, in South Korea and in Croatia by a number of orchestras and ensembles including l'Orchestre Métropolitain, l'Orchestre de la Francophonie, le Nouvel Ensemble Moderne, Ensemble Paramirabo and Ensemble Mise-en. Alexandre David's music was described as being eventful, pictorial and virtuosic. His projects revolve around his various interests: interdisciplinarity, sociology, musical semiology and methods of creation. Inspired by the traduction and transformation of extra-musical sources to a musical form, he is interested in the listener's perception towards musical objects and the meaning they can convey.
Alexandre has taken part in training programs and residencies such as the Waterloo Regional Contemporary Music Sessions, the Atlantic Music Festival, the Orford Academy, the Playa Center, and the Brush Creek Foundation for the Arts. He hosts Pulsar, a Montréal french radio program presenting contemporary music. Alexandre has been teaching Balinese music at the University of Montreal since 2015. He holds a Master degree in composition from the University of Montreal in Canada where he studied with François-Hugues Leclair and Denis Gougeon.
Christina Volpini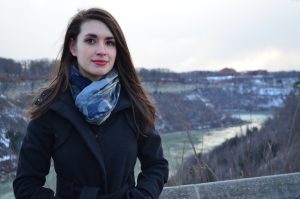 Christina Volpini is a composer, music educator, and arts administrator. Inspired by natural and mechanical sonic environments, her music explores rich and diverse textures, found objects, sonic spatialization, and the unfolding of small changes over time. Her commissioned works have been performed in Toronto, Montréal, Edmonton, New York and throughout the U.S. east coast by ensembles including Esprit Orchestra, Array Ensemble, Unheard Of Ensemble, and the McGill Contemporary Ensemble. Christina holds a Masters in Music Composition at McGill University. There, she also acted as a research assistant in the Music Perception and Cognition Lab where she researched orchestration and timbral blend. Christina is a core organizer of the Toronto Creative Music Lab, a grassroots professional development workshop for early-career artists promoting peer mentorship and composer-performer collaboration in the creation of new works.
Joshua Deneberg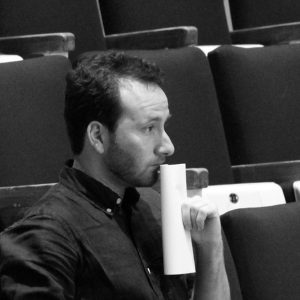 Joshua Denenberg (b.1988) is an American born composer currently living and working in the NYC metropolitan area. His music has been featured at the Hartt School 20/20 Ensemble, Hartt Symphony Band, Hartt Theater, the highSCORE Festival, the Orford Creations festival, the Lunenberg Academy of Music Performance, and the University of Toronto Opera Division and Wind Ensemble. Awards he has won include the inaugural Nick Mirkopoulos Scholarship, the Burton  Family Scholarship, and the University of Toronto Wind Ensemble call for works. As a multidisciplinary composer, he has  also contributed to incidental theater music, installations, and scores for short films and video games.
Joshua's primary teachers have included Norbert Palej, Christos Hatzis, Robert Carl, and Kenneth Fuchs.
Lieke van der Voort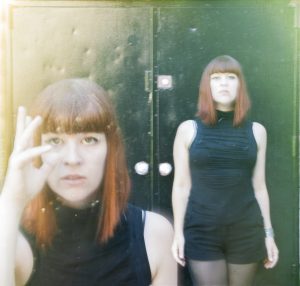 Composer and vocalist Lieke van der Voort was born in The Netherlands and moved to Toronto in 2009. Her works focus heavily on improvisation and unconventional vocal use. She strives to combine jazz, classical music and all aspects of the human voice. Her work has been described as emotionally complex, raw and honest. Recent pieces include Catenate for the opening of The Bentway and Endings with Jumblies Theatre for Soundstreams Salon 21. As Artistic Associate at Spectrum Music, she composes for various ensembles. Her voice can be heard on Veryan Weston's Make; Schafer's Apocalypsis; soundtracks of movies The VVitchand Clara and various Tanya Tagaq shows with Christine Duncan's Element Choir.
Lieke leads Kontraband Kollektif, an art music collective, with its debut EP Atropos having been released in January 2018. Lieke was selected as a composer for Toronto Creative Music Lab and participated at Banff's International Workshop in Jazz and Creative music, where she studied under the guidance of Vijay Iyer, Tyshawn Sorey and Okkyung Lee. Her works have been supported by Canada Council of the Arts and Ontario Arts Council.
Pierce Gradone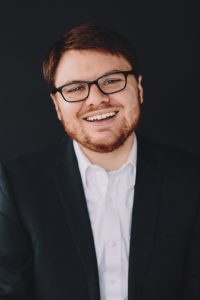 Pierce Gradone's music echoes the strange brew of musical cultures that made up his childhood, from playing bluegrass in the hills of Appalachia, to sprinting the marathon of blinding-fast pentecostal shout music. His recent work explores the notion of music as an embodied art, grappling with narratives of labor, personhood, and mechanical reproduction. Described as "gorgeous, expansive" (I Care If You Listen) and "engaging" (Chicago Tribune), his music has been performed throughout the world by Eighth Blackbird, Ensemble Signal, Imani Winds, Riot Ensemble, Pacifica Quartet, the Chicago Civic Orchestra, and many others. He has received awards and commissions from the Fromm Music Foundation at Harvard University, American Modern Ensemble, Ensemble Dal Niente, Luna Nova, and Line Upon Line Percussion, among others. He currently resides in Chicago, where he is a doctoral candidate at the University of Chicago.
Facebook
Twitter
Instagram
SoundCloud
Tyler Versluis
Tyler Versluis has had his music performed across Canada, the USA, France and the Netherlands. He is an alumnus of the Atlantic Music Festival, Fresh Inc Festival, Centre d'Arts Orford, Art Song Lab, the Canadian Contemporary Music Workshop, and the Array Young Composers Workshop. He has worked with the Cecilia String Quartet, VIVA! Youth Singers of Toronto, Caution Tape Collective, the Toy Piano Composers, the St. Catharines Chamber Music Society, dualité, Ryan Scott, Sanya Eng, Véronique Lacroix, Will George and Corey Hamm. Tyler's choral motet, Salut, ô Reine!, was recently toured across France by the Trinity-St. Paul's United Church choir. His 2015 project, fortelling: for telling combined new visual art, poetry and music in a concert of art song at Toronto's Gallery 345. Tyler was the 2013-14 composer-in-residence for gamUT Contemporary Music Ensemble, and the 2016-17 composer in-residence for the University of Toronto Symphony Orchestra. He is the 2017 recipient of the Karen Kieser Prize in Canadian Music, and recently won the 2017 Cecilia String Quartet Competition for his String Quartet No. 1 "Bogusławów". Tyler has studied composition with Abigail Richardson-Schulte, Norbert Palej and Gary Kulesha. He is currently a doctoral candidate at the University of Toronto Faculty of Music. Tyler lives and works in Toronto.
2017 Participants
Amy Brandon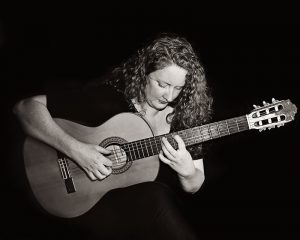 Holding degrees in jazz guitar performance and composition, Amy Brandon is currently completing an interdisciplinary PhD in music cognition at Dalhousie University in Halifax, Nova Scotia. She has performed internationally (Canada, USA, Australia, New Zealand, UK) and at several festivals including the Ottawa International Jazz Festival, the Guitar Now Festival, Halifax Jazz Festival Spring Series, the International Society for Improvised Music and the 2016 Open Waters Experimental Music Festival. Her recent album Scavenger was nominated for Music Nova Scotia's Classical Recording of the Year 2016 and the East Coast Music Association's nominated her for Classical Composition of the Year 2017 for her piece Artificial Light. She has been a resident at the Banff Centre and the Atlantic Centre for the Arts, and a composer participant in Interplay with the Vancouver Chamber Choir. In addition to performance and composition, she writes and presents academic work concerning improvisation and guitar expertise. She has presented her work at conferences in Australia, USA, Switzerland, Hungary and the UK, as well as in Just Jazz Guitar magazine.
August Murphy-King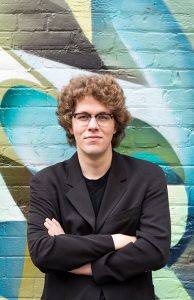 Described as 'sublimely articulate,' the music of Toronto-based composer August Murphy-King blends the expressive energy of popular music with the technical and structural complexities of more traditional concert music. His work has been performed by the Thin Edge New Music Collective, the Madawaska String Quartet, the TorQ Percussion Ensemble, Trio 7090, and the Land's End Ensemble. He is a member of the Toy Piano Composers, as well as the co-founder and co-artistic director of the Caution Tape Sound Collective – both Toronto-based composer collectives dedicated to commissioning and performing new Canadian compositions.
August holds a bachelor's of music from the Schulich School of Music at McGill University, as well as a master's of music from the University of Toronto, completed under the guidance of Gary Kulesha. He is currently completing doctoral studies with Norbert Palej.
Bekah Simms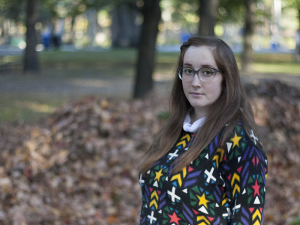 Bekah Simms is a Toronto-based composer originally from St. John's, Newfoundland.  With work described as "deliciously disorienting" and possessing "a tremendous ear for foreground, background, blending and instrumental colour" (Nick Storring), Bekah's music consists of a highly varied output using a wide variety of media. Propelled by a simultaneous fascination and terror of the universe, Bekah's works often grapple with both physical and psychological curiosities. Among her compositional interests is the interaction of acoustic instruments and the human voice, be it through singing, sounding, or somewhere in between.
Her music has been performed from coast to coast in Canada, a dozen American states, and in Italy. She is the recipient of over twenty composition awards, prizes, and call-for-scores selections, including the 2017 Toronto Emerging Composer Award from the Canadian Music Centre. She was chosen as one of six representatives to the International Society for Contemporary Music's Canadian Section to World Music Days 2016 in addition to being featured in the Canadian Broadcast Corporation's 2016 edition of 30 Hot Classical Musicians Under 30. She is currently pursuing a DMA in Composition with Gary Kulesha at the University of Toronto, as well as studying privately with electroacoustic composer Martin Bédard. Former teachers include Andrew Staniland, Norbert Palej, Christos Hatzis, and Clark Ross.
Chatori Shimizu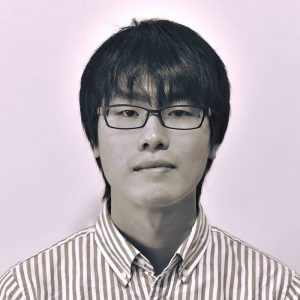 Chatori Shimizu (b. 1990, Osaka) is a New York City based composer, shō performer, and sound artist, who constructs his works for a wide range of mediums concerning sound and space. A recipient of the Arima Prize in 2014 and the First Prize Winner of the 2016 Malta International Composition Competition, his works have been performed and exhibited throughout Japan, the United States, and Europe. United Music & Media Publishers publish his scores. Shimizu holds a MFA in Sound Arts from Columbia University, New York, and a BA (summa cum laude) in Computer Music from Kunitachi College of Music, Tokyo.
Finola Merivale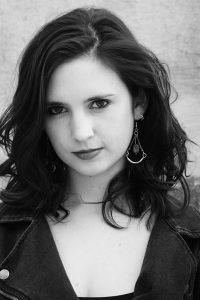 Finola Merivale is an Irish composer and pianist currently living in Philadelphia. She is a George Elizabeth Crumb Doctoral Fellow at the University of Pennsylvania, where she is pursuing a PhD in Composition. She holds an MMus Composition from the University of Leeds, and a First Class Honours B.A. in Drama & Theatre Studies and Music from U.C.C.
Her compositions have been performed internationally and featured at festivals such as the Bang on a Can Summer Music Festival, the Huddersfield Contemporary Music Festival and the Young Composers Meeting in Apeldoorn. Her music has been performed by PRISM Saxophone Quartet, Bearthoven, Fidelio Trio and orkest de ereprijs, amongst others. Recent commissions include new works for the Wild Rumpus Ensemble and the Chesapeake Youth Symphony Orchestra.
In 2015, Finola was the winner of the West Cork Chamber Music Festival Composition Competition, and the Wild Rumpus Commissioning Project. Projects in 2017 include new works for Iarla O' Lionaird, Tali Morgulis and Exceptet.
Saad Haddad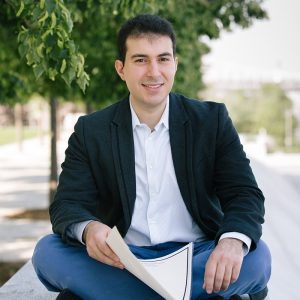 Saad Haddad is a composer of orchestral, chamber, vocal, and electroacoustic music who achieves a "remarkable fusion of idioms" (The New York Times), most notably in his work exploring the disparate qualities inherent in Western art music and Middle Eastern musical tradition. His music delves into that relationship by transferring the performance techniques of traditional Arabic instruments to Western symphonic instruments, while extending their capabilities through the advancement of technology. His current season features the premiere of a new work for the Albany Symphony, the premiere of the orchestral version of Takht by the Sioux City Symphony, the premiere of Dohree by the Debussy Trio, the west coast premiere performances of Takht by the Kaleidoscope Chamber Orchestra, as well as subscription performances of Manarah by the Princeton Symphony and Columbus Symphony, among others. During the season, Haddad will be in residence at the Millay Colony for the Arts, the Ucross Foundation, the Bogliasco Foundation, the Studios of Key West, and the Luzerne Music Center. Recent distinctions include the Charles Ives Fellowship from the American Academy of Arts and Letters, the S&R Foundation Washington Award Grand Prize, and multiple awards from ASCAP, BMI, and the Vancouver Chamber Choir.
2016 Participants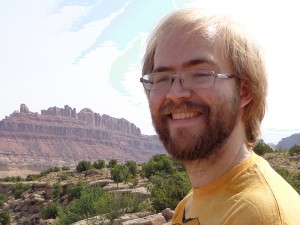 Andrew Scott Israelsen is a composer, educator, and sound artist from Aurora, Illinois. His sonic creations are intersections of technology, notation, improvisation, and mysticism. His most recent works include the performance and installation of hand-made electronic performing bugs, a mysterious obfuscated graphic score of infinite length, and electronic music generated from images. He has spent the last two summers in residence at Art Farm in Marquette, NE exploring the landscape and interviewing the people of Nebraska with his partner, Katie Kroko. Together they compose, conceive, improvise, and perform works about the people, their relationship with the land, and their personal stories. He recently completed a Master of Music in Composition at the University of Alberta. He currently resides in Anaheim, CA where he works as a music educator and composer.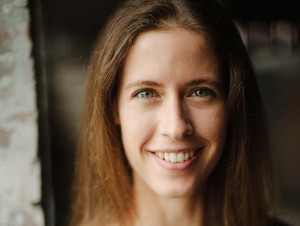 Cecilia Livingston is known across Canada and the US for intensely dramatic chamber and vocal music. A 2015-2017 Composers and the Voice Fellow at American Opera Projects in New York, a winner in the 2014 SOCAN Foundation Awards for Young Composers, and a 2014 Composition Fellow at Bang On a Can's Summer Music Festival, her music has been heard at the 21C Music Festival, the World Choral Games (Latvia), Eastman's Women In Music Festival, the Vancouver International Song Institute, the Scotia Festival of Music, Tapestry Opera, the Canadian Contemporary Music Workshop, on tour with The Bicycle Opera Project, and with the Kingston Symphony. She looks forward to upcoming projects with FAWN Chamber Creative, Thin Edge New Music Collective, Opera 5, and TorQ Percussion Quartet.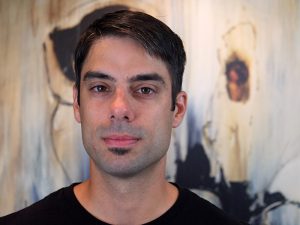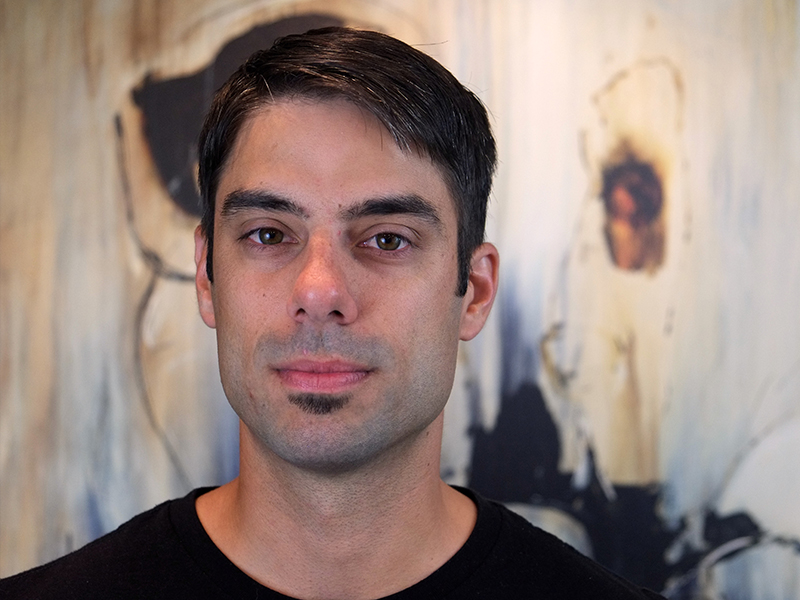 Colin Labadie used to race home after school so he could secretly play his dad's guitar before he got home from work. After mastering countless Metallica solos as an aspiring twelve year old, he eventually went on to become a Doctor (…of music). As a composer, Colin writes notably un-classical music for classical instruments. Through simple patterning and subtle variation, he seeks to build intricate yet clear structures and sounds. As a performer, he does exactly the opposite; he creates noisy and chaotic textures, usually with mutant guitars or homemade circuits. Colin currently lives in Kitchener-Waterloo, Canada. He has been fortunate enough to perform or have his work performed across Canada, as well as in many non-Canadian countries. When he isn't listening to music he can usually be found trying to sniff out a good barbecue joint.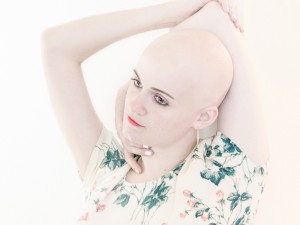 Fjóla Evans, a Canadian composer and cellist originally from Reykjavík, Iceland, writes both electronic and acoustic music. Commissions and performances have come from ensembles such as the JACK Quartet, Bearthoven trio, Architek Percussion, and Play duo. As a performer, she has presented her own work at Cluster Festival of New Music, núna (now), and the Emergents series at Toronto's the Music Gallery. A graduate of McGill University, she recently completed her Master's degree in composition at NYU Steinhardt. She has participated in the Bang on a Can contemporary music festival in Massachusetts, both as a composer and as a cellist, and has attended residencies at the Banff Centre for the Arts in Alberta, Canada, and the Old School Arthouse in Hrísey, Iceland.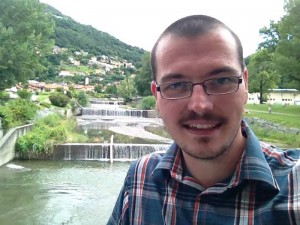 Mark Wolf was most recently the winner of the ICon Arts International Composition Competition, and Composer in Residence at the 2015 ICon Arts Contemporary Music Festival in Romania where his String Quartet No. 2 The Flying Roof was performed by the RTÉ ConTempo Quartet. Earlier in the year The Flying Roof also achieved the status of 'Highly Commended' for the 2015 Australian New Works Award. Mark's concert music has received recognition through commissions by the 2014 soundSCAPE Festival, the British Harpsichord Society, clarinetist Ona Cardona, and the Taylor Wessing Photographic Portrait Prize. He is a graduate scholar of the Royal College of Music Masters Composition Programme. He received his Honours degree from the Victorian College of the Arts and his Bachelor's degree from the Elder Conservatorium of Music. He is currently the recipient of an Australian Postgraduate Award, undertaking his PhD candidature at Queensland Conservatorium, Griffith University.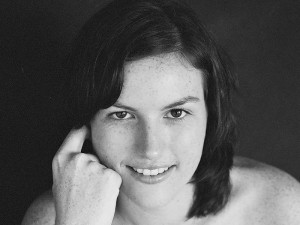 Nicole Murphy is an Australian composer whose music has been described as "exquisite, sensitive and delicate" (Sydney Morning Herald). She is the recipient of a number of awards, including the Theodore Front International Orchestral Prize (2013), the Definiens C3 International Composer's Award (2011). Her music has been performed at festivals in various countries, including the Australian ballet, the Melbourne Symphony Orchestra, Orchestra Victoria, Wild Rumpus (San Francisco), Chamber Sounds (Singapore) and Halcyon (Sydney). She is represented as an Associate Artist by the Australian Music Centre and holds the position of Composer-in-Residence at the Queensland Academy for Creative Industries. She is currently completing a PhD at the University of Queensland.
2015 Participants
Helga Arias studied piano and composition in Granada (Spain) and later in the conservatory Giuseppe Verdi of Milan, thanks to a scholarship. She has attended lessons and masterclasses with composers such as Georg Friedrich Haas, Wolfgang Rihm, Mark André, Alberto Posadas, Dániel Biró, Ken Ueno, José María Sánchez Verdú and Daniel Teruggi. She has won numerous awards, including the international contest Città di Udine, the RCSM Victoria Eugenia de Granada contest for Symphonic Orchestra, the shut up and listen! electroacoustic festival in Vienna, the Wittener Tage für neue Kammermusik Competition 2014, and Academy Manifeste 2015. Her music has been played in Europe, USA, Canada and Asia.
James O'Callaghan is a composer and sound artist praised for his "real orchestral imagination" and "highly refined sense of colour" (Vancouver Sun). His music intersects acoustic and electroacoustic media, employing field recordings, amplified found objects, computer-assisted transcription of environmental sounds, and unique performance conditions. His works have been performed across North America, Europe, New Zealand and Japan. He has been commissioned by the Groupe de Recherches Musicales, the National Youth Orchestra of Canada, Ensemble Paramirabo and Quasar quatuor de saxophones. In 2014, his work Isomorphia was nominated for a JUNO Award for Classical Composition of the Year. In 2013, his work Objects-Interiors won the first prize in the Canadian Electroacoustic Community's JTTP Awards. He received a Master of Music degree in composition from McGill University in 2014, and a Bachelor of Fine Arts honours degree from Simon Fraser University in 2011.
Núria Giménez-Comas began her musical studies with piano, but soon switched to composition. She enrolled at the Escola Superior de Musica de Catalunya (ESMUC), and studied instrumental and electroacoustic composition. At ESMUC she also attended seminars with composers such as Michael Levina and Helmut Lachenmann. After two years she continued her training at the Geneva Conservatory, where she studied composition with Luis Naon, and electroacoustic and instrumental with Michael Jarrell. She studied at Institut de Recherche et Coordination Acoustique/Musique (IRCAM) for two years, where she explored different type of synthesis and new spatialsiation system in 3D ambisonics. Núria has worked with musicians such as Harry Sparnaay, Klangforum's Wien trio, Ensemble Contrechamps, Brussels Philarmonic, and Diotima Quartet, and her work has been played in festivals in Geneva and Rome. She completed her Bachelor in Barcelona and her Masters in Composition in Geneva. She is a founding member of Ensemble Matka.
Oren Boneh is a composer and trumpeter, who composes musical works within both the acoustic and electro-acoustic fields. His works have been performed and presented in various venues and concerts through many organizations of new music. Recent engagements include commissions from Ensemble Pentaèdre, and Architek Percussion Quartet, and performances at the Spaziomusica Festival (Italy), Toronto International Electroacoustic Symposium, Contemporary Encounters 2 with Ensemble Meitar (Israel), Ensemble Transmission (Montreal), New York City Electroacoustic Music Festival, CIRMMT Symposium, and Montreal Contemporary Music Lab. He has been Composer-In-Residence at the Millay Colony for the Arts where he received an Edward T. Cone Fellowship, the Visby International Centre for Composers (Gotland, Sweden) and the Kimmel Harding Nelson Center for the Arts (Nebraska City, Nebraska).
Santa Bušs studied at the Jāzeps Vītols Latvian Academy of Music, from which she graduated in 2005. In 2009, Santa received a Master's degree in composition. In 2004 she published her book, Operas libretu leksikons. She has won several awards, including the Arnolds Šturms Memorial Award in Composition in 2007, the IAWM New Work Project Competition and the Festival Mixtur New Work Project Competition in 2013, and an honorable mention in the Theodore Front Prize category of the IAWM Search for New Music Competition in 2014. Since December 2013 she is Head of ISCM Latvian section. Her music has been performed in Austria, Belgium, Canada, Cuba, Denmark, France, Georgia, Germany, Italy, Latvia, Lithuania, the Netherlands, Slovenia, Switzerland, Turkey, UK and USA.
Tawnie Olson is a Canadian composer whose award-winning music has been performed around the world. She is described as "especially glorious… ethereal" by Whole Note, and "a highlight of the concert" by the Boston Musical Intelligencer. In 2010 a recording of her composition Chantez à l'Éternel was released on the Canadian Chamber Choir's CD "In Good Company"; in 2011 bassoonist Rachael Elliott released a recording of À mon seul désir on the album "Polka the Elk"; in 2013 Plainsong was released on oboist Catherine Lee 's album "Social Sounds"; and in 2014 Shawn Mativetsky issued Something to Say as a digital release. Tawnie holds a doctorate in music composition from the University of Toronto, a Master of Music degree from the Yale School of Music, an Artist Diploma from the Institute of Sacred Music at Yale, and a Bachelor of Music degree from the University of Calgary.
2014 Participants
Alec Hall was born in Toronto and currently lives in New York City, where he works with George Lewis in the doctoral program at Columbia University. His works are primarily experimental in nature, with a strong focus on semanticity and representation in acoustic structures. His work is frequently performed throughout Europe and North America, with notable premieres by the Ensemble SurPlus, Ensemble Intercontemporain, the JACK Quartet, ICE and Talea. He has won five prizes in the SOCAN competition for young composers and he was a finalist for the Jules Leger Prize in 2011. Principal teachers include Tristan Murail, Philippe Manoury and Fred Lerdahl, while he has also worked closely with Chaya Czernowin, Steven Takasugi, and Roger Reynolds. He is also the founder and co-director of Qubit, a non-profit organization in New York dedicated to presenting events highlighting new and experimental works with electronics, such as the Noise Non-ference, a two-day interdisciplinary festival in March 2013.
André Mestre is a Brazilian composer based in Edmonton. His works reveal a deep interest for acoustic exploration, poetry and live electronics—notably brain-wave devices. André has worked extensively with Edmonton-based saxophonist Allison Balcetis, and ensembles such the Enterprise Quartet (Edmonton) the Dal Niente (Chicago), the Array (Toronto) and the Tsilumos (Victoria) ensembles. André is the recipient of many academic and artistic awards: a Cultural Diversity in the Arts Award by the Edmonton City Council, an Ivy and William Thomsom Scholarship, two Violet Archer Graduate Scholarships, two Beryl Barns Memorial Graduate Awards, a Pamela Farmer Graduate Scholarship, and 1st and 2nd Prize at the Canadian University Music Society's Composition Prize for the works Zikr (2013) and Diwan(2012). André holds a Master's degree in Composition from the University of Alberta and Bachelor's from the State University of Campinas. He has studied with Howard Bashaw, Scott Smallwood, Mark Hannesson, Claude Ledoux, Jônatas Manzolli and Sílvio Ferraz.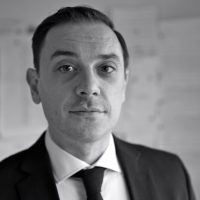 Jason Doell is an acclaimed Canadian composer whose works often skirt the edges of chamber music and sound art. His music has been interpreted by many important international artists including: Continuum Contemporary Music, The Cecilia String Quartet, Array Music, Contact Contemporary Music, The Pierrot Ensemble, The CCMW string orchestra conducted by Gary Kulesha, JunctQin Keyboard Collective, Rob MacDonald, Matt Brubeck, Gabriel Prokofiev, Jacques Israelievitch, and Christina Petrowska-Quilico among others. Throughout his academic and professional careers, Jason's work has earned him many selections for prestigious workshops/presentations/commissions and has won him many awards. Among the awards, he has won the Toronto Emerging Composer Award and Harry Freedman Recording Award, both presented by the Canadian Music Centre, and the Nonclassical Global Composition Competition. His performances and compositions have also garnered considerable attention from Toronto media where his collaboration with percussionist/composer Germaine Liu was listed as one of the top ten concerts of any genre in Toronto for 2014. Currently, Jason is working on a large scale chamber work commissioned by Continuum Contemporary Music and Jumblies Theatre to be presented in spring 2017.
Nick Storring is a Toronto-based composer, winner of the Canadian Music Centre's 2011 Toronto Emerging Composer Award, and he placed first in the 2008 Jeux De Temps competition for Canadian Electroacoustic composers with the first section of his piece broken-violin derived piece Artifacts. Recent commissions include pieces for Arraymusic, Montréal's AKOUSMA Festival, a solo harp work funded by the CMC's Norman Burgess Fund, and a  piano work for Eve Egoyan. His music has been presented by Madawaska String Quartet, Esprit Orchestra, Quatuor Bozzini, Beijing's Musicacoustica Festival, Soundstreams, the Music Gallery, and New Adventures in Sound Art. He also frequently collaborates with artists in other media. Highlights include installation Tentacles which was featured at the Museum of Modern Art in 2011, and Ingrid Veninger's film The Animal Project, an official selection at TIFF 2013. Rife, his debut album was released by UK label Entr'acte in 2011, while new Halifax-based imprint Heavy Fog recently launched with an album by his ensemble Bespoken, featuring longform compositions by both Storring and Wandelweiser composer Daniel Brandes.
Shuying Li is a composer, conductor and pianist. She started professional composition study at the Shanghai Conservatory of Music with a double major in composition and ear training in 2008. Two years later, she transferred to the Hartt School at the University of Hartford in Connecticut. Shuying has received prizes of recognition from the International Alliance for Women in Music, the Florence String Quartet Call for Scores, the Foundation for Modern Music's International Robert Avalon Composition Competition, the American Prize, the MacDowell Club of Milwaukee Young Composer Competition, the International J. Dorfman Composition Competition, the Chinese New Performing Arts Star Competition, and the Qingdao City Piano Competition, among others. Shuying is currently pursuing her master's degree in composition at the University of Michigan, studying with Michael Daugherty. Prior composition teachers include Ye Guohui, Robert Carl and Larry Alan Smith. Her conducting teachers include Glen Adsit, Edward Cumming and Kenneth Kiesler. She has also worked with Joseph Schwantner, Christopher Theofanidis, Steven Mackey, Barbara Kolb, and Joel Hoffman.
Tova Kardonne is a Toronto-based composer, improviser, and vocalist, with a background in classical viola and dance creation. The main vehicle for Tova's composition is The Thing Is, her 8-piece World Jazz fusion ensemble, which released its first CD in April 2012, receiving the Toronto Jazz Festival Special Project award. The group was nominated for the Harbourfront Centre SoundClash Award 2013 and its 2014 residency at the Rex Hotel saw the premier of four pieces collectively entitled The Lanka Suite. Commissions include the Chagall-inspired La Danse (Art Gallery of Ontario/Koffler Centre/2011), Banff Centre-workshopped sonata Some Pubescent Notions of Group Dynamics (Thin Edge New Music Collective/2012), and vocal hocket May (GREX/2013, premiered at the Music Gallery). Her compositions have appeared in the New York International Computer Music Conference and the Chicago Museum of Contemporary Art UnTwelve microtonal series, among others. She has scored film, theatre, dance, and performance art internationally. Kardonne produces and co-curates (with Viv Moore) 60×60 Dance Toronto and she founded the French-language music school Musi-ciel, and teaches privately from her home.
2013 Participants
Adam Scime has been praised as "…a fantastic success…" (CBC) and "astounding; the musical result was remarkable" (icareifyoulisten.com). Awards received for his work include The Socan Young Composer's Competition, The Karen Keiser Prize in Canadian Music, Esprit's Young Composer Competition, and the Electro-Acoustic Composer's Competition. Recent notable collaborations in performance include New Music Concerts, The Esprit Orchestra, l'orchestre francophonie, The Continuum Ensemble, a feature in the Emergents Series at the Music Gallery, the Hamilton Philharmonic New Music Festival, the UofT New Music Festival, and broadcasts on CBC Radio. Future projects include a new opera for FAWN and the Thin Edge Collective, a new piece for NEM at Domaine Forget this August, and a new commission for the Array Ensemble. Adam is currently studying as a DMA student with Gary Kulesha at UofT.
Anna Pidgorna is a composer and media artist who combines her interests in sound, visual art and writing to create works that are dramatic and picturesque. Her fascination with Ukrainian folksong has inspired several works including the chamber opera On the Eve of Ivan Kupalo and a recent commission by Thin Edge New Music Collective,Bridal Train. Pidgorna has taken part in composing workshops at Carnegie Hall and the National Arts Centre in Ottawa. Her Light-play through curtain holes will be performed at the ISCM World New Music Days 2013. Anna completed her undergraduate studies at Mount Allison University in Sackville, New Brunswick in 2007 and a Master's degree at the University of Calgary in 2013. She has participated in two creative residencies at the Banff Centre in Banff, Alberta. Anna is starting a PhD program at Princeton University in the fall of 2014.
Caitlin Smith is a Canadian composer, currently based in Vienna, Austria. After a degree in jazz saxophone from Humber College in Toronto, she studied composition in New York on a grant from the Canada Council for the Arts. Caitlin founded Tiny Alligator Large Band, a hybrid jazz-classical orchestra, in Toronto in 2005. She was session producer on several jazz orchestra albums, including two for Darcy Argue's Secret Society. She has been resident at the Banff Centre and The MacDowell Artist Colony. She is an artistic advisor to the Spectrum Music composers' collective, and writes about music for several online magazines.
Emilie Cecilia LeBel is a Canadian composer, presently based in Toronto. Her compositions have been performed across Canada and internationally. Many of her recent projects have focused on collaborative work with chamber ensembles, and intermedia projects that incorporate electronics, video, photography and acoustic instruments. Emilie is the recipient of the Canadian Music Centre's 2012 Toronto Emerging Composer Award, and the Canadian Federation of University Women Elizabeth Massey Award. Many organizations have supported Emilie's work through grants and scholarships, including the Ontario Arts Council, the Canada Council for the Arts, The Banff Centre, York University, and the University of Toronto.
Gabriel Dharmoo's musical practice encompasses composition, vocal improvisation and the research of South Indian Carnatic music. He has studied with Serge Provost at the Conservatoire de musique de Montréal and graduated with Honours in both composition and analysis. His works have been performed on stages across Canada, France, the U.S. and South Africa. In addition to winning 6 prizes from the SOCAN Awards for Young Composers, he was awarded the 2011 Prix d'Europe composition and the CCA's 2011 Robert Fleming Prize. His recent projects include the ECM+ Génération 2012 cross-Canada tour and a commission from Neue Vocalsolisten Stuttgart (Germany).
Graham Flett is a composer who is adept at writing music for ensembles, orchestras, bands, vocalists, as well as theatre and opera. Presently based in the Netherlands, his work is characterized by a sense of mystery, subtle humour and the use of characteristic sound-objects. At balance with the rational and the playful, his music explores the limits and expectations of certain aesthetics. While exploring this on-going fascination he is often found to be combining known and not so well-known elements of music in new and creative ways.