"In aboriginal mythology, there is no heaven and there is no hell. You cross a kind of a River Styx and you go into this region of the human consciousness … you don't go away."
Tomson Highway, Librettist, Pimooteewin
The Journey is a double-bill comprised of two one-act operas rooted in Indigenous mythology: the Cree-language opera "Pimooteewin," inspired by Trickster stories from the prairies of North America, and the Sami-language opera "Gállábártnit," drawing from ancient legends of the Nordic countries. The operas share the same forces: narrator, 2 vocal soloists, vocal ensemble (14), chamber ensemble (7), and 3 dancer/performers.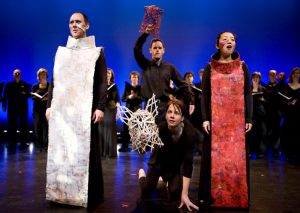 Both "Pimooteewin," and "Gállábártnit" were created through extensive intercultural collaborations between Indigenous and non-Indigenous artists and institutions, led by Indigenous directors with participation from Canada, Sweden, and Norway.
The operas are inspired by the human journey through life and death, but as with all Indigenous stories, themes of love, friendship, betrayal, and courage intertwine and defy genre.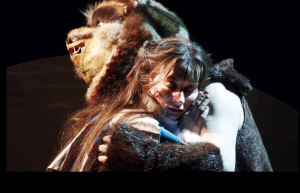 Creative Team
Directors: Michael Greyeyes (Cree) and Cole J. Alvis (Métis)
Composers: Melissa Hui, Britta Byström
Librettists: Tomson Highway (Cree), Rawdna Carita Eira (Sami)
Music Director: David Fallis
Cast  
Narrators (2)
Soprano
Tenor
Vocal Ensemble (14)
Actors/Dancers (3)
Chamber Ensemble (7)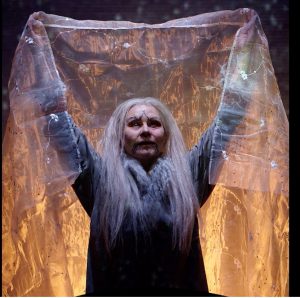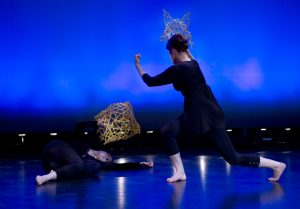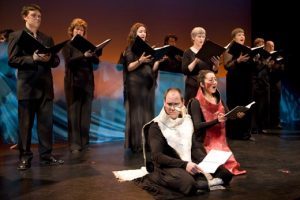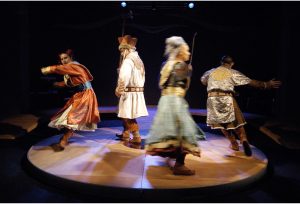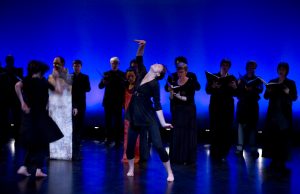 This production is supported by