September 29, 2021 – Soundstreams today announced the appointment of Coco Chen and Rebecca Cuddy as new members of the Soundstreams Board of Directors.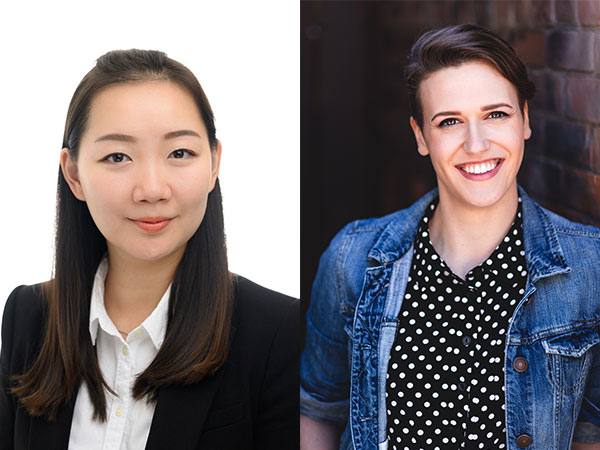 Coco Chen began playing the violin at the age of four. She studied at the Royal Conservatory of Music and earned a Bachelor of Music Performance at the University of Toronto (U of T). A passionate performer of Canadian music, Coco has recorded works by Canadian composers including John Weinzweig and premiered works by contemporary composers during her undergrad days at U of T. Coco also holds a JD/MBA from U of T. She previously practiced corporate law at an international law firm and is currently an M&A underwriter at AIG Canada.  
Passionate about Canadian music and the performing arts, Coco is excited to combine her background in music performance and skills in her legal and business work to serve and further advance the vision and mandate of Soundstreams. 
Privileged to take the stage on multiple Soundtreams productions, Rebecca is thrilled to continue her journey with a company that holds space for so many of her own values; new Canadian works, innovative productions and immersive musical experiences. 
Soundstreams has a eight-member Board of Directors, led by Daniel Weinzweig. Learn more
here
.