By Tim Crouch, Director of Marketing & Patron Experience, and Emma Fowler, Director of Artistic Planning
This year's Electric Messiah is unlike any other, but the spirit of innovation has always been a part of the very fabric of this show. As in past years, we once again look at the material with a new lens, and through film, we can also create a kind of cinematic love letter to the city of Toronto, where we reflect this well-known music through the filter of our contemporary world. I guarantee an experience unlike any other and I hope you'll share it with us.
—Electric Messiah director Rob Kempson 
Just like many arts organizations, we've had to shift how we do things at Soundstreams. This, to us, is a challenge, but an exciting one!  
How on earth do you produce a show for an online audience? What makes it different from, say, just filming a concert on-stage?  
We caught up with Emma Fowler, Soundstreams' amazing Director of Artistic Planning, to find out how things have developed with Electric Messiah: 
When we approached Rob and Adam to help us adapt Electric Messiah as a digital experience, it became apparent that it had to be visually dynamic – not just a concert recording. Rob's vision to create a full-length music video necessitated a different approach to production planning, which resembles more of a film shoot. One of the benefits of producing a project this way is that we can record multiple takes to get the best possible quality.  

Our production schedule needed to be separated into rehearsals, audio recording, and video recording. We're working closely with a cinematographer and audio engineer throughout the planning process (whereas for a concert shoot, it's very much a day-of operation).  

And coordinating outdoor filming is brand new for Soundstreams too. We need to consider factors like ideal daylight hours, travel time in between locations, and nearby rest stops to warm up (we're filming in December after all!).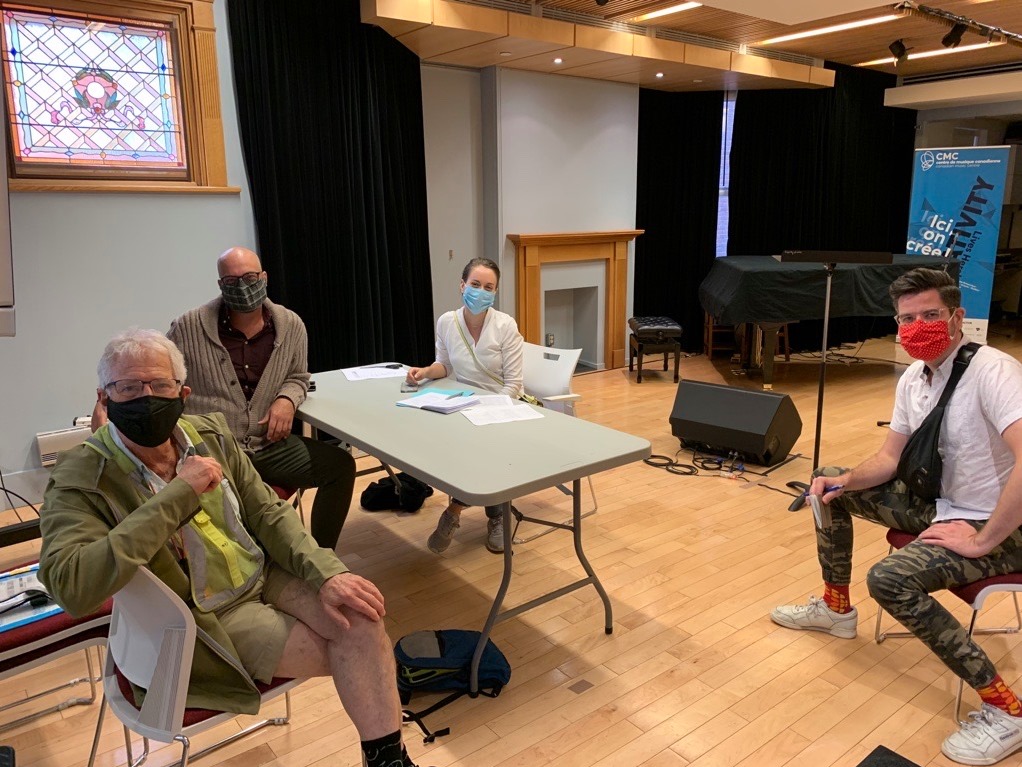 There have to be a ton of considerations to pull off something like this, not least of which is the safety of all involved during Covid. What are the factors that have to be considered? 
Making sure that everyone feels safe during production is my top priority. In the summer, we developed a Covid Safety Plan in line with government policy and best practices in the sector. In addition to daily health screenings, we're limiting the number of people in studio, physical distancing, limiting the sharing of equipment, and using plexi barriers when appropriate. In practice, that sometimes means getting creative with rehearsal calls to reduce the number of people required at one time. I think what's most important is to be clear and transparent, and being available to artists and staff that have questions or concerns.
The end result sounds like it will be special, which can only come as a result of intense collaboration that reflects both musical and visual considerations.  
Electric Messiah premieres December 17, 2020, with tickets available in late November, first to Insider members then the general public.