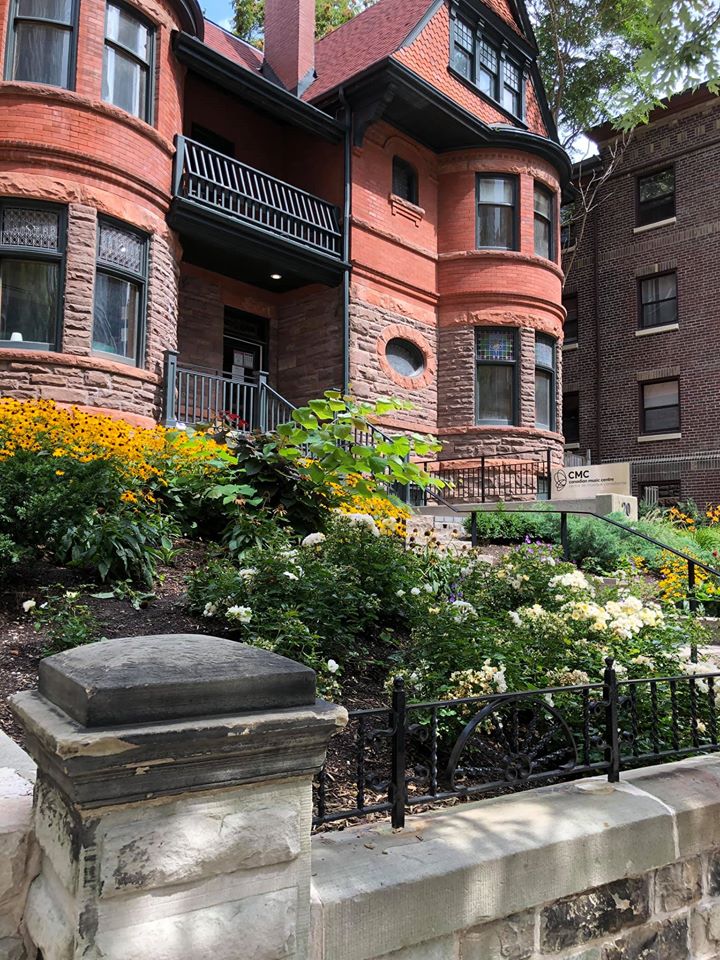 Soundstreams now has a new home, and it couldn't be a more perfect fit – we are excited to announce we are now the proud tenants of the third floor of the Canadian Music Centre (CMC) in downtown Toronto.
Even with the overcast of a pandemic, we believe in moving forward – in this case, physically moving! It is an honour and a privilege to be in this historical building at the centre of Canadian new music, and can't wait for the partnership opportunities that will come out of this.
"In 1959, my late Father, the composer John Weinzweig along with 7 other visionary composers and arts leaders, founded the CMC. I have vivid memories of my Father bounding up the steep steps of 20 St. Joseph Street to enter what to John, was a second home. With Soundstreams' move to the CMC, I feel I too, have come home …"  – Daniel Weinzweig, President, Soundstreams Board of Directors

"After I left the National Arts Centre Orchestra to pursue a career as an oboe soloist, I wanted and needed to commission new Canadian repertoire and lots of it! The CMC became my second home – a huge collection of Canadian scores and recordings just waiting to be discovered  – and a place where composers at all ages and stages were continuously coming and going, After founding Soundstreams, those resources and opportunities for contact became even more important to me. In relocating to the top floor of the CMC, it feels like Soundstreams and I are returning to our roots at the very heartbeat of Canadian music!" – Lawrence Cherney, Artistic Director

"The Canadian Music Centre was the site of my first job, where I was a summer worker in the score production department. As a kid, I borrowed box sets of Centrediscs LPs from my local library. It seems only fitting to return to the place that shaped so much of my artistic and professional life. I can't wait to introduce our audiences to our new home." – Menon Dwarka, Executive Director
Moving to the Canadian Music Centre will further help us build a living and lasting impact by promoting Canadian music, and create opportunities for Canadian artists. You can also help us continue to build this legacy, by donating today!