by Menon Dwarka, Executive Director and Zoe Lin, Manager of Advancement & Patron Experience
SlowPitchSound (Cheldon Paterson) was interviewed by Soundstreams' Executive Director Menon Dwarka at Soundstreams' office. Soundstreams' patrons are familiar with SlowPitchSound's work in Electric Messiah.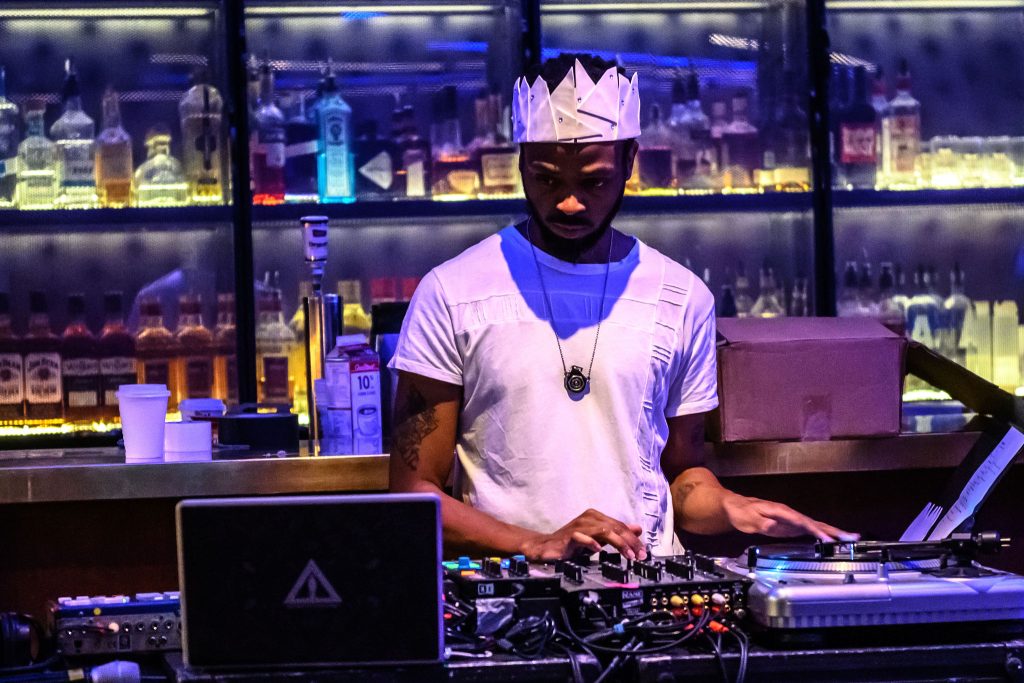 SlowPitchSound (Cheldon Paterson) is an experimental artist with over 20 years of experience in live composition and multi-disciplinary performance. With a passion for depth and detail in his work, he is heavily inspired by environmental awareness and dystopian sci-fi. His music is like the universe – indefinable, and forever expanding. A master turntablist, seasoned educator, and visionary artist, SlowPitchSound's wide versatility have launched him fervidly into the worlds of both classical and contemporary music. In 2018 he was commissioned by Soundstreams (Toronto, Canada) to compose an original score, which he performed with JUNO award-winning ensemble The Gryphon Trio. His hypnotizing performances have been featured at world-renowned electronic festivals such as Mutek (Montreal, Canada), Clandestino (Göteborg, Sweden), Le Guess Who? (Utrecht, Netherlands) as well as major theatres, museums, and other unique spaces.
SlowPitchSound's passion for the development of unique and innovative ideas has allowed him to perform around the globe, supporting such groundbreaking artists as Kid Koala, Steve Reich, Tim Hecker, A Guy Called Gerald, and Shabazz Palaces. Collaborating with contemporary dancer Lybido, they transport entire venues through multiple dimensions with their mesmerizing performances. Although deeply rooted around the turntable, SlowPitchSound is much more than a DJ. He has risen from his chrysalis as something more, a genre-less sonic trailblazer with towering technical proficiency.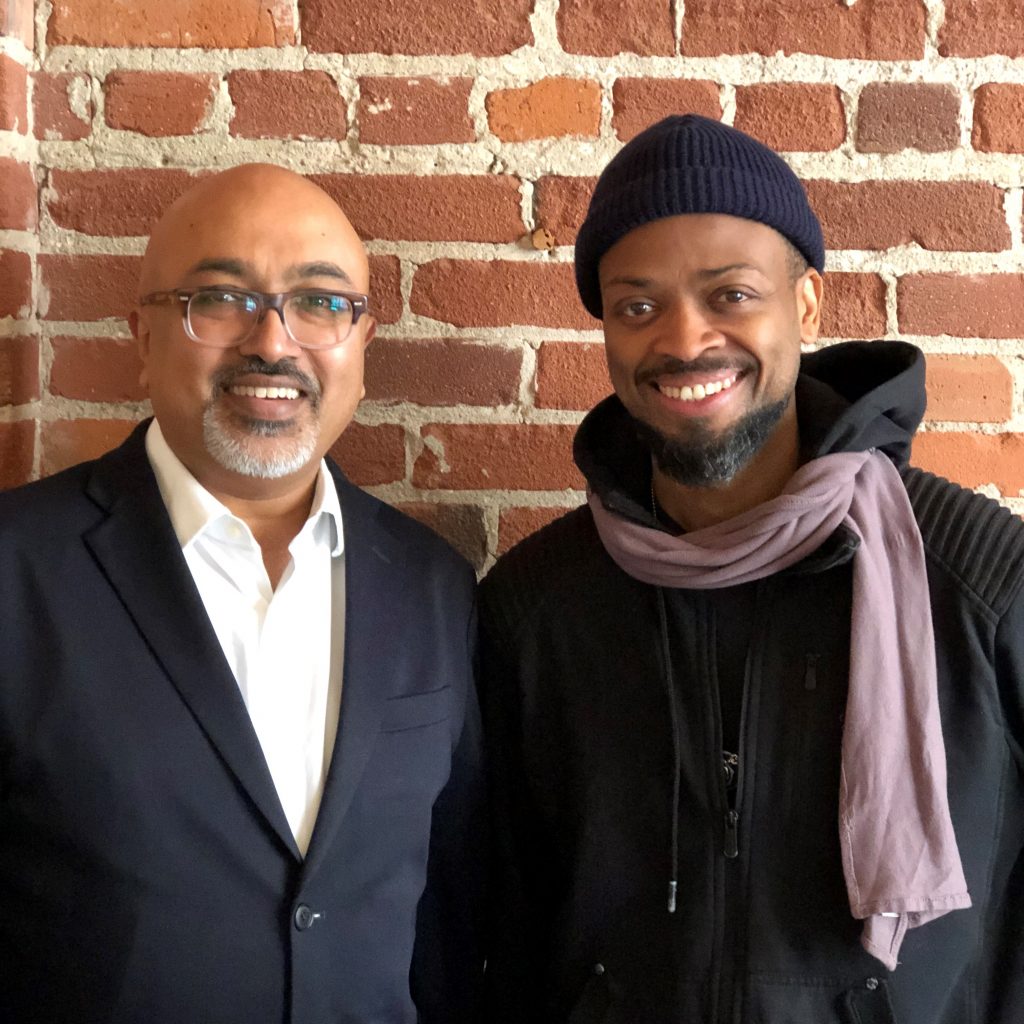 Interviewer – Menon Dwarka; Interviewee – SlowPitchSound (Cheldon Paterson)
Are you from Toronto?
I was born in Grenada….
Oh wow, my mother was born in Grenada.
…but I grew up in Toronto. My parents emigrated here in the late 70s. My dad worked as an engineer for VIA Rail and my mother was a nurse.
What vintage are we talking?
Late 70s
And what part of town did you grow up in?
Eglinton and Oakwood
Do you feel Canadian?
I'm not even exactly sure what that's supposed to feel like. I grew up here but spent a lot of time in Grenada when I was younger, so it's a good mix of both. Besides being occasionally stereotyped I feel like most everyone here, just trying to survive. I embrace the climate around me and show respect to everyone I meet but Canada is definitely complicated.
I've always felt like Toronto is one of the few places on the planet where one could be fluid with their Identity. Even in New York, it's not like you say you're not a New Yorker without catching some heat. Do you ever feel pressured…
I know where you're going with this, and yes. There was a time where I was trying to fit into something that other people wanted. But after a while, I got tired of people saying "That won't work or this is how it should be." Eventually, I found my way to people who appreciated me for who I am.
Do you think there's a space that you really inhabit? A space that really gets you? That understands your humanity?
(Laughs) No
Is there a space that has the potential to get the work that you're doing?
Well, even the work I'm doing for Soundstreams is a start. Things have been opening up, but it's always a challenge. I'd have to say that one of the main blocks is the turntable itself. Usually, as soon as I start setting up and people see my turntable, blinders go up. It's because it is widely recognized as a device for clubs or parties or in my case, stereotypically being associated with hip hop music. People don't really see turntable artist's like me as often.
That must make things difficult for you when seeking support from funders?
It does. I do receive support from the TAC and OAC, but I have to be careful in my wording on the applications. Turntablism and freestyle dancing could be alien to some jury members. And adding theatrical elements is even more potentially confusing.
When did you start working with Lybido?
We connected doing a project at the Toronto Fringe Festival in 2008, and I used to see him at various B-Boy compositions across the city well before that. We would always just nod at each other at different events. I invited him to join me on stage to dance during my performances about 6 years ago and we've been developing great chemistry since. It definitely feels like we're kindred spirits. Our process is so fluid now, that we both collaborate in each other's art forms.
Can we talk about gear for a second? Are you an Ableton Live artist?
I'm actually a Logic user, and before that, I used a program called Acid Pro. But I really don't think too much about gear. Anyone that goes to my shows knows that I always cover up the manufacturers' names with tape. It's because I'm trying to promote that it's not about the tools but how you use them, I just want to focus on the music. I make the software work for me, but it's definitely a tool in the service of my imagination. I see myself as a visionary, give me a rock, leaf or broken toy and I'll make something great. I just like creating whether it's making music, films visuals, flyers, etc.
Are there people who you look to as mentors in the scene, people that you admire?
Paul D. Miller (DJ Spooky) is someone that comes to mind. I really admire his hustle. Kid Koala, too, I love how he promotes his vision, how he uses the turntable to take his audience on a journey.
Is Toronto a centre of Turntablism?
There's a scene here for sure. It's not as big as the late 90's/the early 2000s but there is. It's even tinier when it comes to experimental turntablism.
How did you become interested in experimental music?
I've always been curious about the nature of things, how things worked and very into science fiction. My parents, as new immigrants, worked long hours, so I had a lot of time alone. I kept myself busy by making my own toys, drawing and really relying on my own creativity. When I started DJing the turntables became my new tools for expressing myself and telling stories. As time past I wanted to go deeper, creating my own music rather than playing records from other artists. The turntable along with production software became my canvas and with that, I just see sounds as paint. I try to steer clear of genres and labels as hard as it may be and really just try to ride the sound waves wherever they would like to go.
Do you feel supported by Toronto's experimental arts community?
I do, and not just by that scene. I've worked in opera, indie, classical, jazz, and I've always felt supported by individual artists as well as organizations, partly because I don't think they see me as one particular thing, and for me, that makes me feel very welcome. I remember that one of the latest updates I made to my website was adding "I am not a DJ" in my bio, I want people to know that I am different and I think for a lot of other artists, they don't feel the anxiety that some gatekeepers may feel about my work. I remember a very popular music blog referred to my work as Thug Beats…
Is that even a genre?
Not that I'm aware of (Laughs). But I'm hopeful that as people learn more about me, those kinds of categorizations and stereotypes will disappear.
When I think of your work with Soundstreams, I would imagine that it would fit just as well with audiences at Luminato and Caribana. I'm so looking forward to your work on our Electric Messiah show in December. It's been a huge pleasure getting to know you a little better!
Likewise!