By Felix Mills, Community Engagement Manager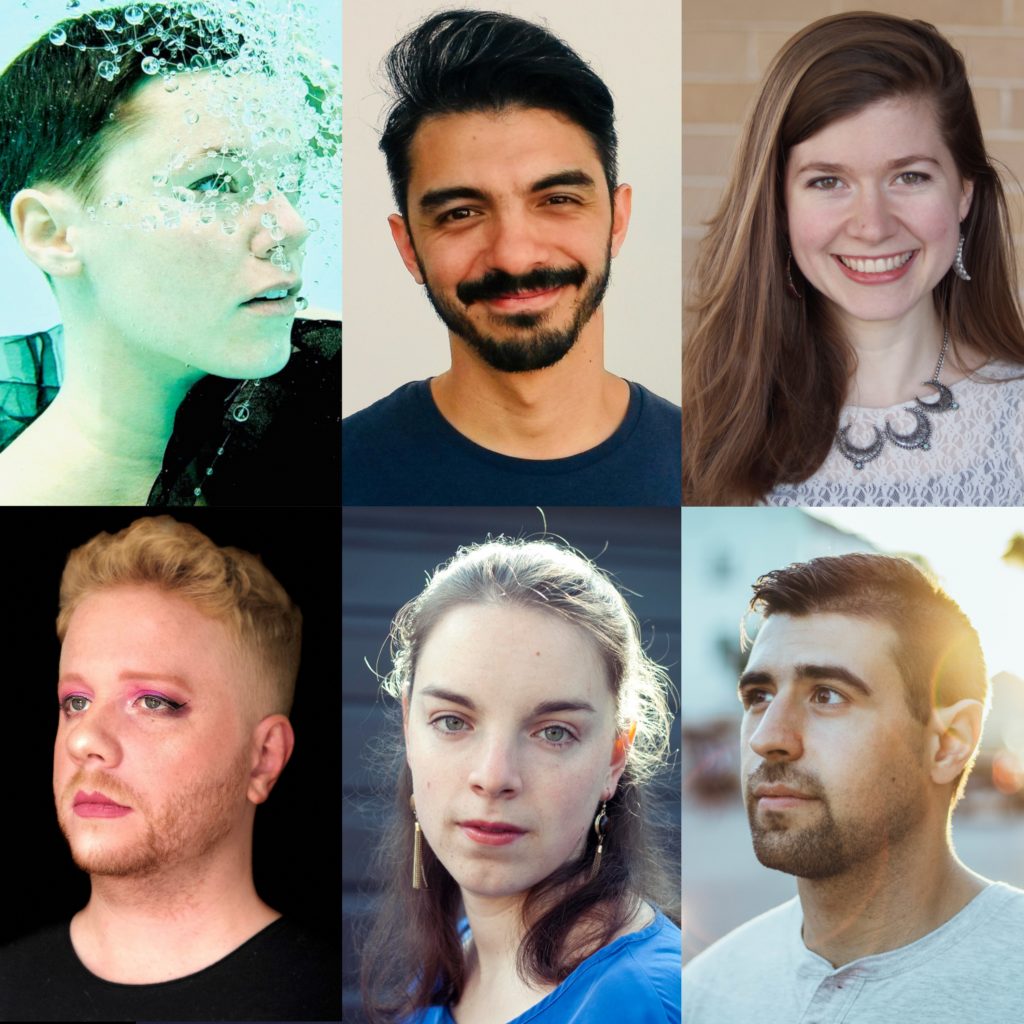 The results are in!
RBC Bridges, Soundstreams' workshop for early-career composers, is an annual workshop that brings together celebrated composer mentors, a professional resident ensemble, and six carefully selected emerging composers to develop and premiere new work in a professional context.
We're thrilled to have the incredible Sarah Kirkland Snider as this year's visiting mentor composer.
Read below to learn more about the six exciting young composers chosen for the workshop:
THE PARTICIPANTS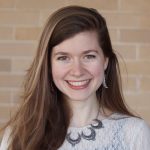 Akshaya Avril Tucker
Akshaya Avril Tucker is a composer, cellist and Odissi dancer, who draws inspiration from the music and dance traditions of South Asia. Her recent commissions and projects include works for violinist Johnny Gandelsman (Brooklyn Rider), Hindustani vocalist Saili Oak, cellist Robert Howard, flutist Marianne Gedigian, percussionist Payton MacDonald, Duo Cortona, Englewinds, invoke string quartet, Density512, and the Refugee Orchestra Project. Akshaya holds an M.M. in Composition from the University of Texas at Austin and a B.A. in Music from Brown University. In 2017, she received a Rainwater Innovation Grant from the University of Texas, and in 2015, she received a Brown University Distinguished Senior Thesis Award. From 2018-2019, she received an honourable mention from National Sawdust's Hildegard Competition, and a Morton Gould Young Composer Award from ASCAP. From 2017-2018, she was a Composer Fellow at the Gabriela Lena Frank Creative Academy of Music. Originally from Western Massachusetts, she currently resides in Los Angeles.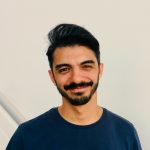 Francisco del Pino
Argentine composer and guitarist Francisco del Pino's music draws influence from both classical and vernacular traditions and is usually based on extensive contrapuntal techniques. His works have been presented in a variety of music series and festivals across the Americas, Asia and Europe. In 2016 his music was selected for performance at the ISCM World Music Days in South Korea as Argentine representative. His piece "Jardín de lágrimas", awarded by a world-class jury chaired by Kaija Saariaho, became a compulsory piece for the 11th edition of the Sibelius Violin Competition (Finland, 2015). He studied composition with Fernando Maglia and Gerardo Gandini. As a performer, Francisco has a rich background in playing with bands and ensembles ranging in an array of styles, from contemporary classical music to prog-oriented rock and South American folk. Also active as an educator, he teaches at the National University of Arts in Buenos Aires, Argentina.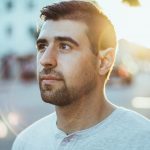 Tyler Eschendal
Tyler Eschendal (b. 1993) is a composer and percussionist originally from the suburbs of Detroit and now resides in Los Angeles. A fascination with adapting sample-based procedures found in electronic music to acoustic and live instruments heavily influences his music. An obsession with deconstructing source materials and exploring disconnections in the classical canon fuels much of his work. His compositions have been showcased at the Percussive Arts Society International Convention (PASIC), American Composers Orchestra (ACO), Contemporary Commissions Project, Young Composers Meeting, New Music Gathering, The Ear Classical, Giovani Vecchi Concert Series, Nief-Norf Summer Festival, Norfolk Chamber Music Festival and has worked with such ensembles as Sō Percussion, ymusic, Shattered Glass, Grand Rapids Symphony Orchestra, Los Angeles Percussion Quartet, and Orkest De Ereprijs. Tyler holds a B.M. in music composition from the College-Conservatory of Music at the University of Cincinnati studying with Michael Fiday, and a M.M. in composition from the University of Southern California studying with Ted Hearne, Sean Friar and Don Crockett. He is an active percussionist and recording engineer in Los Angeles, and a lecturer in music technology at Chapman University.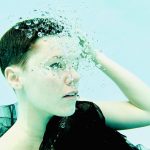 Jenny Beck
Jenny Beck is a composer who is interested in listening and breathing, listening and breathing… She writes music for instruments, voices, electronics, and found objects that invite listeners into alternative modes of listening awareness, and consciousness. Working in an intensely distilled musical language, the goal of which is to forge significance for each sound, her music reflects her interests in nature, meditation, ambience, and ambiguity. Jenny has worked with a wide range of chamber ensembles and orchestras including Alarm Will Sound, Latitude 49, Metropolis Ensemble, Eighth Blackbird, Argus Quartet, the St. Louise Symphony Orchestra, Ensemble Mise En, the New Jersey Symphony Orchestra, Bearthoven, and Sō Percussion. She also writes songs for herself to sing and perform with the Princeton Laptop Orchestra (PLOrk). Jenny is currently pursuing a Ph.D. in music composition at Princeton University.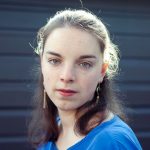 Rebecca Gray
Rebecca Gray is a soprano, composer and improviser, who recently completed her masters in opera at the University of Toronto. She performed numerous classical and contemporary roles with the University of Toronto Opera and has performed with Esprit Orchestra, Tapestry Opera, and OperaQ. She is a member of the FAWN chamber collective, dedicated to the creation of new Canadian opera works. Last June, she premiered the lead role in Pomegranate, a new lesbian opera by Kye Marshall and Amanda Hale. As a composer, Rebecca is interested in creating alternative performance spaces by writing music that interacts with text and visual art in order to address contemporary narratives. Her music has been performed by Ottawa's 13 strings, the Capital Chamber Choir and Ensemble Paramirabo.  She won second prize in Toronto SongSlam 2019 in which she performed her own work. She has presented interdisciplinary works at Nuit Rose, a queer arts festival in Toronto, the Montreal Contemporary Music Lab, and the Toronto Creative Music Lab. She was a 2018 fellow at the Atlantic Music Festival's Future Music Lab and attended the Westben composer-performer residency in 2019. Her first opera was workshopped last summer at the Montreal Contemporary Music Lab.  In 2020 she will participate in the PIVOT mentorship program, culminating in a premiere by Pro Coro in Edmonton.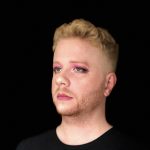 Steven Webb
Originally from South Africa, Steven Webb (b.1989) is a Toronto-based composer, with his work being filtered through the personal lens of his own battle with mental illness. His current compositional work is concerned with examining the human experience, with the disorientation, confusion, and dread that arises from living in a world dealing with a climate crisis, growing conflict, and marginalization towards minority groups, and the increasing isolation of the individual in spite of our hyper-connectivity. His compositions and arrangements have been performed by The Winnipeg Symphony Orchestra, The Toronto Symphony Orchestra, Thin Edge Music Collective, The University of Guelph Symphonic Choir, The Hamilton Children's Choir, Exultate Chamber Singers, Prairie Voices, among many others. As a film composer, Steven's credits include: 'Chopin's Heart' for The National Screen Institute, 'Period Piece', winner of the Best Canadian Short Film at the Toronto After Dark Film Festival, and 'Scheduled Violence' for MTS On Demand.  As a producer and audio engineer, Steven has worked with bands including The Lytics, Vikings, and Moses Mayes, and has done audio work for Harper Collins, Strata Studios, and Astron 6 Video International. He currently works as a full-time composer, audio engineer, and collaborative pianist. Steven is a member of the Society of Composers, Authors, and Music Publishers, (SOCAN), as well as the Screen Composers Guild of Canada, and is an Associate Composer at the Canadian Music Centre.
RBC Bridges – Soundstreams' Workshop for Early Career Composers