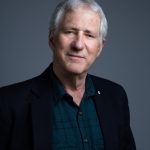 Rituals connect us to our past. They awaken collective memories— how we got to today—but they are also harbingers, illuminating a galaxy of future possibility.
Ritual is at the root of three programs exploring universal themes: Two Odysseys reimagines ancient Indigenous legends sung in Indigenous languages; Claude Vivier's Musik für das Ende takes us on a ritual journey through life and death to an ecstatic state of rebirth; and Electric Messiah is an intercultural spiritual exploration of love, betrayal, and redemption.
Many cultures mark occasions celebratory and sombre with brass. Trumpet fanfares, both newly minted and traditional, open our season with Top Brass. Similarly, period instruments like the harpsichord and the hurdy-gurdy evoke memories of a distant sound world, receiving a distinctly refreshing update in Improvised Components. Retro technologies awaken nostalgia, lovingly probed in The Lost Karaoke Tapes by Nicole Lizée, who found some old video cassettes in a dumpster. And who doesn't have a secret memory? Dutch singer Claron McFadden reveals some of them in Secrets.
2019/20 will be a season to remember. Please join us!
– Lawrence Cherney, Artistic Director, Soundstreams
Our 2019/20 Season:
Why Subscribe?
The best seats at the best prices
Advance access to your tickets
Free ticket exchanges
Personalized ticketing service
Subscriber notes with detailed concert information
Bring a friend, and get 20% off their ticket
The more you see, the more you save!
Any 3 shows – save 15% off single ticket prices
Any 5 shows – save 20% off single ticket prices
Join us for the full season – save 25% off single ticket prices
Subscribing is easy. Follow these steps to book today.
Review our 2018/2019 concert season and choose what you want to see.
Choose the number of shows you want to see, and click on the button below.
Pick your concerts, seating level and dates – we have several multi-show runs in 19/20!
Place your order online or give us a call at 416-504-1282 – we're here to help!
Buy 3 Shows
Buy 5 Shows
Buy the Full Season