by Tim Crouch, Director of Marketing and Patron Experience
We at Soundstreams love the occasional good brew. As does our audience! That's why we're 'hoppy' to announce a partnership with Hamilton Ontario's Collective Arts Brewing for the 2019/20 concert season.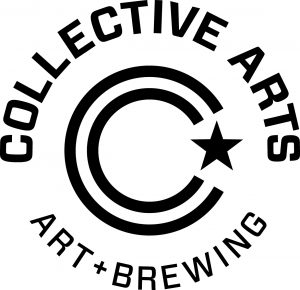 Collective Arts Brewing is a grassroots craft brewery that aims to fuse the creativity of craft beer with the inspired talents of emerging artists and musicians. They feature limited-edition works of art on their beer cans and labels, and they work to make sure the liquid on the inside is as diverse and creative as the artists they profile.
To us, that sounds like a perfect fit with Soundstreams.
With beer names like Audio/Visual, Prophets & Nomads, and Radio the Mothership, we can't wait to start taste-testing.
We'll be rolling out Collective Arts products at select concerts this year. To check out our full season, click here (and for the full C.A. beer selection, here).