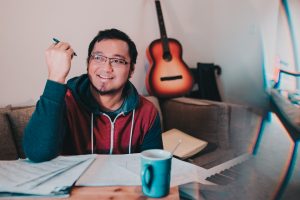 Juro Kim Feliz is a pianist and composer, hailing from the Philippines and currently based in Toronto, Canada. A recipient of the Goethe South East Asian Young Composer Award (1st place, 2009), his music has been performed in music festivals and workshops in the Philippines, Indonesia, Malaysia, Taiwan, Israel, Greece, Switzerland, Italy, the United Kingdom, Canada and the United States.
Juro will be a featured artist at Soundstreams' upcoming Encounters in Exile on June 3rd, discussing his work which examines music through the lens of migration. To get ready for the Encounters event, we sat down to get to know a little bit more about his work and his inspirations.

Soundstreams: When did you first start writing music?
Juro Kim Feliz: I started formal classical piano training during 7th grade, but it wasn't until encountering Debussy and [Béla] Bartók when I wondered about inventing my own stuff. Before the era of internet connectivity, hearing The Rite of Spring (Stravinsky) and learning atonal/modern-sounding music became a unique fascination more than the usual Bach and Haydn that I had to trudge along. I would find solace in composing during breaks while my high school classmates would then give me weird looks!
SS: Can you describe your composition process?
JKF: Nowadays, I start any work by drawing mind maps! I need to map out a universe of ideas and thoughts first to explore how spatial relations and the resulting sound worlds will be meaningful to me. After I fill out a whole page (or two), the whole picture comes in full view and that's only when I start notating. Engraving the music takes the longest time, especially if scores need to be complex, graphical and spatially laid out.
SS: Why do you compose?
JKF: Speaking out one's voice invigorates me more than merely going with the flow. Composing within a community that has little exposure to classical/contemporary music once gave me that position from back home. Nowadays, simply being able to create as an artist validates my humanity when I couldn't otherwise in daily life. The process is tedious, but the fulfillment in producing something energizes me to recognize who I am and move forward.
SS: With international perspectives to compare to, what's it like being a composer here in Toronto?
JKF: It's tough! On the bright side, you experience the cosmopolitanism of multicultural Toronto that felt very familiar elsewhere and also strange at the same time. But even with rampant diversity, being a composer of colour who gained limited access to prior opportunities meant that I had to play a game of "catching up" when I first got here. Not everyone welcomed me with open arms, and the de-professionalization among new immigrants can be subtle but still real within my immediate community. On another note, the freedom I see among colleagues is infectious. I was able to empower myself more, be ambitious with artistic pursuits, and stretch myself in ways I once never imagined.
SS: What are your biggest sources of inspiration?
JKF: Ironically, I don't find inspiration from music. I find them more through other means: in visual art (Yves Tanguay and the absence of perspective still haunts me), in natural landscapes (a residency spent in the mountains of rural Wyoming is quite unforgettable), in places where I imagine living as a local (Yogyakarta, Indonesia still strikes me with its relaxed vibe), in hearing people's stories of struggle first-hand (heard from engaging with radio work and in Nomadic Sound Worlds).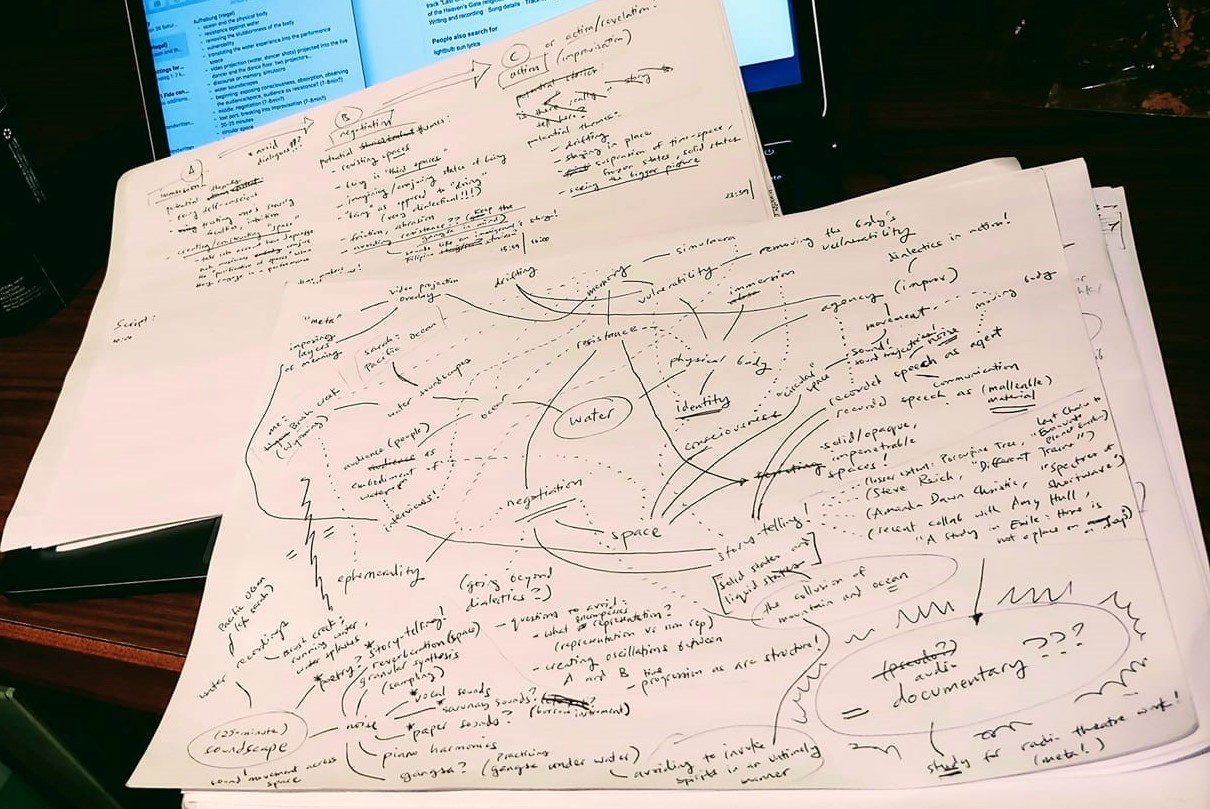 SS: Do you have a favourite composition? Why?
JKF: It used to be Béla Bartók's opera Bluebeard Castle! Back in the Philippines, we studied it in an analysis class and I never thought I would hear it performed live at all. But now that I actually did (COC did a production some years ago), my interest shifted to José Maceda's Pagsamba (for 240+ voices and traditional instruments) and Iannis Xenakis' Persepolis because of the same longing of hearing them live! But specifically with Pagsamba, it is a very underrated work that resonates within me as much as it embodies a ritualistic celebration of community and tradition in Southeast Asia.
SS: What's the most important thing you've learned as a composer?
JKF: Being open to different ways of making sound is a very important lesson for me. It is in the same spirit where anyone should learn to be open-minded with the various realities and lived experiences of diverse peoples.
SS: If you weren't a composer, what other activities or interests would you pursue?
JKF: Computer programming! I spent some time in high school learning Visual Basic. Being a radio producer isn't surprising either, after having that stint in community radio in Montreal. My younger self would also pursue triathlon training as an alternate reality!
SS: Is there anything else you'd like to share?
JKF: Nomadic Sound Worlds' third feature (out of 4) will be out on early June! People can find out more about that by attending the Encounters event!
The magic of music composition brings up endless questions!  We invite you to bring your own to the open Q&A portion of Encounters in Exile, June 3rd at Gladstone Hotel –  a free event!  Juro's music and thoughts will be a complementary perspective to a presentation of music by 20th century Austrian, Jewish, Marxist composer Hanns Eisler. Register and learn more here.
Composer photo: Prince Requino