All six of Soundstreams' 2017 Emerging Composer Workshop participants are exciting rising stars in contemporary music.
From this talented cohort, Soundstreams, in collaboration with Frank Delling and Elisabeth Bihl, chooses one composer each year who has shown exciting recent developments in her/his artistry and career. This year's composer is Toronto's August Murphy-King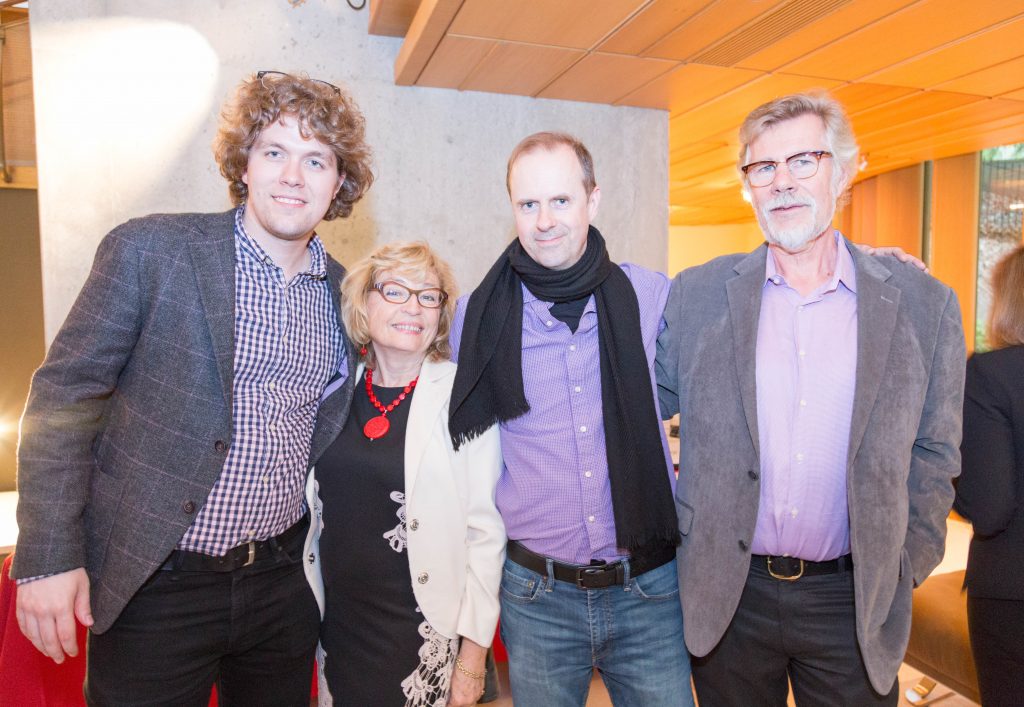 August is working through a DMA at the University of Toronto under the tutelage of Norbert Palej. He is also active in the city's burgeoning indie new music scene co-founding the Caution Tape Sound Collective in 2015, with fellow 2017 workshop participant Bekah Simms. The group, which has attracted a dedicated following, has an affinity for using unusual instrument combinations, technology, and theatrical elements in their work.
Learn more about Caution Tape Here.
August is currently composer-in-residence with the U of T Wind Ensemble, won second place in the 2016 Land's End Ensemble Composition Competition, and participated in other selective workshops like the Arraymusic Young Composers Workshop. He is the son of librettist and playwright Colleen Murphy, and filmmaker Allan King.
While August is deeply invested in the practice of contemporary classical composition, he also draws major influences from elsewhere. He spoke highly of 2017 Canadian mentor Chris Paul Harman's "meticulous attention to detail, constant questioning and re-questioning of material", yet also admits to never having loved classical music in his formative years. While his iPod is filled with other genres, he has no desire to create pop music, instead he is attracted to the process and results when these influences collide.
"My compositions focus on harnessing the raw energy and apparent simplicity of popular music – particularly hip-hop, as well as electronic dance music – with the complexities and intricacies afforded to the world of 'classical' composers."
Listen to Chronesthesia, his work for accordion, cello and piano, which demonstrates these influences.
While churning out some very interesting music, August is a political junkie, – contributing colourful and informed opinions of the day's news. He's also a bit of a mixologist, with an ever-widening menu of delicious cocktails appearing on his Instagram feed.
August Murphy King is one to watch, and we look forward to seeing how he contributes to contemporary music. Keep coming back as we continue profiling several of his projects during the course of our season. Learn more about August by visiting his website, and check out the five other exciting ECW talents from our 2017 class.
Seven Questions with Soundstreams:
Dogs or Cats? Dogs by a country mile.
When I'm not composing … I'm cooking or making a cocktail.
Best song of the 90s: Kick In Tha Door by Notorious B.I.G.…

Worst song of the 90s: …too many to name.
Favourite Cocktail: This week, it's The Scofflaw.
Childhood Nickname: Motor Mouth.
Everyone reading this should listen to: the new album by Joey BadA$$, ALL-AMERIKKKAN  BADA$$