We are thrilled to announce our participating composers for our fifth annual Emerging Composer Workshop. This year's six participants are from across Canada and the USA, including New York, Halifax and Toronto.
Each year the ECW hosts a different international visiting mentor and local mentor, as well as a professional resident ensemble. This year participants will learn from Berlin-based composer Unsuk Chin and Canadian Chris Paul Harman. The ten-day intensive program includes a vibrant array of rehearsals, seminars, collaborative discussions, performances, and a variety of networking and professional development activities.
The 2017 ECW will take place from May 19 to May 28, with a public showcase of the emerging composers' new pieces May 26, at the Temerty Theatre at the Royal Conservatory of Music. Soundstreams' Emerging Composer Workshop Showcase is presented in honour of Jim Doherty, and his timeless dedication to investing in young talent.
Read on to learn more about this year's participants, and their diverse musical backgrounds.
Amy Brandon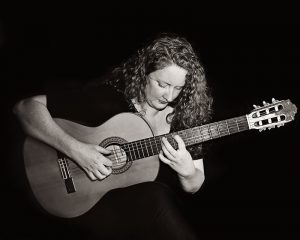 Holding degrees in jazz guitar performance and composition, Amy Brandon is currently completing an interdisciplinary PhD in music cognition at Dalhousie University in Halifax, Nova Scotia. She has performed internationally (Canada, USA, Australia, New Zealand, UK) and at several festivals including the Ottawa International Jazz Festival, the Guitar Now Festival, Halifax Jazz Festival Spring Series, the International Society for Improvised Music and the 2016 Open Waters Experimental Music Festival. Her recent album Scavenger was nominated for Music Nova Scotia's Classical Recording of the Year 2016 and the East Coast Music Association's nominated her for Classical Composition of the Year 2017 for her piece Artificial Light. She has been a resident at the Banff Centre and the Atlantic Centre for the Arts, and a composer participant in Interplay with the Vancouver Chamber Choir. In addition to performance and composition, she writes and presents academic work concerning improvisation and guitar expertise. She has presented her work at conferences in Australia, USA, Switzerland, Hungary and the UK, as well as in Just Jazz Guitar magazine.
August Murphy-King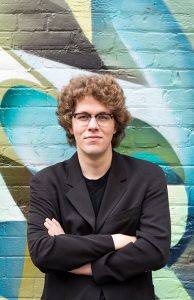 Described as 'sublimely articulate,' the music of Toronto-based composer August Murphy-King blends the expressive energy of popular music with the technical and structural complexities of more traditional concert music. His work has been performed by the Thin Edge New Music Collective, the Madawaska String Quartet, the TorQ Percussion Ensemble, Trio 7090, and the Land's End Ensemble. He is a member of the Toy Piano Composers, as well as the co-founder and co-artistic director of the Caution Tape Sound Collective – both Toronto-based composer collectives dedicated to commissioning and performing new Canadian compositions.
August holds a bachelor's of music from the Schulich School of Music at McGill University, as well as a master's of music from the University of Toronto, completed under the guidance of Gary Kulesha. He is currently completing doctoral studies with Norbert Palej.
Bekah Simms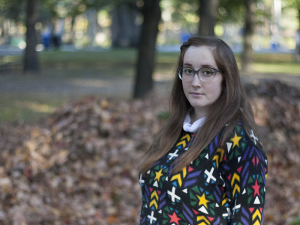 Bekah Simms is a Toronto-based composer originally from St. John's, Newfoundland.  With work described as "deliciously disorienting" and possessing "a tremendous ear for foreground, background, blending and instrumental colour" (Nick Storring), Bekah's music consists of a highly varied output using a wide variety of media. Propelled by a simultaneous fascination and terror of the universe, Bekah's works often grapple with both physical and psychological curiosities. Among her compositional interests is the interaction of acoustic instruments and the human voice, be it through singing, sounding, or somewhere in between.
Her music has been performed from coast to coast in Canada, a dozen American states, and in Italy. She is the recipient of over twenty composition awards, prizes, and call-for-scores selections, including the 2017 Toronto Emerging Composer Award from the Canadian Music Centre. She was chosen as one of six representatives to the International Society for Contemporary Music's Canadian Section to World Music Days 2016 in addition to being featured in the Canadian Broadcast Corporation's 2016 edition of 30 Hot Classical Musicians Under 30. She is currently pursuing a DMA in Composition with Gary Kulesha at the University of Toronto, as well as studying privately with electroacoustic composer Martin Bédard. Former teachers include Andrew Staniland, Norbert Palej, Christos Hatzis, and Clark Ross.
Chatori Shimizu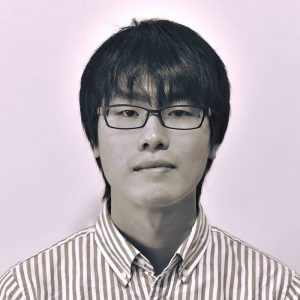 Chatori Shimizu (b. 1990, Osaka) is a New York City based composer, shō performer, and sound artist, who constructs his works for a wide range of mediums concerning sound and space. A recipient of the Arima Prize in 2014 and the First Prize Winner of the 2016 Malta International Composition Competition, his works have been performed and exhibited throughout Japan, the United States, and Europe. United Music & Media Publishers publish his scores. Shimizu holds a MFA in Sound Arts from Columbia University, New York, and a BA (summa cum laude) in Computer Music from Kunitachi College of Music, Tokyo.
Finola Merivale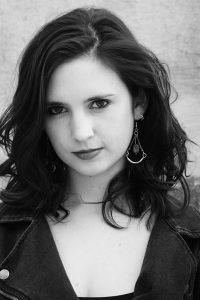 Finola Merivale is an Irish composer and pianist currently living in Philadelphia. She is a George Elizabeth Crumb Doctoral Fellow at the University of Pennsylvania, where she is pursuing a PhD in Composition. She holds an MMus Composition from the University of Leeds, and a First Class Honours B.A. in Drama & Theatre Studies and Music from U.C.C.
Her compositions have been performed internationally and featured at festivals such as the Bang on a Can Summer Music Festival, the Huddersfield Contemporary Music Festival and the Young Composers Meeting in Apeldoorn. Her music has been performed by PRISM Saxophone Quartet, Bearthoven, Fidelio Trio and orkest de ereprijs, amongst others. Recent commissions include new works for the Wild Rumpus Ensemble and the Chesapeake Youth Symphony Orchestra.
In 2015, Finola was the winner of the West Cork Chamber Music Festival Composition Competition, and the Wild Rumpus Commissioning Project. Projects in 2017 include new works for Iarla O' Lionaird, Tali Morgulis and Exceptet.
Saad Haddad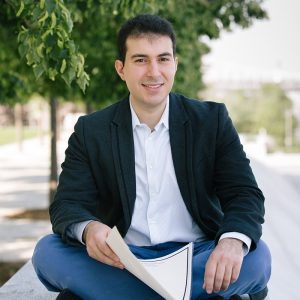 Saad Haddad is a composer of orchestral, chamber, vocal, and electroacoustic music who achieves a "remarkable fusion of idioms" (The New York Times), most notably in his work exploring the disparate qualities inherent in Western art music and Middle Eastern musical tradition. His music delves into that relationship by transferring the performance techniques of traditional Arabic instruments to Western symphonic instruments, while extending their capabilities through the advancement of technology. His current season features the premiere of a new work for the Albany Symphony, the premiere of the orchestral version of Takht by the Sioux City Symphony, the premiere of Dohree by the Debussy Trio, the west coast premiere performances of Takht by the Kaleidoscope Chamber Orchestra, as well as subscription performances of Manarah by the Princeton Symphony and Columbus Symphony, among others. During the season, Haddad will be in residence at the Millay Colony for the Arts, the Ucross Foundation, the Bogliasco Foundation, the Studios of Key West, and the Luzerne Music Center. Recent distinctions include the Charles Ives Fellowship from the American Academy of Arts and Letters, the S&R Foundation Washington Award Grand Prize, and multiple awards from ASCAP, BMI, and the Vancouver Chamber Choir.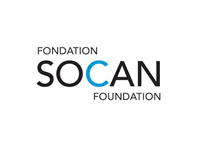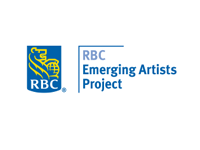 The Soundstreams Emerging Composer Workshop is made possible with generous support from The Koerner Foundation, RBC Emerging Artists Project, The Catherine & Maxwell Meighen Foundation, The Hal Jackman Foundation, SOCAN Foundation, The Lloyd-Carr Harris Foundation.
Special thanks to the Royal Conservatory of Music.
Soundstreams' Emerging Composer Workshop Showcase is presented in honour of Jim Doherty, and his timeless dedication to investing in young talent.