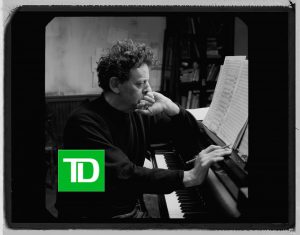 Philip Glass, born in Baltimore Maryland in 1937, is an American composer and, despite not liking the term, he is considered the father of minimalism. Glass discovered his love of music very early on while working in his father's radio store and listening to the classical records customers did not purchase.
He studied at the University of Chicago, the Juilliard School and eventually in Aspen, Colorado with Darius Milhaud. Shortly after, he moved to Europe, and studied with legendary pedagogue Nadia Boulanger and worked closely with the sitar virtuoso and composer Ravi Shankar.
In the past 25 years, Glass has composed more than twenty operas, large and small; ten symphonies; and concertos for violin, piano, timpani, and full orchestral works. He also wrote soundtracks for several films ranging from Academy Award-winning motion pictures such as The Hours starring Meryl Streep, Julianne Moore, and Nicole Kidman, Martin Scorsese's Kundun, and experimental film Koyaanisqatsi directed by Godfrey Reggio.
Working in film has brought Glass many accolades including:
Golden Globe for Best Original Score for The Truman Show.
Golden Globe nominations for the scores of Kundun and The Hours.
BAFTA Awards, Anthony Asquith Award for Film Music, The Hours.
Academy Award nominations for Kundun, The Hours, and Notes on a Scandal.
In addition, Glass' associations, personal and professional, with leading rock, pop and world music artists date back to the 1960s, including the beginning of his collaborative relationship with artist Robert Wilson. He has collaborated with Paul Simon, Linda Ronstadt, Yo-Yo Ma, and Doris Lessing, among many others.
In a New York Times interview when asked about the work that he did in the past versus the work that he does now, Glass said: "…work I did is the work I know, and the work I do is the work I don't know. That's why I can't tell you, I don't know what I'm doing. And it's the not knowing that makes it interesting."
Share with us what makes Philip Glass's work interesting for you.
Don't miss our upcoming performance of Philip Glass' work in Music in Fifths