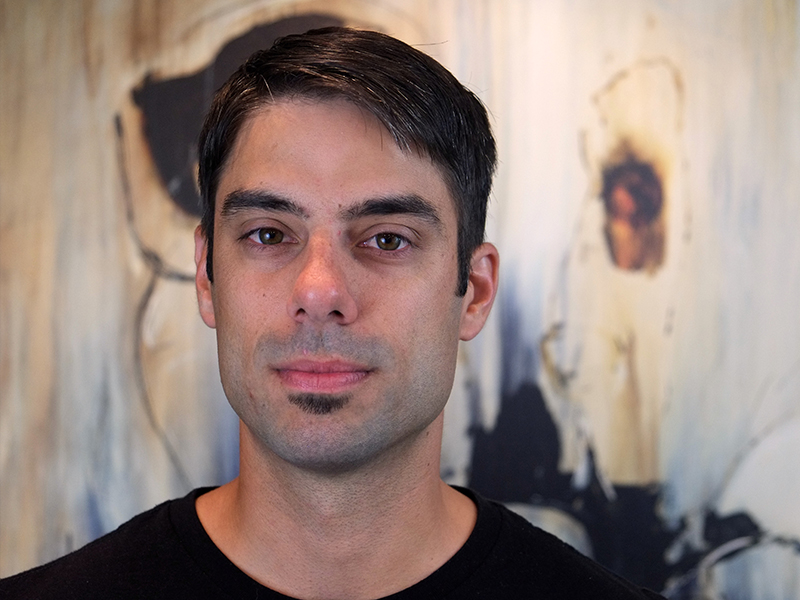 Colin Labadie is one of the six composers selected to be a part of this year's Emerging Composer Workshop, taking place April 2-14, and featuring guest mentors Steve Reich and Peter Hatch. Soundstreams had a chance to catch up with Colin before his arrival in Toronto for the workshop to ask him a few questions about composing and his relationship to music.
Soundstreams: How and when did you first realize you wanted to become a composer?
Colin Labadie: When I was 15, I went to my first real rock concert. I think it was Korn (don't judge me — their first couple albums weren't bad, especially for an angst-y teenager). It was such an incredible experience. I remember leaving that concert with the feeling that I wanted to make music for a living.
SS: Why do you compose?
CL: For a lot of reasons. Partly because music has moved and inspired me in so many ways. To me, the potential to create that experience for someone else is really exciting. I'm not sure if I ever do, but that's the hope.
I also feel that writing music balances me out. I feel like I'm sometimes overly analytical, looking for concrete answers to complex questions. But there are so few concrete answers in art. That uncertainty, ironically, keeps me grounded.
And finally there's just the high that I get from hearing my music played live.
SS: What is your process for starting a new composition?
CL: Well there's the initial honeymoon phase where I just dream of what kind of sounds/ideas I want to explore. I like to listen to as much music as I can for whatever instrumentation I'm writing for just to get that sound world in my ears. I sketch a lot, often with words. Then I move into the more painful part of making actual decisions and committing to specific notes. That's the less fun part for me.
SS: What was your most inspiring musical moment?
CL: There have been a lot over the years, it's hard to pick just one. The most inspiring musical moment I've had in the last month or so was digging up a recording of Susanna and the Magical Orchestra doing their rendition of Joy Division's "Love Will Tear Us Apart" — probably my favourite version of that song. Her voice is really stunning, and they musically capture the tone of the lyrics in a really incredible way. Listening to it was tremendously reinvigorating.
SS: What do you look forward to the most about coming to Toronto for the Emerging Composer Workshop?
CL: Well Steve Reich is one of my compositional heroes, so getting the chance to meet and work with him is right up there. But I'm also excited to get to know the other participants and their music, learn about their creative process, etc. I've done a few composer workshops, and have met some truly amazing people that I still keep in touch with. I also just love Toronto—I'm looking forward to being in the city and catching up with some old friends.
SS: In a parallel life, if you weren't a composer/musician, what else might you be?
CL: Probably an accountant. I really like working with numbers. I actually get excited about doing my bookkeeping. It's kind of sad.
LIGHTNING ROUND
Favourite City: Jasper, Alberta
Worst Airport: Probably Edmonton, only because I've had to shuttle out there in -40 weather more times than I'd like to remember.
Guilty pleasure song: I have a guitar student who wanted to learn Justin Bieber's "Love Yourself". It's been in my head for weeks. It won't leave. Help.
Best concert hall: Maureen Forrester Recital Hall at Wilfred Laurier University (referred to lovingly as "the mofo") — great acoustics and great memories.
Favourite restaurant: Three way tie — Bhima's and Hog Tails in Waterloo, and Mitzi's Cafe in Toronto.
---
Don't miss Colin's work at the Emerging Composer Workshop Showcase on April 13. You can also visit his website to learn more and to hear some of his compositions.