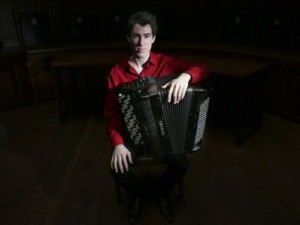 Squeezebox, stomach Steinway, accordion: this modest instrument from the folk fringes is preparing for its time in the spotlight.
Just as the cello and organ have recently been jazzed up and introduced to music lovers beyond their traditional realm, the accordion is gaining new acclaim.
Squeezebox, an evening of contemporary music presented by Soundstreams on Feb. 10 at St. Trinity-St. Paul's Centre, investigates the folk, vaudeville, traditional and classical music of the instrument. The musicians involved call it "a stereotype-smashing concert."
Read more via The Toronto Star.