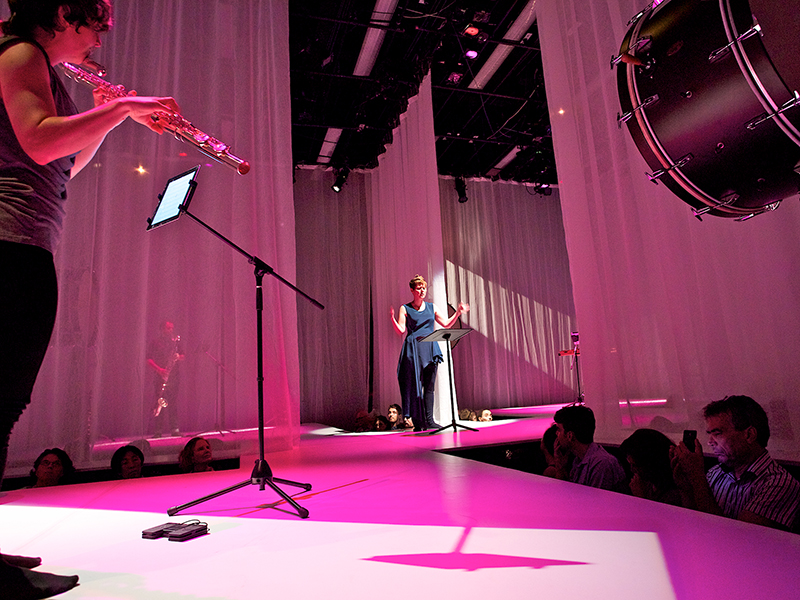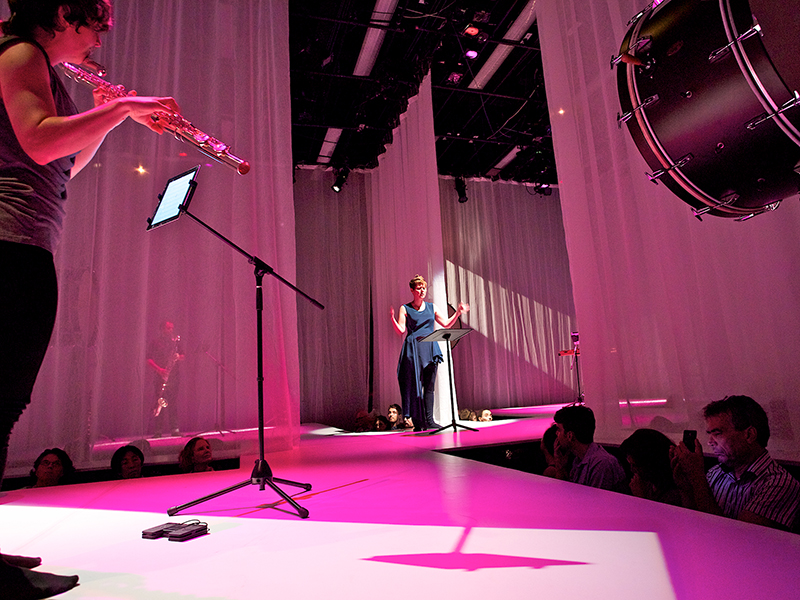 Thanks to you, our adventurous music-loving family, it's been a great year, so we wanted to share some highlights and recognize YOU for helping make these milestones possible.
If you have not yet made your donation to Soundstreams, there is still time to donate before the end of the tax year! If you have $75, $150, or even $200 to spare, now is the time. Your tax receipt will be issued immediately when you donate through Canada Helps.
TOP 10 SOUNDSTREAMS MOMENTS OF 2015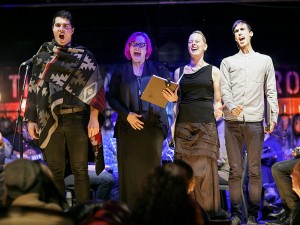 1. Ear Candy: Electric Messiah at the Drake Hotel, sung in four languages, and called "the most innovative production this year" by Musical Toronto.
2. Four world premieres: by Paul Frehner, Andrew Staniland, Aaron Gervais, and Analia Llugdar.
3. Student film scores: 50 George A. Brown Public School students composed silent film scores using SoundMakers samples.
4. Innovative opera: the North American premiere of Philippe Boesmans's Julie, and our sold-out Canadian premiere of David Lang's The Whisper Opera.
5. Gállábártnit workshop: The Journey returns, full production coming soon!
6. Our volunteers: 60 volunteers offered their time and skills to Soundstreams this year, like the Gordons.
7. SoundWave: 200+ young music lovers accessed our concerts for just $22, through our new SoundWave program.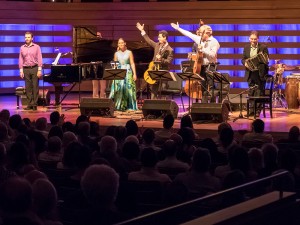 8. Emerging Composer Workshop: six composers were mentored by Kaija Saariaho and Jean-Baptiste Barrière.
9. Free Salon 21 performances: 11 Salons took place at The Gardiner Museum, and Toronto Public Library branches across the city.
10. A joyous celebration of Latin music: Encuentros at Koerner Hall, part of the RCM's 21C Music Festival.
If you were moved by these moments in 2015, and believe in what Soundstreams does, please make a donation today. Contributions can be made via Canada Helps or by calling Lindsay Marshall at 416-504-1282 ext 108.
Thank you for your continued support of Soundstreams, and we look forward to more wonderful moments in 2016!