George Frideric Handel wrote Messiah toward the end of his life and it has become his lasting legacy.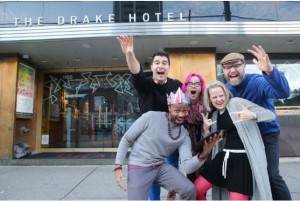 First performed in Dublin on April 13, 1742, followed by its London premiere nearly a year later, it became known as one of the most frequently performed choral works in Western music.
Dipping into the St. James Bible and the Book of Common Prayer, Handel told the story of the birth and death of Christ. Written for the Easter season, it has been traditionally sung at Christmas with its emphasis on the Nativity scene and the rousing "Hallelujah Chorus."
Toronto has a cornucopia of Messiahs every holiday season. Some are reverential of the original composition, but others have found ways to juice up the piece by staging it as an opera, running it through an electronic rewrite, leading amateurs in a singalong, expanding its instrumental reach and making it child-friendly.