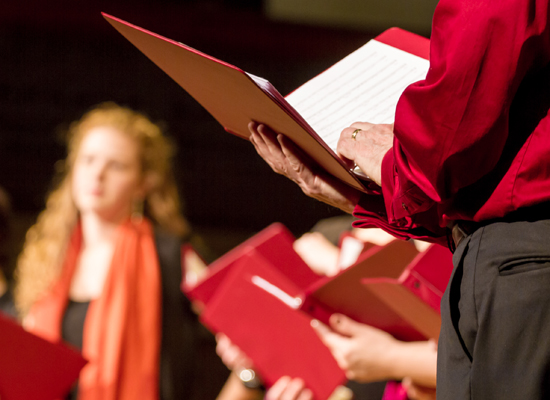 Soundstreams presents Vespers, November 25, 2014
Soundstreams would not exist without the support of our donors, and dedicated patrons. We are thankful to our many friends, volunteers, and supporters, who attend our concerts and Salon 21 series, discuss new and contemporary music with us, and whose time and donations support Soundstreams artists and events.
Grace Westcott, of Westcott Law, joined our Board of Directors last year, and has been a committed supporter and donor ever since, with her husband Peter Grant. We chatted with Grace about what it means to serve on the board of Soundstreams, and why she chooses to support, and donate to, our organization.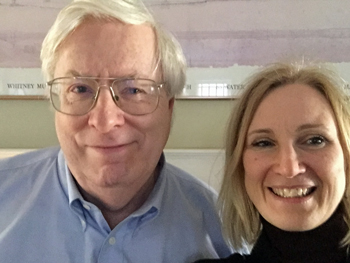 Soundstreams: What was your first introduction to Soundstreams?
Grace Westcott: My first introduction to Soundstreams was through an alumni event thrown by the National Youth Orchestra of Canada, and I met Lawrence Cherney. I started attending Soundstreams concerts and was totally impressed.
SS: Why did you decide to get involved as a board member?
GW: I soon started doing pro bono legal work for Soundstreams. Lawrence happened to live close to my law office, and would occasionally drop in while walking his dog, Micah. After Lawrence and Bernie took me for a few coffees to talk Soundstreams, they encouraged me to join the board, which I did!
SS: What is the Soundstreams Creator's Fund, and what makes it an important initiative for you and your husband to support?
GW: The Creator's Fund was established this past summer as a way of recognizing the extraordinary artistic achievements of Soundstreams. It's easy to donate yearly to a season, but what we really wanted to do was bring the continuous artistic development that is necessary to the forefront of people's minds. The Fund will support key areas such as commissioning, artist engagement, and workshops. Peter and I believe that it is vital to support the creation of new music in Canada. Creativity needs our support and repays it by giving vibrancy to our culture. New and fresh is intriguing to hear.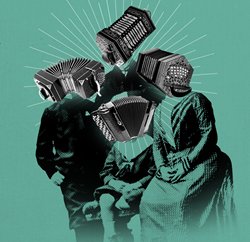 SS: What role has music played in your life?
GW: During high school, I played in the Toronto Youth Orchestra, and started my university career in performance at the Eastman School of Music. My husband, a pianist, studied arranging there as well. It has always been a big part of our lives.
SS: What is your favourite Soundstreams concert you have been to? What is one you are most looking forward to?
GW: That's a hard one, because it's the diversity and freshness of Soundstreams concerts that I really love. But I must say that last year's Vespers concert was so ethereal that I have been listening to Monteverdi ever since. This season, I'm most looking forward to Squeezebox in February – something unlikely, and sure to surprise!
---
Help keep the music playing at Soundstreams – become a donor today! Learn more about the benefits of being a Soundstreams donor.