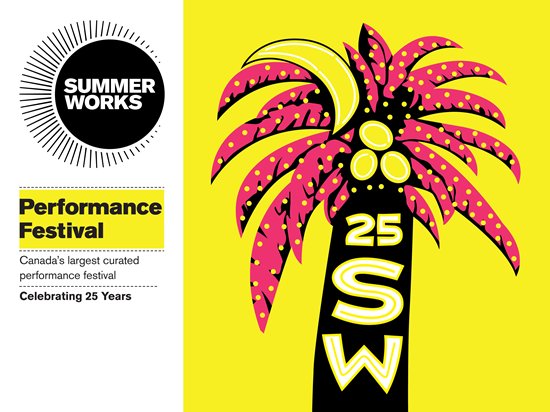 Since this is my first Soundstreams blog post I thought I would quickly introduce myself. My name is Katerina (Kat) and I am interning at Soundstreams this summer. I am a composer, improviser, and singer (among other things), born and raised in the GTA. During the year I study music at school and next month I am off to UBC to start my Masters in Music Composition.
Kicking off on August 6th, the SummerWorks Performance Festival is celebrating its 25th anniversary. For those of you who don't know, SummerWorks is Canada's largest curated performance festival of theatre, music, dance, and live art, and is held in downtown Toronto. In honour of this, the festival has 11 days of some Canada's most innovative, challenging, and original performances. It is going to be a festival you won't want to miss!
To help you choose which shows to see, I have thoroughly examined the offerings with a Soundstreams eye and have assembled a list of my top seven picks – picks that every contemporary and/or experimental music junkie (like myself) will enjoy!
1. That Syncing Feeling (Theatre)
That Syncing Feeling is a brand new immersive exploration of our cell phone obsession, written by Hannah Jane Walker and Chris Thorpe, and directed by Simon Bloom. In using cell phones, it breaks down the barriers of intimacy, and questions whether being connected and actually connecting with another human being are synonymous.
I am eager to experience this one-of-a-kind piece, and especially to see how it will affect everyone's relationship with man's (and woman's) modern-day best friend: their cell phone.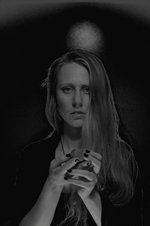 To Cast a Stone is a unique collaboration between dark electro musician Animalia, and stage director Ruth Madoc-Jones, that aims to bridge the gap between spectator and participant, anonymity and community.
"Don a mask and enter the world of Animalia, where North, East, South, and West each represent a different state of mind, where song and movement combine to manifest the earthly elements. Pick up a stone, channel your doubts and fears into it, and cast it away."
As a big fan of fantasy-inspired, interdisciplinary, and immersive pieces, this is one show I wouldn't want to skip!
In On Being Prepared, Toronto-based creator/performer Susie Burpee explores the implication of applying the experimental music concept of the "prepared instrument" onto her own instrument – the dancing body.  
Confused? – Intrigued? – Excited? Come experience On Being Prepared and see exactly how Susie Burpee transfers this concept from one world of art to another – into the world of dance. PLUS: The piece is accompanied by a recorded excerpt of Herl by Toronto composer Martin Arnold – a prepared piano piece for the remarkable Eve Egoyan.
What else can I say? This is going to be incredible.
Note: This is a double bill with Psychic Choreography.
The work of American painter Mark Rothko has served as a source of inspiration for numerous creative artists of all genres, from composer Morton Feldman's Rothko Chapel, to choreographer Amanda Acorn's multiform(s).
In multiform(s), Acorn draws inspiration from the works of Rothko to explore the possibilities of the body as abstract form.
"Six dancers, washed in pink light, move through relentless repetitions of simple loops that build complex, hypnotic cycles of movement to reveal the body as both mechanism and magician."
Dancers are joined by Toronto-based composer/improviser Germaine Liu, who will create a live sonic space to transport both performer and viewer.
Hypnotic choreography + Inspired by visual artist Mark Rothko + Live musical improvisation. Talk about a triple threat! Count me in.
5. Mexe: Capoeira X Wearable Technology (Live Art)
Mexe is an experimental contemporary dance performance inspired by the Afro-Brazilian dance and martial art known as capoeira. This performance will trace capoeira from its African roots to its oppression in colonial Brazil via the transatlantic slave trade to the global, multi-ethnic phenomenon it is today.
Audience members will surround a 360-degree stage at Shaw Park and experience a 3D soundscape unique to each performance. Via headphones, audience members are immersed in spontaneously generated soundscapes to guide them through the narrative. Sounds are triggered through movement via sensors worn by performers.
I've included Mexe in my list because this live art performance is a complete experience – an interactive and immersive narrative.
6. Listening Songs : Listening Choir (Live Art)
Rooted in traditions such as the soundwalk, a practice strongly associated with Canadian composer R. Murray Schafer, Listening Choir takes participants on a series of group walks through the neighbourhood surrounding the Theatre Centre. Using homemade recording devices, participants subtly alter their sonic environment and perform simple choreographies of listening together.
"Listening Choir invites making listening itself the thing that is listened to."
This project, part of an ongoing series called Listening Songs, seeks to unify collective and individual ways of hearing, and asks that we shift our focus towards what is unknowable in relation to each other. Having participated in numerous soundwalks, the communal emphasis of this piece is what intrigues me the most.
7. HYPER (Special Presentation)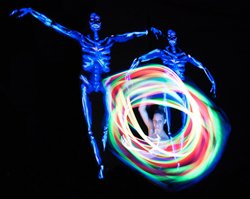 In an intersection of performance, visual and digital arts, performer and creator Freya Björg Olafson explores the limits of perception in HYPER_.
"Olafson constructs a female body that first entices, as we expect it to, with its natural sensuality, and then dematerializes before the eyes, prompting the viewer to question what is real and what is artificial."
HYPER_ employs a deliberate combination of UV light, body paint, and 3D glasses to trick your senses as the live body shifts from 2D to 3D representations, moving from the screen to the stage, fusing virtual and cyber dancers with live performance.
The world of live visual media and technology is not a world I am particularly familiar with; however, I have seen more and more composers (and musicians) incorporate aspects of visual media into their works and have found it extremely effective. This is the kind of piece I have truly never seen anything like – all the more reason to go!
ALSO: For those who are interested in the integration of technology and visual media into live performance, Freya Björg Olafson will lead a Media & Performance Workshop on Tuesday, August 11th at 10am.
Don't miss Toronto's most original, exciting and stimulating summer festival – hurry and get your tickets today! SummerWorks 25 kicks of this Thursday, August 6th and shows are selling fast.
See you there!