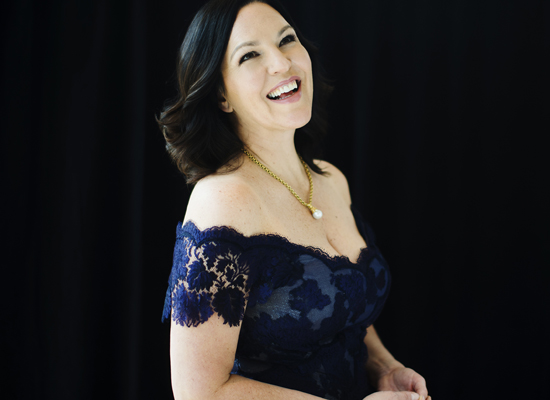 For our season opening concert, opera soprano Adrianne Pieczonka makes her return to Soundstreams. In 1988, Adrianne made her Soundstreams debut, performing George Crumb's Ancient Voices of Children, and she revisits this experimental and highly virtuosic work at this concert in homage to her Soundstreams beginnings.
Internationally acclaimed for her interpretations of Wagner, Strauss, Verdi and Puccini, Canadian soprano Adrianne Pieczonka has brought to life such powerful women as Senta, Chrysothemis, Sieglinde, the Marschallin, the Kaiserin, Tosca, Elisabetta, and Amelia on leading opera and concert stages in Europe, North America, and Asia.
In honour of her return to the Soundstreams stage, and to celebrate the departure from her usual opera repertoire, we chatted with Adrianne over email. Join us for Adrianne Pieczonka: Beyond the Aria on September 29 at Koerner Hall – tickets on sale now!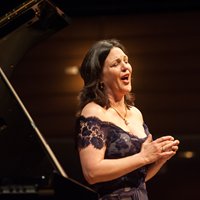 Soundstreams: You're an accomplished opera singer and pianist. Which skill did you develop first?
Adrianne Pieczonka: I wouldn't say I am an accomplished pianist. I am an adequate pianist, but I do love playing and accompanying not only myself, but other singers for fun. I started piano lessons when I was about 6 or 7 years old, and studied privately for about 7-8 years. I started private voice lessons when I was fourteen.
SS:  Who are you favourite contemporary composers?
AP: Unfortunately I don't often get asked to perform contemporary music, so I am not up to date enough with the world's leading composers. I do however love Wolfgang Rihm. I was very impressed with George Benjamin's Written on Skin, which I saw in performance last year in Toronto. I like Philip Glass, and I also admire Esa-Pekka Salonen, who composes as well as conducts.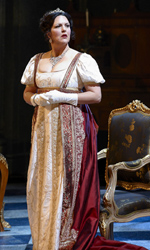 SS: You made your debut with Soundstreams in 1988, performing George Crumb's Ancient Voices of Children, which you will reprise in our concert. This is a remarkable piece, with some challenging passages for the soprano. How do you prepare for this performance?
AP: It's been a long time since I performed this piece! I was still a student at U of T. My voice has developed, and become much more rich and dramatic. The piece demands lots of flexibility and I will have to train for these acrobatic passages, just like a gymnast would train for a complicated tumbling routine. But, after singing opera after opera, I find it a welcome challenge to mix things up!
SS:  What are some of the differences you find performing contemporary music versus performing in operas?
AP: Operas usually have very heavy orchestrations. You have an entire orchestra in the pit and they can make a lot of noise! Doing smaller chamber pieces allows you to use more varied vocal colours – the pianissimo can be that much softer than on a huge opera stage. Also in contemporary music you aren't often told off for something like "Wagner or Mozart traditions." You are free to experiment, to be creative and unique.
SS: This performance features the talents of three female artists: yourself, Krisztina, and Analia. As the mother of a daughter, do you think it's important for her to see strong women on stage?
AP: Absolutely! I think it's important for young girls to see women composers, conductors, and of course performers, in every aspect.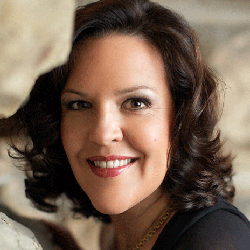 SS: You've been living in Toronto for 10 years now. What are the differences between living in Europe versus living in Canada?
AP: I find I often breathe a sigh of relief returning to Toronto after being away for many weeks in Europe. It's a very diverse city, a very tolerant and progressive city. Some parts of Europe are much more traditional and conservative. Toronto has changed dramatically since I was a student here, 30 years ago. It's culturally "got its groove on" big time, and I am proud to call this city my home.
SS: You're a self-professed book-lover, according to your Twitter profile. What was the last book you read and couldn't put down?
AP: I recently read Miriam Toews's All My Puny Sorrows. I laughed and I wept so often.  She is a brilliant novelist. I was disappointed this book didn't win last year's Giller Prize.
LIGHTNING ROUND
Favourite city: New York City
Worst airport: Newark Liberty International Airport in Newark, NJ
Guilty pleasure song: Queen's Bohemian Rhapsody
Best concert hall: It's a toss-up between Koerner Hall and The Wiener Musikverein in Vienna, Austria
Favourite restaurant: ONE Restaurant in Yorkville
---
Join us September 29 at Koerner Hall, for Adrianne Pieczonka: Beyond the Aria, where the opera singer will explore contemporary repetoire from George Crumb to The Beatles. Buy now!