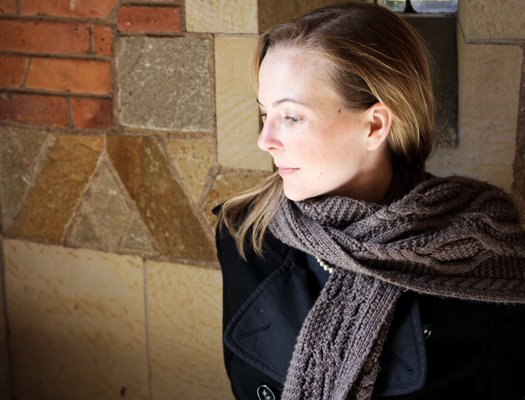 Tawnie Olson will be one of six composers chosen for this year's Emerging Composer Workshop, taking place May 14 to 24, and featuring guest mentors Kaija Saariaho and Jean-Baptiste Barrière.
Described as "especially glorious… ethereal" by The Whole Note, and "a highlight of the concert" by The Boston Musical Intelligencer, the music of Canadian composer Tawnie Olson has been performed by a wide range of ensembles and individual musicians. She has won awards from the SOCAN Foundation and the Guelph Chamber Choir/Musica Viva, and is a two-time semifinalist in the Sorel Foundation competition. We chatted with Tawnie over email about how and why she composes, and what she's looking forward to at the workshop.
Soundstreams: Why do you compose?
Tawnie Olson: Primarily because composing makes me happy, and not composing makes me miserable!  I also really love working with musicians; hearing one's music come alive at the hands of a gifted performer is one of the best, most exciting experiences a person can have. Sometimes (but not always) writing music also gives me space to express or explore deep emotions I'm not ready to talk about.

Spinning and Weaving (2014), by Tawnie Olson, performed by Duo Novus
SS: What is your process for starting a new composition?
TO: I am inspired to write by the musicians I'm composing for. I tend to write for friends, or people who become friends as we work together. Those relationships, as well as my admiration for my friends' musicality, get me into my chair and put the pencil in my hand. That means that part of the start of a new piece is talking to the people I'm composing for, immersing myself in their recordings, and (if possible) attending their concerts.
Finding the central idea of a piece is a bit harder to describe; it's different with every composition. That little germinal spark doesn't usually come while I'm sitting down trying to compose, but when I'm doing something else – listening to music, washing my hands, praying, riding the bus, etc. The spark is always a sound, though sometimes that sound is connected to a text, emotion, or other extra-musical idea I want to incorporate into the piece.

World premiere performance of Thorns (2013), for viol quartet and bass-baritone, by Tawnie Olson
SS: What do you look forward to the most about coming to Toronto for the Emerging Composer Workshop?
TO: Everything! I'm really excited to work with Leslie, Carla, and Stephen. I'm so, so thrilled I'll get to meet and work with Saariaho and Barrière. I'm really impressed by my fellow emerging composers; I'm looking forward to hearing the gorgeous music they're writing. I'm always happy to come home to Canada. And I have admired Soundstreams from afar for years; it's wonderful to be involved with anything connected to it.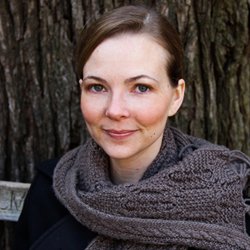 SS: Answer this with only one word: Music should make people [BLANK].
TO: Oh, no, no, no.  Music should do lots of different things to different people. I object to any assertion that all music needs to achieve the same thing for everyone all the time.
SS: In a parallel life, if you weren't a composer/musician, what else might you be?
TO: As a child I thought I'd grow up to be a novelist…
SS: Do you have a specific location where you enjoying composing?
TO: I like to spend the mornings in Bass Library at Yale. There are tiny individual study rooms where I can spread out my papers, hum, conduct, tap, take a sharp inhale just before a syncopated entrance… anything except sing loudly (they aren't quite soundproof)! The library allows patrons to bring in spill-proof mugs, so I can bring a travel mug filled with tea, and there is a café where I can eat a piece of fruit during my 11 am break. I work at home in the afternoons.
LIGHTNING ROUND
Favourite city: Montréal by a mile! (New York and London are tied for second)
Worst airport: All of the New York City airports! 
Guilty pleasure song: All the songs on Plumes's eponymous album make me happy, particularly Louise Campbell's bass clarinet intro to Figure It Out. No guilt, just pleasure.
Best concert hall: The Jack Singer in Calgary. Symphony Hall in Boston isn't bad, either.
Favourite restaurant: Caseus (in New Haven, CT)

Messy Love by Plumes
---
Visit Tawnie Olson's website to learn more about her and her work. You can see Tawnie's work performed at 21C After Hours #2 on May 22.