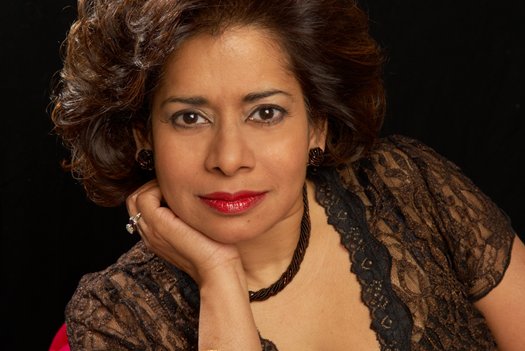 Born in Bombay, and Western-trained, Patricia Rozario has been hailed by Gramophone as "a voice of liquid gold." She has enjoyed a wide-ranging career in opera, concerts, recording, and broadcasting, and has inspired over 15 of the world's leading composers to write for her, most notably Arvo Pärt and Sir John Tavener. We caught up with Patricia over email before our concert, Song for Athene on April 16, to find out about her inspirations, relationship with Tavener, and the differences between performing in Western and Eastern styles.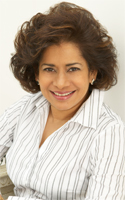 Soundstreams: When did you know you wanted to be a singer?
Patricia Rozario: I have always loved singing and from the age of six or seven, my mother taught us (my four brothers and I) solo songs and also pieces in two and three-part part harmony. My mother was a soprano and played the piano beautifully, and my father a tenor. We had a lot of music in the family. As I grew, my voice developed a special timbre, but I never thought in terms of being a singer because, coming from India, I never thought I would make the grade. My parents sent me to London to study singing at the Guildhall School of Music and Drama with the clear instruction that I should return home after the course and settle down and teach. It was only when I met my husband, UK/Canadian pianist Mark Troop, that I was able to see a way through to making a career.
SS: You've stated that you were drawn to Tavener because of how deeply spiritual his music was. What do you believe is the connection between music and spirituality or religion?
PR: Music is a universal language that touches the heart of the listener. Sometimes, even if you don't understand a particular style of music, it can still move you to experience great joy or sadness, raise the listener to the heights of ecstasy or the depths of sorrow. John Tavener's The Protecting Veil and Tears of the Angels are two examples of pieces that have a profound impact on the listener without the use of words.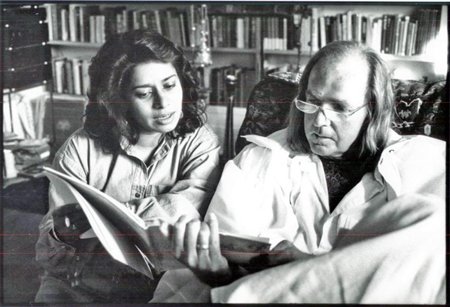 SS: Like many Tavener pieces, Six Seasons by Vanraj Bhatia was composed specifically for you. What can you tell us about this piece and its composition? Did you work with Bhatia to help his composition?
PR: I was introduced to the music of Vanraj Bhatia (an Indian composer who studied with Nadia Boulanger in Paris in the late 50's, early 60's and went back to India to compose) when I had to prepare a piece called Kinguri Valli (The Toy Seller) for soprano, violin, and piano for performances at London's Southbank Centre and also in Mumbai, India. The text was all in Hindi (the national language) which was a challenge as my Hindi was pretty rusty; and the music was extremely atonal and difficult. Vanraj Bhatia admitted gleefully that he had made it deliberately difficult because he felt professional musicians should be put to the test! The performance went very well and the audiences loved the piece. Next followed a commission for Bhatia to write a Song Cycle for soprano (myself) and piano (my husband, Mark Troop), [which became] Six Seasons. Vanraj Bhatia translated Sanskrit texts into English and wrote a delightful work that captures the unique moods and gentle rhythms of the Indian seasons with monsoon and harvest being the two extra seasons which clearly mark the Indian calendar. We did work with Bhatia when we were preparing to perform the work in London, UK and Mumbai, India, and that gave us a very clear understanding of how he wanted his music performed. 

Patricia Rozario performing Sir John Tavener's Song of the Angel (1995)
SS: What is your favourite part about performing a piece of music that was composed specifically for you?
PR: It is a very thrilling experience to receive a piece of music and realise that it has been written especially with your voice in mind. This is a very great honour but with it comes a great sense of responsibility to learn and perform the piece as the composer would like to hear it. It is very useful to be able to rehearse and discuss the music with the living composer and often do the first performance in their presence. I was very lucky to have John Tavener say I was his voice and  that he heard my voice in his mind when he composed! He wrote over 30 works for me. Arvo Pärt once told my husband, "One day I would like to write for this voice." Two years later, he contacted me to work on Como Anhela la Cierva for soprano and orchestra, which I then performed over 16 times all over Europe and in the UK.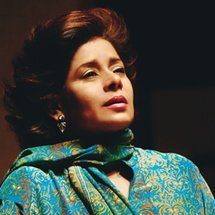 SS: You were originally trained as a classical Western singer, and only began training in a more Eastern style after meeting Tavener for the opera Mary of Egypt. What are the main differences between these two styles? Which style do you prefer?
PR: The opera Mary of Egypt was written for another soprano and Tavener auditioned me for the part at the insistence of the director Lucy Bailey, with whom I had done a Mozart opera at the Wexford Festival. I remember having to sight-sing various parts of Mary of Egypt, having never sung a note of Tavener's music before. The music was written very much in the Western style but the range was very demanding, rising very high and at time dropping to unbelievable depths. John wanted it sung with a very pure voice and no vibrato.
It was a couple of years later when he wrote Agraphon for soprano, strings and percussion, that I had to go and have singing lessons with an Indian classical singer. We worked together for about four months as I needed to absorb the Indian sound and use it in creating this new piece wherever John asked for Indian Taan or use of micro-tones. My style of singing has never changed and it is still a Western classical way of singing but I have learned how to bring the Indian sound into a piece, should a composer require it.
---
Tickets for Song for Athene start at only $20! Join us for a celebration of the life and music of the late Sir John Tavener, featuring personal remembrances by Patricia Rozario, and our Artistic Director, Lawrence Cherney.