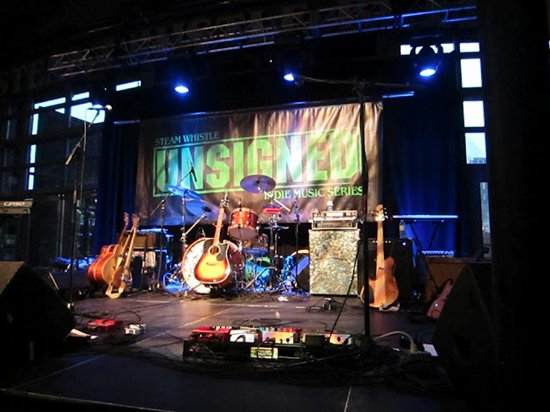 Soundstreams would not exist without the support of our generous coporate donors and partners. We are thankful to the organizations and foundations that support us, and donate to a variety of initiatives.
Since 2009, Steam Whistle Brewing has been an in-kind sponsor to Soundstreams, providing their premium pilsner for our special events, fundraisers and concerts. We chatted with Tim McLaughlin, Brand Manager, about why Steam Whistle believes in supporting arts organizations, and the impact that music and culture can have upon the city of Toronto.
Soundstreams: Why does Steam Whistle believe in supporting arts organizations?
Tim McLaughlin: Since our inception, Steam Whistle has supported the arts. We believe in arts-based sponsorship as our staff is comprised of many committed artists from various disciplines. We saw it as an area that was largely underserved by the beer industry. Most importantly, the arts community throws lots of great party parties!
Steam Whistle holds its own music events, such as festivals, and your Unsigned Indie Music Series. What do you think is the connection between your organization and music?
TM: Steam Whistle has always supported independent music through sponsorship, and after many years of seeing some of our favorite festivals/partners come and go, we thought it was time to work to build something we could own. That is why we launched Steam Whistle Unsigned, a showcase that highlights some of Canada's best emerging music talent. It is program that enables us to shine the spotlight on people doing unique and exciting things in music. We have since expanded the program into other markets in Ontario, British Columbia and Alberta.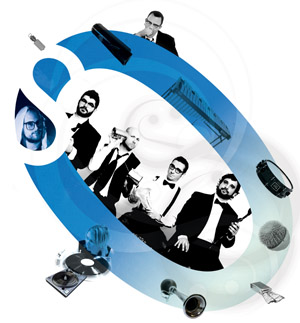 Both Soundstreams and Steam Whistle believe in supporting local and contemporary talent. Why is it important to support emerging talent?
TM: We are all about brewing beer and doing business in an authentic way. New and emerging music is a great example of another pursuit that is truly authentic in nature. Supporting music makes sense from that standpoint, but it is also an arena where you can see that the support you provide is appreciated and very much needed.
In a city like Toronto, what do you think a thriving musical culture can do?
TM: Music is something that brings people together, and it helps build a sense of community.
Best Soundstreams concert you've attended?
TM: So Percussion (right), because it was great to see all of the crazy things they used to make music.
If Steam Whistle could be an instrument, what would it be?
TM: Steam Whistle would probably be a guitar because of the diversity of situations in which it can be enjoyed. It is just as good relaxing by a fire as it is partying hard at a rock show.  
Help keep the music playing at Soundstreams – become a donor today! Learn more about donating to Soundstreams.

Top image credit: Steam Whistle Unsigned, Food Spun 2012
Bottom image credit: Steam Whistle