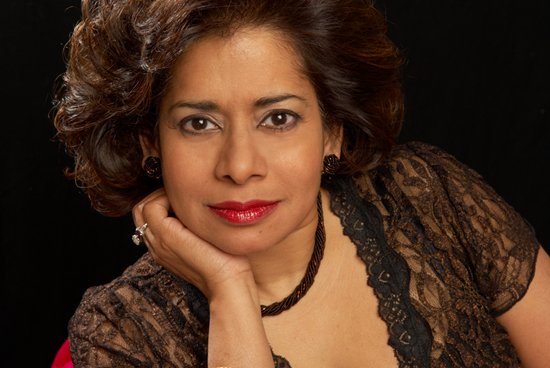 Our next choral concert in April will feature the works of the late Sir John Tavener, and we are delighted to announce that Patricia Rozario will be our featured performer in Song for Athene on April 16, 2015.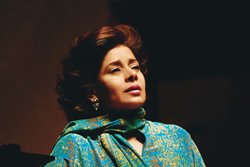 Rozario is extremely well-known and respected in the vocal and opera community. Her unique voice and artistry has inspired over 15 of the world's leading composers to write for her, most notably Arvo Pärt and Sir John Tavener. Tavener wrote over thirty works specifically for Rozario, and she has given world premieres of many pieces by Tavener, including Life Eternal, Ikon of Eros, Veil of the Temple in London and New York, Lament for Jerusalem in Australia and Schuon Lieder at the Ravina Festival in Chicago.
Born in Bombay, Rozario completed her BA in English and French at Bombay University, then came to London to study at the Guildhall School of Music, and the National Opera Studio in London, winning numerous accolades along the way.
Rozario was awarded the Order of the British Empire (OBE) in the New Year's Honours in 2001, the Asian Women's Award for achievement in the Arts in 2002 and the Pravasi Bharatiya Samman Award in January 2013. She received a fellowship of the Royal College of Music in 2014.

Patricia Rozario performing John Tavener's Song of the Angel
Rozario was one of John Tavener's favourite singers, who stated that almost everything he wrote for soprano singer for 20 years was written with Rozario in mind, and her voice in his head: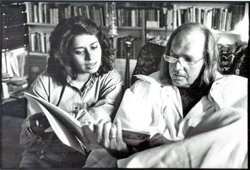 I had begun [the opera] Mary of Egypt, and had heard of Patricia Rozario, who was both a singer and Indian.  The fact that she was Indian greatly interested me, because I needed a voice for St Mary that could naturally sing Eastern microtones.  Patricia came and sang Mozart and Schubert.  I then put some of Mary of Egypt in front of her and explained about the Eastern inflections: the result was stunning.  Here was this Western trained singer who had a naturally rich Indian character to her voice.  I wrote Mary of Egypt for her and almost everything else that I wrote for soprano for the next twenty years.
Following the death of Tavener on November 12, 2013, a few months shy of his 70th birthday, Rozario wrote on her blog about her close relationship with Tavener, and the uniqueness of his work:
John Tavener was rather an enigma. He immersed himself in all things spiritual, spent a lot of time learning and appreciating other religions, wrote music that was powerfully spiritual and uplifted the soul of the listener. Yet he also loved the finer things of life like good food and wines, fast cars and smart clothes. John developed a unique sound world that in his large dramatic works or in the more delicate ones is immediately recognizable as his. He has left a wealth of amazingly beautiful choral works which will be performed and loved by people all over the world.
Song for Athene was written by Tavener in April 1993, commissioned by the BBC as a tribute to Athene Hariades, a young half-Greek actress who was killed in a cycling accident and who was a close family friend of Tavener's. After attending the funeral of Hariades, Tavener had the music for Athene fully formed in his mind, and contacted Mother Thekla for the words, a nun who was known as his "spiritual mother." Thekla provided Tavener with a quote from Shakespeare's Hamlet, as well as verses excerpted and modified from the funeral service of the Eastern Orthodox Church.
The piece went on to great recognition when it was played during the funeral of Diana, Princess of Wales, as her coffin was carried out of Westminster Abbey, in August 1997.
Our concert on April 16, 2015, will be a rare opportuity to see the works of John Tavener interpreted by his muse. Tickets start at just $20 – click here to purchase now!