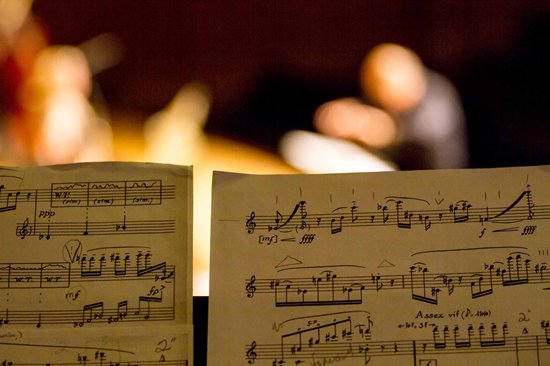 You've heard of Black Friday and Cyber Monday? Tuesday, December 2 is a new day in the holiday season – a day to give back!
Giving Tuesday is a new Canadian movement for giving and volunteering, taking place each year after Cyber Monday. Today, charities, companies, and individuals join together to rally for favourite causes and think about others.
If you have not yet made a donation to Soundstreams this year, we hope that you will consider doing so on Giving Tuesday.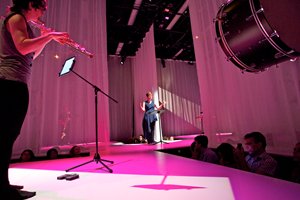 We are hard at work on our 32nd season, excited to bring to you in February the Canadian premiere of Pultizer Prize-winning composer David Lang's The Whisper Opera (right). Featuring soprano Tony Arnold and New York's International Contemporary Ensemble, this opera is so intimate that it can be experienced by just 52 people at a time.
We have also just announced our 3rd annual Emerging Composers Workshop, which will host two visiting guest mentors: prominent Finnish composer Kaija Saariaho and pioneering electronic-music composer Jean-Baptiste Barriere.
It would be impossible to present programs such as these without your help. Artist fees for The Whisper Opera alone cost almost $20,000. And bringing international guest composers over as mentors will cost more than $15,000.
If you believe in what Soundstreams does, please consider making a donation on Giving Tuesday, or before the end of the calendar year. From $20 to $500 or more, every donation helps!
Click the button below to donate through Canada Helps, and you will be provided with a charitable tax receipt on the spot.
On behalf of everyone here at Soundstreams, THANK YOU for your continued passion and support!

Lawrence Cherney
Artistic Director