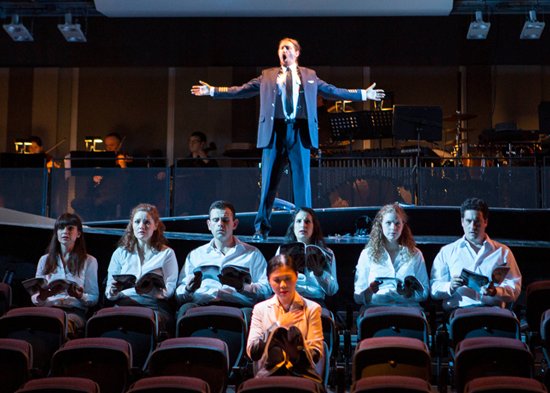 Soundstreams donors are arts enthusiasts, people who believe in Soundstreams' mission to foster exciting new Canadian music, encourage Canadian talent, and enrich the lives of music lovers everywhere.
We asked donor Penelope Tyndale to share her reasons for supporting Soundstreams and she wrote this:
"I enjoy the thrill of new discoveries, the adventure of never quite knowing what each event will introduce, and meeting and engaging with others on this journey of musical discovery."
With Giving Tuesday coming up on December 2, we encourage you to think about supporting Soundstreams. Did you know that donations of ALL amounts can have a tremendous impact on our artistic and outreach activities? Here are just a few examples:
$75: allows an artist to participate in a pre-concert chat
$125: showcases an artist at a Salon 21 presentation
$250: enables a class of students to experience a music workshop
$500: allows a composer to participate in the Emerging Composer Workshop
Donors get to know Soundstreams better and receive a host of benefits that allow you behind the scenes: Donor Notes, Donor Lounge at concerts with complimentary drinks and treats, open rehearsals, special events, and more.
Supporting Soundstreams is easy! Click here to learn about becoming a member of our Friends and Premiere Circles, and to donate today.
Join the Giving Tuesday movement on Tuesday, December 2, and help support Canadian charities during the holiday season.
Top image: Alexander Dobson, Vania Chan & Chorus, Airline Icarus, Soundstreams production in May 2014