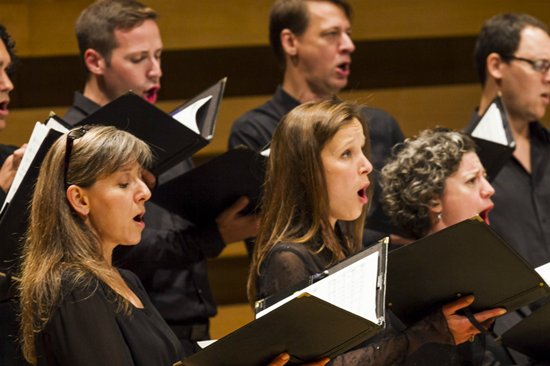 A message from Artistic Director, Lawrence Cherney
Our next three concerts are a glorious back-to-back celebration of choral and vocal music: Vespers on November 25 at Trinity-St. Paul's Centre, The Whisper Opera at The Theatre Centre, February 26 to March 1, and Song for Athene on April 16 at Trinity-St. Paul's Centre.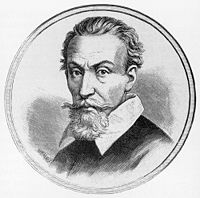 Each of these programs crosses borders and breaks down barriers in extraordinary ways. Vespers compares and contrasts the setting of the same text by composers who lived nearly 400 years apart: Claudio Monteverdi (1610) (photo at left) and Gilles Tremblay (1986). The orchestra for Monteverdi, true to the original, is performed on period instruments, while that of the Tremblay is performed on modern instruments, resulting in two seemingly distinct sound worlds.
But just as Monteverdi had drawn upon a heritage of mediaeval church plainchant, so Gilles Tremblay drew upon these very same sources, reflecting them through his own 20th century sensibility. 
Song for Athene crosses borders in other ways, celebrating the lives and work of two late great British composers. John Tavener and Jonathan Harvey were both attracted to the spirituality of mediaeval music and its power to evoke another time and place. Both were also inspired by faiths other than Christianity including Buddhism and Indigenous North American culture. Christos Hatzis' setting of Psalm 91, sung in the original Hebrew, similarly breaks down barriers between faiths.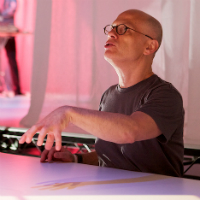 David Lang's Whisper Opera (photo at right) would seem to be the odd man out, with no obvious connection to the others. But his work crosses borders of another kind, that between sound and silence. The great choral masterworks featured in Vespers and Song for Athene do make wonderfully poignant use of silence. But The Whisper Opera goes one step further to the very edge of perceived sound, tantalizing us by deliberately positioning the audience so that we cannot hear everything played or sung.
These next three events in our 2014/2015 season continue to break down barriers, whether between sound and silence, between the mediaeval and modern worlds, or bridging the gap between faiths.
Get out your musical passport and let's cross these borders together!


Lawrence Cherney
Artistic Director
---
Purchase tickets to all three choral concerts, and receive a 20% discount!
Call 416-408-0208, or visit our subscription page for more information.