A musical setting of the Passion of Christ can be an ambitious and possibly daunting undertaking. To reinterpret the greatest historical example of such a setting, namely J.S. Bach's St. Matthew Passion, could perhaps be even more so. But this is exactly what tonight's composers have done, and the results are compelling. The Australian Art Orchestra's Passion is a collaborative project, written by five composer-performers in 1997 and 1998 on themes from J.S. Bach's great work. And Nicole Lizée's new Hymns to Pareidolia applies material found in the St. Matthew Passion to manipulation by a process that includes archaic audio technology.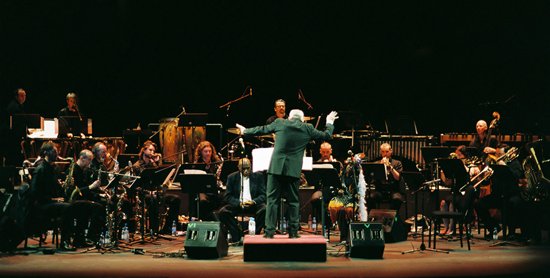 Soundstreams' Artistic Director, Lawrence Cherney travelled to Australia in 2011 in search of unique musical expressions that might contribute to the programming for the current concert season. Given his attraction to works with large architecture and scope, he was hoping to discover Australian music written, as he says, "on a big canvas." Lawrence had heard of Melbourne's Australian Art Orchestra (AAO), a group of improvising musicians that pianist-composer Paul Grabowsky had assembled in 1994. The AAO's Passion seemed to fit the bill as an innovative, large-scale musical event.
The AAO shares certain artistic affinities with Soundstreams as a forum for dialogue, exchange and performance of contemporary music. One of the AAO's stated goals is to "encourage intense and innovative exchange between artists and audiences, between styles and between cultures and, through touring, raise the community awareness of various forms of music, including improvised music and its contribution to society."
Such a broadly stated mission would certainly support Paul Grabowsky's idea to pay homage to J.S. Bach by creating a new collaborative work based on his St. Matthew Passion. Grabowsky and four members of the AAO: guitarist Doug de Vries, keyboardist Alister Spence, drummer Niko Schäuble and violinist John Rogers, composed several pieces for the improvising ensemble using selected parts of Bach's work as material. Grabowsky composed the opening "Come Daughters," de Vies wrote "Captive" and "The Raven is Hoarse," Spence contributed "For Love" based on the aria "Aus Liebe will mein Heiland sterben" (For love my Savior would die), Shäuble composed "Crucified" which draws on several arias from the original, and Rogers provided the "Finale." Paul Grabowsky also arranged four chorales from the original, but for a smaller ensemble and using his own texts, to link the larger pieces. The AAO state that the resulting, combined work "draws on the emotional nuances of the original source while employing the language of contemporary music."
The AAO premiered Passion in Melbourne in 1997, and the work subsequently toured throughout Australia into 2009. Lawrence Cherney's desire to bring Passion and the AAO's many musicians to Toronto called for a creative new version of the work, one in which local musicians would participate. Given that there is a thriving community of improvising musicians in Toronto it made sense to assemble an ensemble from some of the key AAO members (Artistic Director Peter Knight, Paul Grabowsky, Niko Schäuble, Gian Slater, Erkki Veltheim and Scott Tinkler) and several Canadian players. Together, they make a super group of some of some of Australia and Canada's finest improvisers, exploring themes Bach first wrote in the 18th century. An unprecedented encounter, these two parallel jazz and creative music scenes explore a work that transcends musical and cultural boundaries.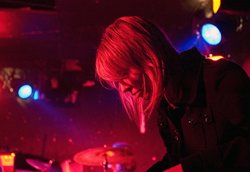 The Australian and Canadian bond in creative expression through musical innovation is further applied in Nicole Lizée's new work, Hymns to Pareidolia, a Soundstreams commission. Here, the ensemble perform in a musical language that began as Bach, but then was run through a composing filter where it "…becomes hazy, begins to mutate and stretch." Lizée says that, "Parts of the score are erased, canons are broken, hockets are damaged, and hisses, hums and a warping of material is created. I 'zoom in' on very short excerpts (sometimes just a rhythmic or gestural idea) – they form 'cells' for a section – and become stretched, melted and otherwise manipulated." Her piece reflects structures found in Bach's score and imagines how unlikely instruments, including stylophones, omnichords, oscillators and vinyl would work in Baroque practices, such as in basso continuo, canons, chorales, or hockets.
The psychological concept of Hymns to Pareidolia invites us to embrace unexpected sensory illusions as familiar. We hope you will enjoy these familiar yet fresh creations resulting from the interactions of Australian and Canadian composers and musicians.
David Jaeger is a composer, producer and broadcaster based in Toronto. He was the creator & Executive Producer of the long-running CBC Radio Two contemporary music series, Two New Hours.
Tickets to Passion after St. Matthew start at just $20 and can be purchased here.