In 1994, Paul, with the assistance of a small group of committed Melbournians, founded the Australian Art Orchestra, and remained its director for almost 20 years before passing the baton to Peter Knight. Paul is recognised as Australia's pre-eminent jazz pianist, and joins Soundstreams tonight as one of Passion's composers and performers. We chatted with him via email earlier this month about Passion's inspiration, his own take on Bach, and how the piece evolves each time it is performed.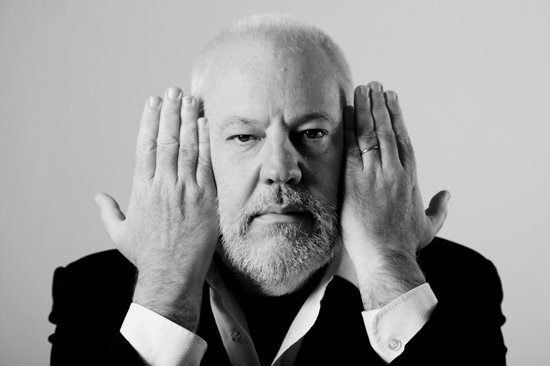 Soundstreams: What was it about St. Matthew's Passion that inspired you and Australian Art Orchestra to do this project?
Paul Grabowsky: Back in 1997, when Passion was created, the AAO was a twenty piece group with a pretty solid line up. It was all about large ensemble music exploring the interface of notation with improvisation. The musicians came largely from jazz backgrounds, but many of them, having grounded themselves more or less in the jazz tradition, were in various stages of developing their own personal voices, which in some cases led to radical departures from their roots. One thing many of us loved, each in their own way, was the literature of western classical music, J.S. Bach being paramount. Bach's music can be appreciated on so many levels: mathematical, sonic, harmonic, melodic, architectural; it doesn't matter how you approach it, it is indestructible, so firm are the foundations on which it is built. St. Matthew Passion is for many people the summa of Bach's vision. It is dramatic, spiritual, and deeply humane, and musically brings together all of his compositional preoccupations.
SS: How is Bach's original music used? (i.e. is it taken apart and put back together/combined with your own compositional voice and of the other composers?)
PG: Each composer has taken a different approach. My piece, Come, Daughters, is an homage to the opening double fugue/chorale prelude of St Matthew Passion, in the form of a dialogue between samples of the original work and my resetting of the notes and harmonies, with references to Ornette Coleman, ecstatic psalm-singing and new Orleans. Captive by Doug deVries draws on Astor Piazolla and Brazilian music to depict the tragic march to Golgotha. This is followed by the wild ride of The Raven is Hoarse (also by deVries), a thundering gallop of intricate and virtuosic construction. For Love by Alister Spence is a haunting jazz ballad growing out of Bach-like woodwind writing. Niko Schäuble's Crucifixion is a rethinking of the climactic section of St Matthew Passion. Niko takes us through many moods and treatments, allowing Bach's music to run like a thread throughout. Finally John Rodgers' Passion Finale is a series of metrical modulations over an ostinato, relentlessly growing in intensity until it virtually explodes into a collective blues improvisation, before achieving perfect stillness. Interspersed are the chorales, which I have written new words for, turning the Lutheran hymns into secular love songs. These in turn become platforms for personal testimonials in the form of improvised solos and duets.
SS: Who performed the piece originally and how did they affect the music? How was this original performance received and has it been performed again?
PG: Passion has been performed a number of times, in Melbourne (several times), Sydney, Adelaide, Auckland and Mexico City. It evolves every time it is performed. Pieces have been added to it and removed, rather like medieval churches. Various vocalists have performed it, including the great Archie Roach, and the late Ruby Hunter, two of our most distinguished indigenous artists. Being designed for improvisers, it depends to some extent on the musicians' desire, and ability, to buy into the work with a sense of ownership of their part. This collaborative idea is at the heart of the work.
SS: Will the Toronto performance be very different from the original and why?
PG: We are excited to be collaborating on this occasion with some of Toronto's finest improvisers, and this new infusion of talent and experience will be a revelation to those of us who have performed the work over the years. My thanks go in particular to Kyle Brenders for assembling the musicians, and adapting the work for this special occasion, and of course to Soundstreams for creating this wonderful opportunity.
LIGHTNING ROUND
Favourite City: New York City
Worst Airport: Belgrade
Guilty Pleasure Song: High Voltage by AC/DC (they played it at my school formal in 1975)
Best Concert Hall: Robert Blackwood Hall, Monash University, Melbourne
Favourite Restaurant: Café di Stasio, Melbourne
Tickets to Passion after St. Matthew start at just $20 and can be purchased here.