Presenting the masterworks of contemporary choral music has been a priority for Soundstreams from its very beginning. In 1994, when Soundstreams mounted the first Canadian performance of Henryk Górecki's Miserere, it was with the Bach Elgar Choir, an amateur choir based in Hamilton, Ontario. This season, as we celebrate 60 years of professional choral singing in Canada, it's a perfect opportunity to present this monumental work again with the three professional choirs we assembled from Alberta (Pro Coro Canada), British Columbia (Vancouver Chamber Choir) and Ontario (Elmer Iseler Singers).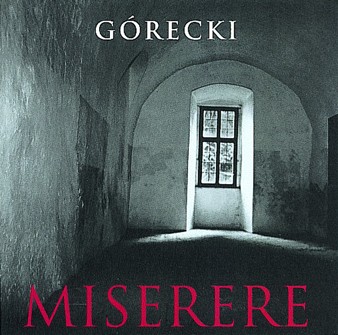 Miserere by Polish composer Henryk Górecki (1933–2010) is remarkable in its history, its construction and its impact on the listener. In 1981, the year Górecki composed the work, Poland was in turmoil. There was growing unrest from conflicts between the members of the Solidarity trade union and the Polish government. A violent confrontation in the city of Bydgoszca affected Górecki deeply and his response was to compose this Miserere. But by December 1981, Poland was under martial law, making a performance of the work highly risky, if not impossible, and Górecki hid the score. By 1987 the political landscape had shifted sufficiently that it became possible to premiere the work and it was presented that September at a music festival in the Polish city of Włocławek. This 35-minute work unfolds very slowly as merely three Latin words 'Domine Deus Noster' (Lord our God) support a gradual eight-voice counterpoint, building to the climax some thirty minutes later. In its resolution, the final section of the piece introduces two words, 'Miserere nobis' (Have mercy on us). The powerful, cumulative force of the music can be overwhelming. One can imagine how the Polish public might have reacted to such a moving work in the midst of their nation's crisis.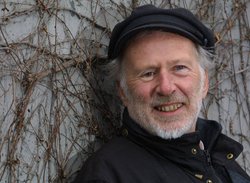 Contrasted to that music written under an oppressive regime, Murray Schafer's Hear the Sounds Go Round, commissioned by Soundstreams for this concert, has its origin in a musical game. Schafer tells his story this way: "One evening while I was teaching a music education course at Strassbourg University in France, a group of us attended a party given by one of the faculty members. Since my French was not fluent, I drifted off into another room and discovered an old gramophone that seemed to be speaking texts that were repeated over and over. As I watched the turntable spinning, I saw and heard "the sounds go round." One moment one voice would seem to be louder, then a different voice would take over while the others drifted away. As I continued to listen to the regurgitations of the machine, this sound-poem came to me. This setting for three choirs commissioned by Soundstreams Canada is an abbreviated version of the full spoken text – a poem which has accompanied me worldwide to conferences and workshops and which captures the elusive playfulness of our ever-changing soundscapes. Je n'ai jamais vu un son, but I have "heard the sounds go round."
The Elmer Iseler Singers, Pro Coro Canada and the Vancouver Chamber Choir sing these two large works as a single massed choir under the direction of Latvian conductor Kaspars Putniņš. They also sing another brief work together, Immortal Bach (1987) by elder Norwegian composer Knut Nystedt. This work uses the first stanza of J.S. Bach's chorale, Komm süßer Tod (Come, Sweet Death) as sonic source material for the subsequent fantasy-like choral mutations.
Each of the individual choirs and their respective conductors bring us a work of their own choosing. The Elmer Iseler Singers and conductor Lydia Adams perform Kaija Saariaho's Tag des Jahres (Day of the Year), a 2002 work for choir and recorded natural sounds inspired by thoughts of nature and the seasons in the poetry of Friedrich Hölderlein. The Vancouver Chamber Choir and founding conductor John Washburn sing John Beckwith's Sharon Fragments (1966), based on texts by David Willson and English hymn tunes found on the mechanical organ at the Sharon Temple in East Gwillimbury, Ontario. And Pro Coro Canada, conducted by Michael Zaugg, introduce us to Latvian composer Ugis Praulinš and his Laudibus in sanctis (Praise the Lord), a joyful, exuberant setting of Psalm 150.
Tonight's diverse collection of choral compositions and configurations showcases the rich tradition of professional choral singing we are fortunate to have in Canada after 60 years of development and stewardship. It's something to celebrate!
David Jaeger is a composer, producer and broadcaster based in Toronto. He was the creator & Executive Producer of the long-running CBC Radio Two contemporary music series, Two New Hours.
Tickets to Canadian Choral Celebration start at just $20 and can be purchased here.