One of Soundstreams' aspirations is to offer our audiences a rich concert experience displaying contrasting musical styles and cross-cultural creative connections, such as the Tango! presentation in 2011 or last season's Music for China. Tonight, we are pleased to have the collaboration of Russian guitarist Grisha Goryachev, Armenian/Canadian pianist Serouj Kradjian, Spanish cantaora Antonia Contreras and Canadian composer André Ristic with the ensemble as we reimagine flamenco.
Flamenco originated in the late 18th century in the region of Andalusia in southern Spain. Essentially a manifestation of folk music, there are several different styles, from light entertainment to deep, soulful expression, as well as other approaches that lie between. The usual elements are voice, guitar, handclaps, and dance, used separately, in combinations or all-together. The singing style of flamenco includes micro intervals (melodic steps smaller than a semi-tone), slides or portamento, baroque ornamentation and melodic improvisation. There's a tendency to stress certain expressive notes by alternating insistently between neighbouring chromatic notes to produce a sense of urgency. Flamenco melodies usually lie within a relatively small tessitura or pitch range, and often use the Phrygian mode. The guitar styles within the flamenco tradition are widely diverse and range from the well-known "Toque virtuoso" with sensational ornaments to the "Toque arioso," a graceful touch with a lively and almost metallic timbre, or the "Toque gitano o flamenco" a deep touch often using drones, among other techniques. Guitarist Goryachev plays both the flamenco and the classical guitar repertoire and sees them both as parts of the larger guitar tradition.
Kradjian says that, "Tonight's rare collaboration of flamenco guitar and piano takes the music of Manuel de Falla and Isaac Albeniz back to their roots, imaginatively reconstructing the route these composers took in composing their masterpieces. For example, the piano-guitar version of the famous Asturias of Albeniz becomes a passionate, accentuated exchange between the two instruments. And in the new arrangement of Falla's Miller's Dance, the rhythms of Fandango and Farruca are brought out with greater fervor and both styles (classical and flamenco) intermingle as equals."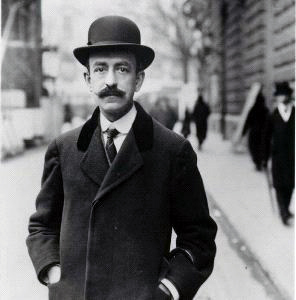 As for reimagining flamenco, Andalusian composer Manuel de Falla (1876–1942) was, in effect, already doing so with his 1915 composition El Amor Brujo. Falla grew up with flamenco in his surroundings and often drew inspiration from it for his classical compositions. He moved to Madrid at age 20 and studied with Catalan composer Fillipe Pedrell, who also used popular Spanish music in his works. Pedrell encouraged Falla to embrace the popular music of his indigenous region, in spite of the prevalent attitude among the educated Spanish elite who looked down on flamenco. He had already begun collaborating with writers and composers in Madrid to create Zarzuelas, a lyric-dramatic genre that alternates between spoken and sung scenes. This may have helped to plant the idea of stringing together flamenco songs for the sake of storytelling, as in El Amor Brujo.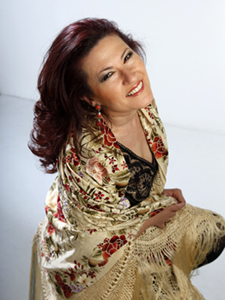 The 13 scenes that make up El Amor Brujo tell the story of Candela, a young Andalusian gypsy girl, her lover Carmelo, and hauntings by the ghost of Candela's deceased first husband. The ritual to purge the troublesome spirit culminates in the famous Ritual Fire Dance. Tonight's cantaora, Antonia Contreras, has performed El Amor Brujo more than 40 times around the world.
Canadian composer-pianist André Ristic has said that his very first engagement as a professional pianist was in a production of El Amor Brujo. Ristic acknowledges the influence of both popular and folk music in his classical compositions. His new work, Boiling Song, commissioned by Soundstreams and receiving its premiere on this concert, uses pop and folk material as building blocks but also introduces "…clear reference to liquid heating, bubbles appearing, and the whole thing turning into vapour at the end." His composition uses the same instrumentation as the original version of El Amor Brujo.
David Jaeger is a composer, producer and broadcaster based in Toronto. He was the creator & Executive Producer of the long-running CBC Radio Two contemporary music series, Two New Hours.
Tickets to Reimagining Flamenco start at just $20 and can be purchased here.