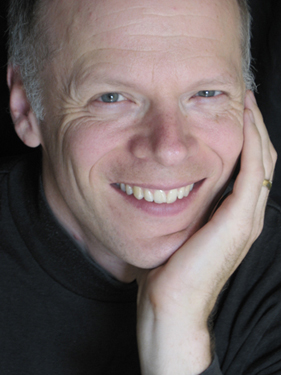 I guess I like working with Walt Whitman. My new work Open Road is our fifth collaboration. Soundstreams has commissioned Six Songs (2001) and When Lilacs Last in the Dooryard Bloom'd (2007). And before that came Four Songs (1989) and Come Lovely and Soothing Death (2000).
What is it about Whitman that makes beautiful music? First, his verse is hot stuff. You'll not find him at arm's length, coolly observing. No, he's up to his elbows, embroiled in words, walking arm in arm with the characters that throng his poems. And how dearly he loves his people, be they ordinary folk, or heroes like Lincoln in When Lilacs, or a heroic everyman, like Whitman's doppelganger who animates Open Road.
His warmth is a gift to a composer working in a hot medium like vocal music. Some of Whitman's best work dates from a time when he regularly attended opera productions in New York. He wrote in his verse and his diary of how singing moved him deeply, his eloquent words bearing witness to the transcendent power of the singing voice.
But his eloquence, bulging with long lines and purple passages, can be challenging to set and to sing. The quick fix is cutting swaths of verse, which I've done; but Whitman's acute rhythmic instincts also help a great deal. He delivers long and gorgeous lines with remarkable lightness, always moving forwards with syncopations and unexpected cadences, echoing the best parts of the King James Bible.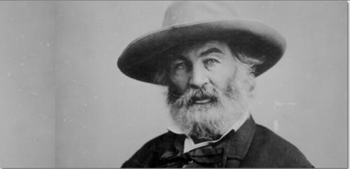 And like the Bible, Whitman paints a big picture, an uncompromising and very personal vision. He fuses the spiritual with the physical, celebrating the best and most loving parts of ourselves. He remained absolutely fearless about transgressing contemporary morals in his frankly sexual passages, no matter how often they landed him in hot water. Whitman trusted unconditionally and even recklessly that our better natures would prevail. Yet his trust was sorely tested. He was a wound-dresser during the American Civil War, working in makeshift hospitals without proper medicines, witnessing appalling and pointless suffering, doing what he could to offer solace. He lived much of his life in chronic pain and ill-health, ending his days as a paralyzed invalid.
Yet he transcends his frailty by reinventing himself as the protagonist of Open Road, a 19th-century Adam before his fall from grace: life-embracing, open-hearted, embarking on an epic journey, rejoicing in the earthly paradise and the ideal people he finds around him. The essential relationships in the poem—those between man and woman, between the individual and the collective, and between our dual masculine and feminine natures—are enacted by the male and female soloists, as well as the soloists and the ensemble. These forces, with their rich compositional possibilities, connect back to the oratorio tradition, one beloved in English Canada since Whitman's days.
Learn more about James Rolfe and his work on the SoundMakers website.
Hear the world premiere of Open Road at The Music of Arvo Part on October 1 at Koerner Hall. Tickets start at just $20 and are available here.