Soundstreams first brought the music of Arvo Pärt (b. 1935) to audiences in 1993. That earlier concert of music by the world famous Estonian composer included the Canadian premiere of his Berlin Mass, in a rare setting for solo voices and organ. Since then, Soundstreams audiences have heard a great variety of Pärt's minimalistic music and tonight's presentation of two of his most recent compositions expands that legacy.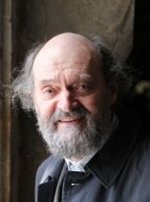 In an interview in Toronto in the 1980's Pärt shared his personal definition of minimalism as the process by which his music is reduced to the number One. In his view, that One is the Divine Creator. In Adam's Lament (2009) he sees the Biblical Adam as a unifying symbol. Pärt said, "Our ancestor Adam foresaw the human tragedy that was to come and experienced it as his own guilty responsibility, the result of his sinful act. He suffered all the cataclysms of humanity into the depths of depression, inconsolable in his agony." Adam's Lament is based on a Russian text by the ascetic monk and poet, St. Silouan of Athos (1866–1938). Pärt's fascination with Silouan is such that his setting of this text is faithful to its every nuance. The music reflects a range of devotional writing that's by turns dramatic, passionate, humble and submissive.
In L'Abbé Agathon (2004), Pärt created a text inspired by a legend from 4th century Christian monasticism. The story tells of the meeting between the hermit Agathon, on his way to market, and a leper, who asks to be taken along. As they walk, Agathon is tested several times by the leper. Not until after he has passed these tests does the leper reveal himself as an angel sent by God, who blesses Agathon. Pärt's composition sets the French text syllabically, in a simple and direct style. In the concert tonight, soprano Shannon Mercer is the storyteller. The slowly pulsing chords of the accompaniment depict, among other things the steps of the abbot's and the leper's journey. Finally, at the moment of the angel's revelation, Pärt gives the soprano an ecstatic melody.
James Rolfe's Open Road is a contrasting "road piece." The life-affirming poet Walt Whitman is no ascetic, and is a favourite source of texts for Rolfe. He says that, "I respond very keenly to Whitman's personal vision, a fusion of the spiritual and the physical, and his strongly rhythmic language, written with the cadences of the King James Bible in his ear." Soundstreams commissioned two of Rolfe's previous Whitman settings, Come lovely and Soothing Death for multiple choirs (2000) and Six Songs for Soprano & String Quartet (2001).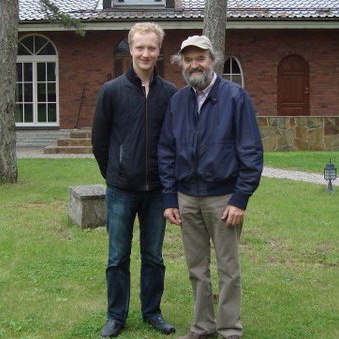 Riho Maimets is a celebrated young Canadian-Estonian composer who has created a deeply-felt choral composition honouring a special person in his life. He says, "The fact that it will be performed in one of Toronto's best concert halls, by one of Canada's best choirs, and conducted by Estonia's most legendary choral conductor makes this an ideal opportunity to pay tribute to this person."
We also welcome Tõnu Kaljuste in his sixth appearance with Soundstreams. One of the world's great choral conductors, he is a favourite of both singers and audiences. He's also known as a great champion of contemporary Estonian composers.
David Jaeger is a composer, producer and broadcaster based in Toronto. He was the creator & Executive Producer of the long-running CBC Radio Two contemporary music series, Two New Hours.
Tickets to The Music of Arvo Part are available now! Click here to purchase and for concert details.
Arvo Pärt'
Arvo Pärt'