My role on the recent Soundstreams tour to Taiwan and China gave me a different perspective than most of the others. My official role was production manager; in some cases I also functioned as stage manager, lighting designer, percussionist assistant, and harp technician.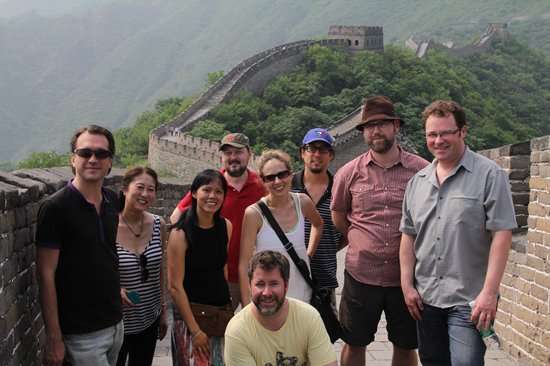 I expected to experience a certain amount of culture shock on this tour. The cities, traffic, and food were unlike anything I had ever experienced before. What ended up surprising me, though, was that each time I walked through the backstage doors of a venue, I discovered something relatively familiar. I have had a certain amount of tour experience as a performer traveling within Canada, the US, Belgium, Holland and the UK and there is a common "backstage" feel (though European venues are more hospitable than anywhere else in the world…come on, what other dressing room comes with a basket of Belgian chocolate?).  What I didn't fully expect was that this backstage atmosphere is universal.
Our first stop, the National Concert Hall in Taipei, was one of the most impressive musical spaces I've been in. The two halls we performed in, the Concert hall and the Recital hall, were designed solely for concert music. This instantly makes the experience much easier for the musicians. In addition to the sound of the halls, the entire building was designed with musicians' comforts in mind. The backstage was large and slightly luxurious—unfortunately no chocolate in the dressing rooms—but the couches were perfect for our jet lag inspired napping.
One of the biggest challenges we faced on this tour was finding a harp, double bass, and gigantic battery of percussion instruments in each city (traveling with these would have been difficult and expensive). Chai Found Music Workshop was incredibly helpful locating and providing top quality percussion instruments from the extremely extensive list we had for each piece on the program. What became the more common struggle in each city was making sure the the harp and double bass were up to snuff. Luckily the ever flexible and extremely patient Sanya Eng and Ed Tait were able to manipulate the instruments they were given to produce performances that astonished our Asian audiences. Though this did require Ed to travel with a number of tools to repair each bass (that occasionally concerned airport security) and Sanya and I to do a few little repairs on the harp legs in Beijing so that it wouldn't fall over!
Another interesting experience was often being the only non-Mandarin speaking person in the room. Luckily, Chai Found's administrator Rex saved me a number of times by acting as my translator, and I was able to successfully (and possibly hilariously) gesticulate and mime my way through the rare occasions that he wasn't there. In Taipei we presented Tan Dun's Ghost Opera which has a pretty extensive stage set up: bowls of water for water gongs, a large sheet of newsprint hung across the stage, and a series of set off-stage positions that performers move to. I had never set this piece up before, but I did have stage diagrams and pictures from Soundstreams' performance in 2010. It went surprisingly well considering there was only one stage crew who spoke English, and this performance became one of my favourite moments from the tour.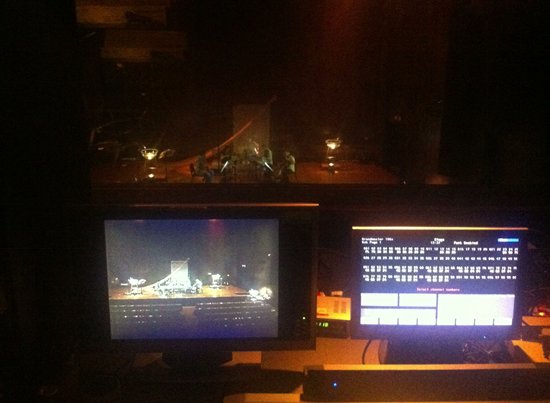 I spent more time backstage in these venues than I did in the halls themselves. I saw the performances through live feeds on screens backstage, and I never entered a concert hall through the front doors.  It's a bit of a funny existence but it's a common experience on the road, one that gets more and more comfortable each time I do it.