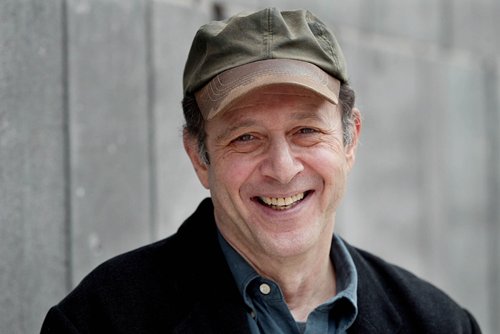 On April 26, an ensemble of six acclaimed Canadian pianists will perform Six Pianos, a composition by revered American composer Steve Reich, as part of Soundstreams' 30th Anniversary season. The Piano Ecstasy concert, taking place at Toronto's Koerner Hall, features six grand pianos being played simultaneously. There are few places where such a sight could be seen outside of a music store, which is fitting, considering Reich first wrote the piece after experimenting with multiple-piano works inside his friend's piano store in New York City, initially writing the piece for twelve pianos.
"Six Pianos grew out of the idea I had to do a piece for all the pianos in a piano store", Reich states in the piece's program notes. "The piece which actually resulted is a bit more modest in scope, since too many pianos (especially if they are large grands) can begin to sound thick and unmanageable. Using six smaller grands made it possible to play the fast, rhythmically intricate kind of music I am drawn to while at the same time allowing the players to be physically close together so as to hear each other clearly."
Reich is considered by many to be "America's greatest living composer" (The Village Voice). Recently, he has made headlines for breaking down boundaries between the contemporary classical and pop music communities with his rock-inspired piece, Radio Rewrite. The composition, which was premiered on March 5, 2013, features melodic and harmonic excerpts from several songs by the popular UK band, Radiohead. "There are little bits of melody from Everything in its Right Place", Reich told BBC Radio before the London premiere. "The other tune, Jigsaw Falling Into Place, the harmonies are what attracted my ear." In the words of Drowned in Sound music blog writer Sam Cleeve, "to Reich, along with many of today's other prominent composers…the fact that a dialogue exists between classical and popular music is not simply a novelty to be exploited, but is actually (whether we quite yet realise it or not) the natural order of things." Reich's first interest in Radiohead came after he heard the band's guitarist, Johnny Greenwood, perform Reich's own piece, Electric Counterpoint, at a Krakow festival celebrating Reich's music.
Steve Reich's music, and indeed the man himself, both have strong connections to Toronto. Reich has worked repeatedly with Toronto's NEXUS percussion ensemble, and was in Toronto in May 2010 to attend the Canadian premiere of his work, Mallet Quartet, a co-commission between Soundstreams, NEXUS, Budapest's Amadinda Quartet, New York's So Percussion, and Australia's Synergy Percussion. That piece went on to be performed in venues across the globe, and was featured by Soundstreams again in October 2012 as part of the 30th anniversary opening concert. While Mallet Quartet was Reich's first writing for the five-octave marimba, it is his writing for a multitude of 7+ octave pianos that will be featured at Koerner Hall this month.
Tickets for Soundstreams' Piano Ecstasy concert are available by calling 416-408-0208 or online at www.soundstreams.ca/piano-ecstasy.